If you are struggling with your makeup and haven't achieved the glowing, seamless finish you've always hoped for, there are likely a few mistakes you might be making with your makeup routine that can easily be corrected. If you are wondering what those mistakes might be, here are 3 makeup mistakes you might be making: 1) Not taking proper care of your skin. 2) Using the wrong foundation formula. 3) Using the wrong shades of foundation (and yes, I said shades, because you should be using more than one). But don't worry! I will tell you how to fix these three common mistakes, and master your perfect makeup routine!
Makeup Mistake #1: Healthy Skin
Great makeup application begins with healthy skin. There are many ways to do this, but here are some essential skincare practices that I recommend doing to keep your skin healthy.
Proper Protection
To have healthy and glowing skin, proper sun protection is essential. Wearing sunscreen every day is one of the best things you can do for your skin. There are a lot of great brands out there, and the one thing to keep in mind is that you'll want to choose a sunscreen that is broad spectrum and has at least 30 SPF.
My favorite sunscreens to use with my Seint Makeup are SuperGoop's Unseen Sunscreen or Glow Screen. These work great with Seint makeup and protect my skin from the sun at the same time. Sunscreens like these are also great because they can double as a primer for your makeup.
To learn more about the best sunscreens to use to protect your skin and that also work well with your makeup, be sure to check out this VIDEO and POST.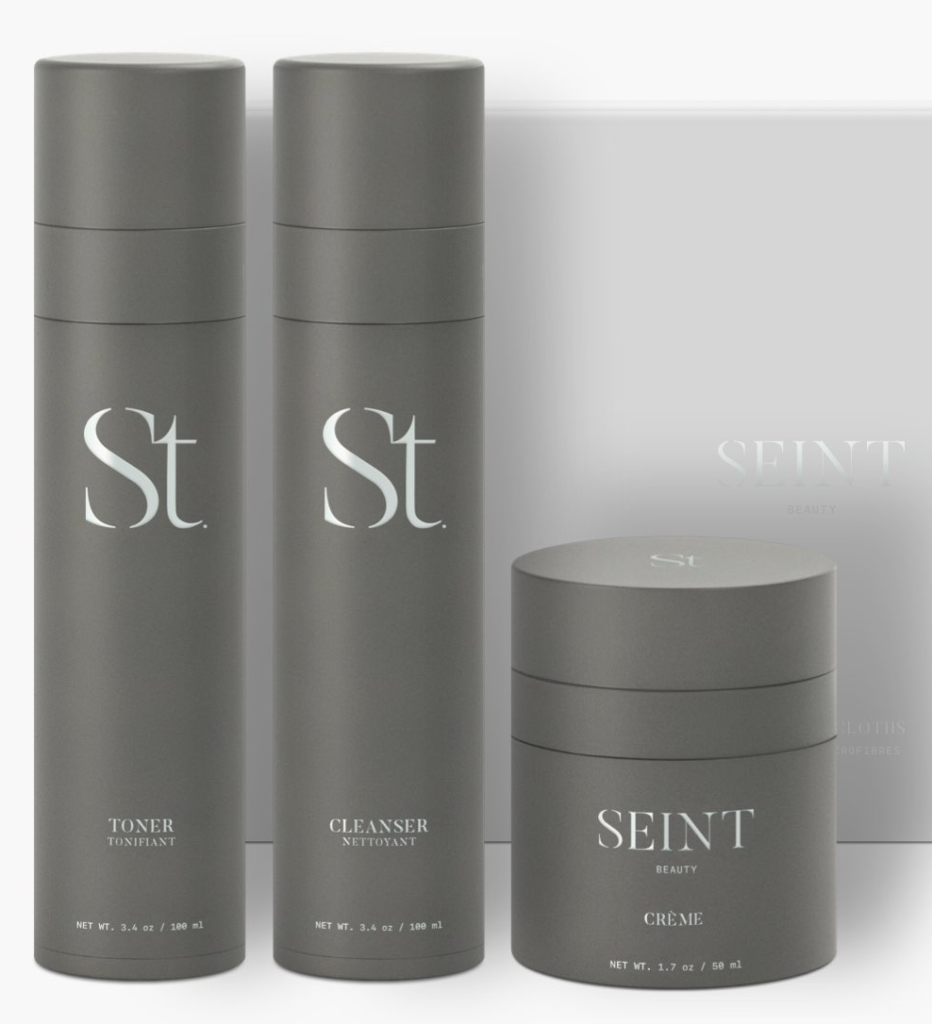 Cleanser
Seint Skincare System includes a cleanser, toner, moisturizing creme, and an exfoliator. They all work together to transform and prepare your skin for a beautiful canvas to apply Seint makeup. Seint's cleanser is made to be gentle on the skin while using a lactic acid creme-based cleanser. The lactic acid base will gently remove bacteria while maintaining the natural coverage of the skin.
Toner
The formula of Seint's Toner prepares the skin for proper moisturizing by gently exfoliating the skin, tightening pores, and reducing inflammation. The toner's formula includes witch hazel, which helps shrink the appearance of pores. It also has aloe vera, which helps smooth skin irritations and maintain PH levels.
Serums
Using good serums, like Hyaluronic Acid and Vitamin C, can help hydrate the skin, reduce the appearance of fine lines and wrinkles, brighten the skin, and so much more. You can grab my favorite serum trio HERE.
Moisturize
Seint Creme is a natural milk base that helps moisturize all skin types. There is a combination of alpha-hydroxy lactic acid and vitamins A and E to help exfoliate the skin and promote healthy skin production. All the ingredients in the Seint Creme work together to reduce fine lines and wrinkles, leaving you with a healthy and natural glow. We always refer to this moisturizer as liquid gold, and for good reason. Implementing this product alone will completely transform your skin in all the best ways!
Exfoliate
Seint has created a specific product, Seint Masque, to gently exfoliate and revitalize your complexion with a refreshed glow. While exfoliating your skin, the product gently removes bacteria and dead skin cells. It then seals in moisture and defines natural skin tones. Exfoliating at least once or twice a week will keep your skin healthy and fresh.
Shave Your Face
If you haven't started shaving your face, you're truly missing out! Everyone has peach fuzz on their face. And while it is completely normal, it is also unnecessary, and can even cause problems with your makeup application. Peach fuzz on your face will add unwanted texture that affects how products apply and blend into your skin. But this can be remedied easily with a simple facial razor. It will remove that unwanted peach fuzz and exfoliate your skin by removing dead skin cells. You will immediately notice the difference in how your skin feels and how easier your makeup applies and sits on your face.
Makeup Mistake #2: Foundations Formula
Are you still using a liquid or powder foundation? If so, it's time to switch to one that is cream-based, like Seint's IIID foundation, and I am going to tell you why!
Liquid foundations dry on the skin and later crack with facial movement. And powders are dry by their very nature and give a cakey appearance that emphasizes things like fine lines and wrinkles. But cream formulas, like Seint's IIID foundation, are a whole other ballgame.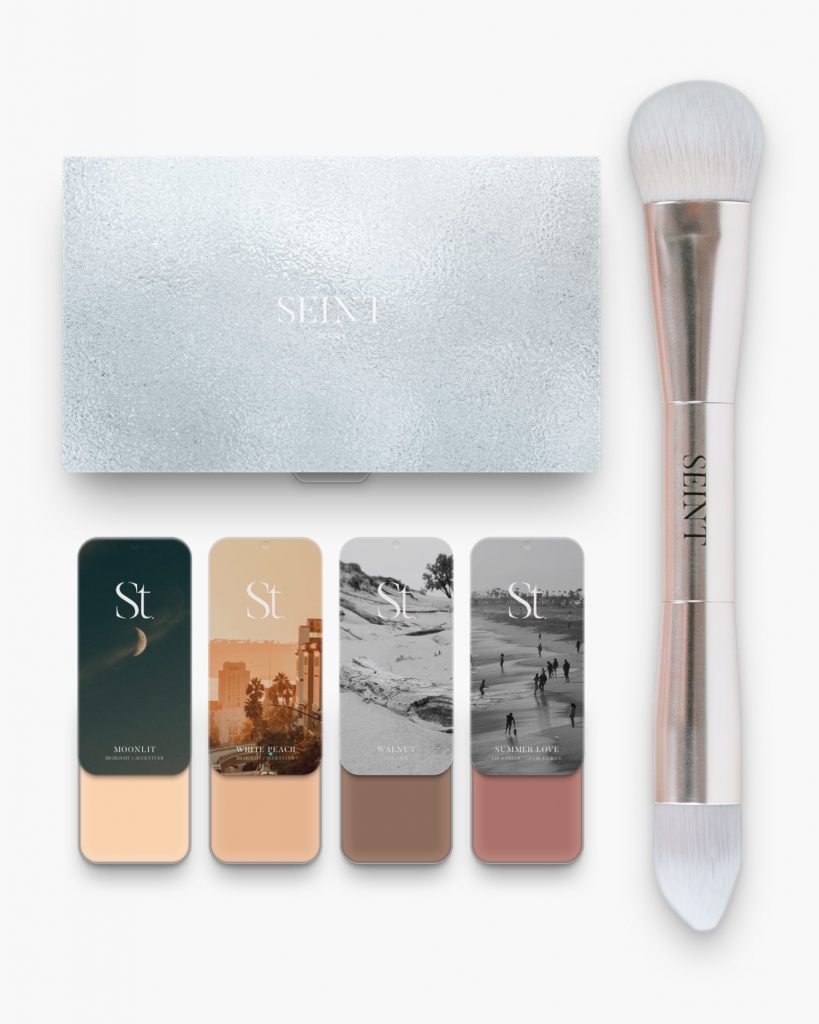 For starters, creams go on like a second skin and move with your face. Creams will also leave your skin looking hydrated and give a natural and healthy glow.
Cream-based foundations are also much easier to work with. They allow for buildable coverage and they blend like a dream. Another great thing about cream-based foundations is that they are forgiving and easy to correct any mistakes as you apply the makeup.
Creams are also wonderful to travel with. They won't spill or crack, and make times when you need to do your makeup on the go a total breeze!
I also recommend using cream because of how versatile they are. For example, when you use a cream blush, it can not only double as a lip color, but as an eyeshadow as well. And in some cases, it might even work as a color corrector (like Seint's lip+cheek shade Frenchie).
Makeup Mistake #3: Colors of Your Foundation
You heard that right, I said colors. You should be using more than one color when applying your makeup. Our faces are naturally made up of a lot of different colors – blue under eyes, redness on our cheeks, and hyperpigmentation from sunspots or melasma. And using a single shade to address each of these different issues is ineffective.
This is where using more than one foundation shade makes all the difference. And Seint offers a customized foundation palette that gives more control over the shades you use on the different areas of your face. Using a single shade can leave your face flat and lifeless, whereas using the right shade, in the right spot, creates magic! Using a customized foundation palette allows you to address the specific needs of your skin, and create a beautiful and natural finish.
If you're unsure about using multiple shades on your face, don't worry. I can personally color-match you to Seint's IIID foundation, and I will let you know exactly what you need to get started. Trust me when I say this makeup is so simple and easy to use, and it will leave you looking and feeling your very best!
3 Makeup Mistakes You Might be Making
Now that you know what the 3 makeup mistakes you might be making are, and you know how to correct these mistakes, you can apply your makeup with more confidence knowing you are using the right products for healthy skin and beautiful makeup!
And don't forget, if you want to get a custom color match for Seint's III Foundation, I would love to help you. Just head HERE to get a custom color match! And be sure to follow me on Instagram at @thecontouredlawyer and subscribe to my YouTube Channel for even more makeup tips and tricks!