If you have never heard of Seint Demi Correctors, then you are truly missing out. Demi Correctors are a unique product line created by Seint Beauty. They are unlike anything else out there on the market. It uses color science to remove excess colors from the skin. This allows your own natural beauty to shine through without leaving behind traces of makeup. And this is exactly why Demi Correctors are so great for color correction and why I am going to tell you how to cover dark under eyes using Seint Demi Correctors in this post.
What are Demi Correctors
Seint Demi Correctors are a revolutionary line of makeup. Part of what makes Demi Correctors so unique is the fact that they only have 10% opacity. This sets Demi Correctors apart from other concealers and color correctors on the market, which traditionally have 100% opacity.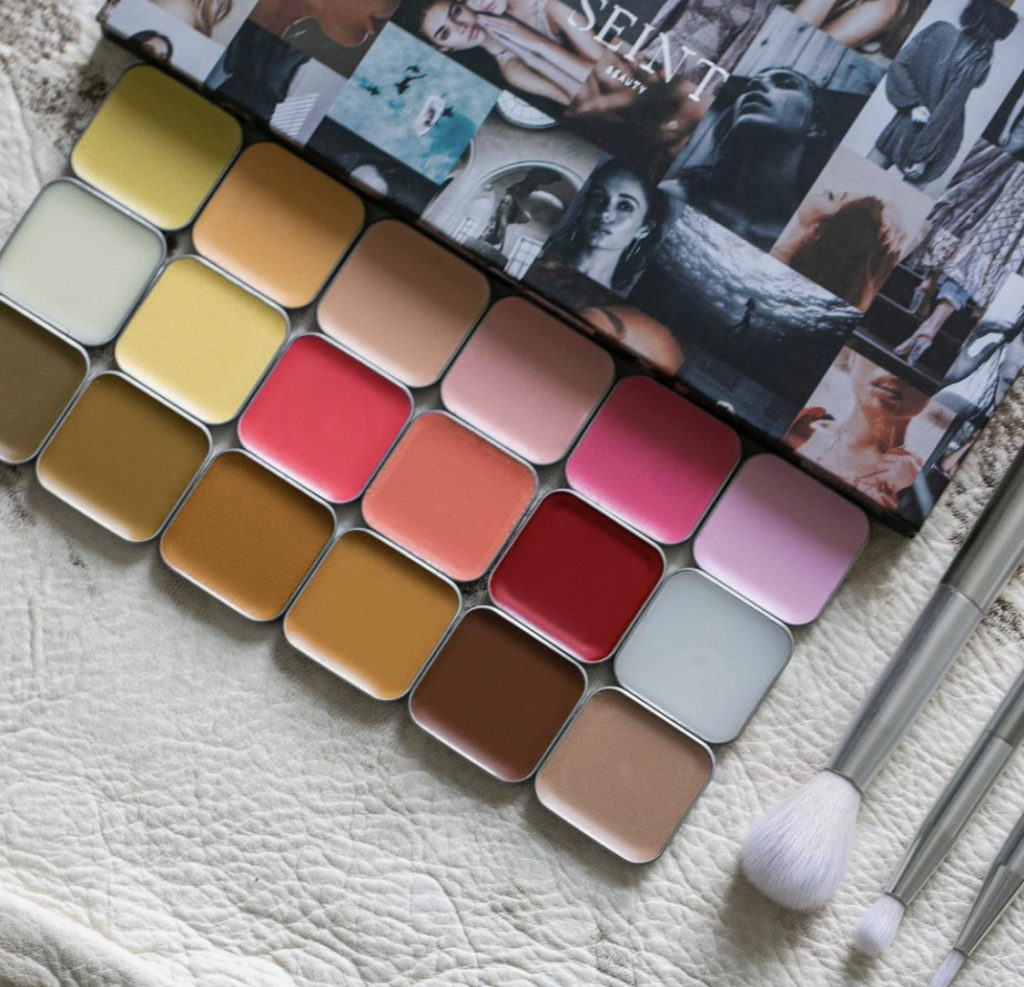 With traditional concealers and color correctors, having 100% opacity creates a mask with the makeup to hide the distraction that's underneath. And this is actually very effective. But it also means you end up using a lot of product to cover up the distractions on your face. And using a lot of product can cause texture, creasing, and a cakeyness and heaviness to your finished look.
In contrast, using a product with only 10% opacity, like Seint's Demi Correctors, allows you to use less products for a more natural finish. Instead of using the product to create a mask over the area you are trying to conceal, you're using color science to neutralize the area. This allows your skin to still look like skin, without adding any unwanted texture or having an excess of product that can crease or settle.
Color Correcting with Demi Correctors
And this is exactly what makes Demi Correctors so great for color-correcting dark under eyes. The skin under our eyes is delicate. And because our eyes are so expressive, this area is also susceptible to a lot of movement. So using a product with only 10% opacity to get rid of our dark under eyes will help eliminate problems. This might look like emphasized texture, creasing, settling, and general cakeyness that would inevitably come from using a traditional concealer or color corrector.
While Demi Correctors take some time to learn, they are well worth the investment of time to master. It might take a little more effort to be precise and intentional with your product placement. If you can pinpoint the area causing the distraction and neutralize it, you'll be amazed at the natural and stunning finish you can create!
How to Use Seint Demi Correctors
Seint Demi Correctors are based on the idea of using color science and color theory to neutralize the excess colors in our skin that are causing distractions on our face. This new approach to makeup removes the distractions, while still leaving your skin still looking like your skin!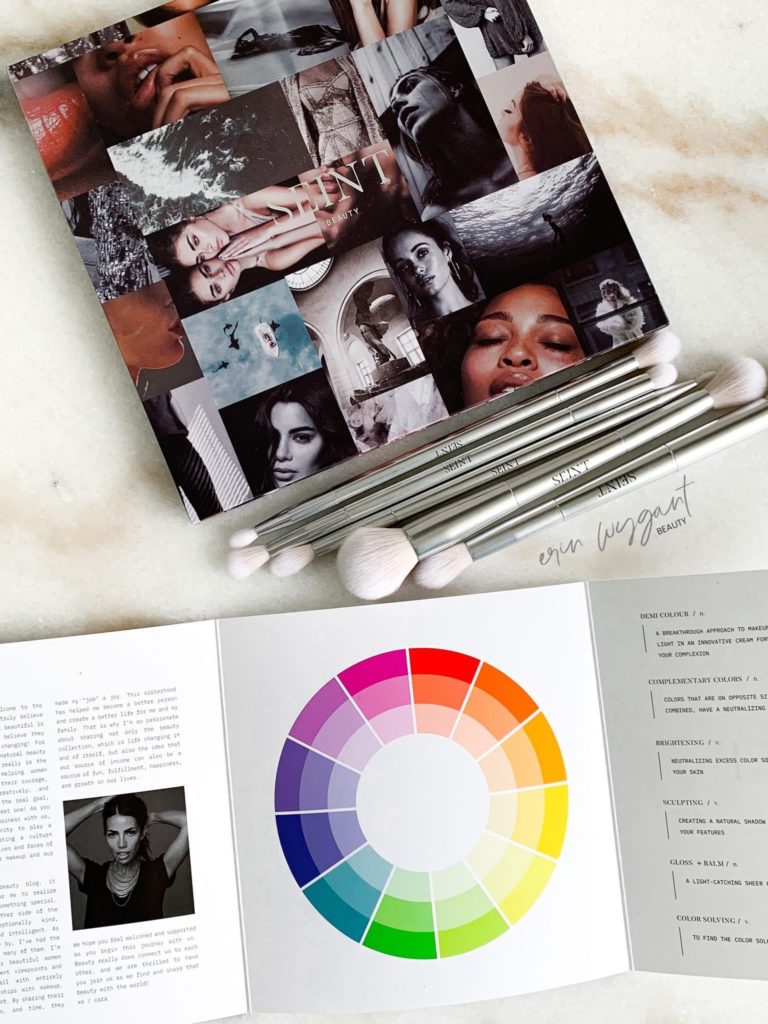 When using color science to correct your skin, the key is to use the opposite color of what you are trying to correct. So for example, dark under eyes commonly have an excess of blue in them. This means that if you want to neutralize the excess blue, you would want to use the opposite shade. In this case, orange neutralizes the blue and removes the distraction.
Applying Demi Corrector
To start, focus on the area with the darkest discoloration. Then, determine what the excess color is causing that discoloration. Once you have determined what the excess color is, grab the complementary Demi Corrector shade (or the opposite color to it on the color wheel) to neutralize it.
To apply the Demi Corrector, start with the darkest point of your under eyes (usually the inner corner of the eye). Using the fine tip of the Spot Brush, gently place the complementary Demi Corrector on the area using pinpoint precision. Then flip the Spot Brush over to the fluffier end and lightly blend it out. As you move your way out from the inner corner of the eye, don't be afraid to change demi correctors shades as needed.
There is definitely a learning curve when using demi correctors. You need to learn how to determine what the excess colors are in your skin that are causing the distractions. And sometimes your eyes can be deceiving. It takes practice and patience, along with trial and error. But once you figure it out, Demi is magical!
Products to Use for Dark Under Eyes
Before Seint had Demi Correctors, I would use my darkest highlight shade to correct my dark under eyes, and then I would use a brightening highlight shade to lighten and brighten the area back up. This worked great. But now that I have experienced the magic of Demi Correctors, I find these products give me the best coverage. They don't leave me with traces of makeup sometimes cause issues in the more delicate areas, like under my eyes.
To learn more about Demi Correctors, and find the best shades for your skin tone, be sure to check out this post HERE.
Covering Dark Under Eyes using Seint Demi Correctors
There really is magic in using Seint Demi Correctors to cover up dark under eyes. The makeup will look more natural, and you'll love the finished product! Seint's color science theory might take some time to learn. However, you will have an effortless look to show off all your natural beauty. Be sure to head over to my Instagram page and YouTube Channel to see Demi Correctors in action. You will also find some of my other helpful makeup tips and tricks!