At some point in your makeup journey, you have likely faced a makeup challenge and tried to figure out how to overcome it. I too have had difficulties in my makeup journey. As a Seint makeup artist, I have heard from many others about their own makeup challenges. Because of my own experience, and my desire to help others on their makeup journey, I am going to share 4 makeup challenges and how to overcome them using Seint makeup.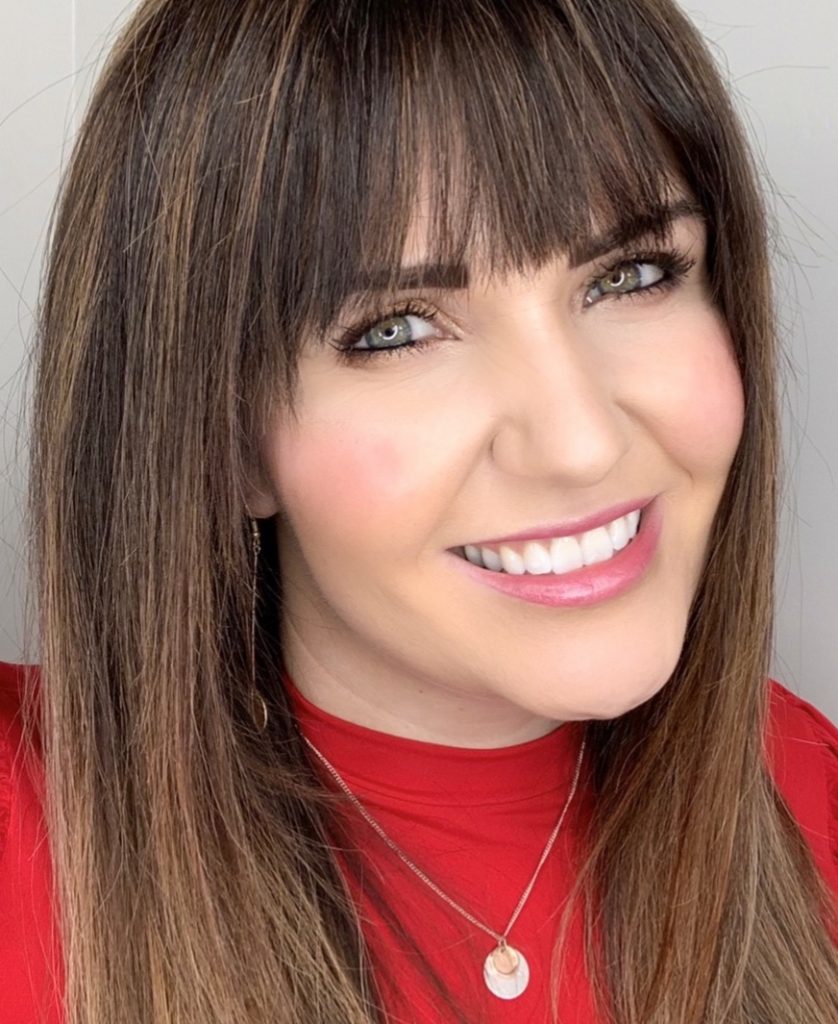 4 Makeup Challenges and How to Overcome Them
I've been using Seint makeup since 2017, and I can say in all sincerity that there is nothing else out there like it. One of the things I love most about it is that using it has helped resolve the majority of my makeup challenges. That said, I want to dive into the top 4 challenges I've experienced myself or have been asked about most frequently. The challenges include hooded eyes, dry or oily skin, makeup that lasts all day, and finding the right foundation.
Makeup Challenge #1: Hooded Eyes
Having hooded eyes is more common than you may think. Hooded eyes can make it hard to get your eyeshadow to look the way you want or expect it to. Hooded eyes can also make eyeshadow disappear with opened eyes. This makes all the time and effort spent on your eyes feel like a complete waste of time. So the frustrations towards hooded eyes are certainly valid. I have a blog post all about Hooded Eyes Tips and Tricks for Applying Eyeshadow, but I also want to share a few of the key ways to overcome this challenge here too.
To start, contour! You all know that Seint is known for its magic with contouring. And your eyes are no different. Contouring strategically on your eye with a mid-tone shade can open up the other parts of your eye and make them appear bigger. The place to contour your hooded eyes and make them appear bigger is above the crease along the brow bone. You can also use that same color along your lower lash line.
Also, use Illuminator right underneath your brows, in the corner of your eyes, and on the tops of your cheekbones. This will make your eyes stand out and seem bigger than they actually are.
Makeup Challenge #2: Dry or Oily Skin
Applying makeup when you have dry or oily skin can be problematic. Learning how to properly hydrate your face (yes hydrate… even when your skin is oily) is key to overcoming this challenge. With the Seint Skincare Collection, your skin will get the proper hydration it needs and in turn, make your makeup application even more effective.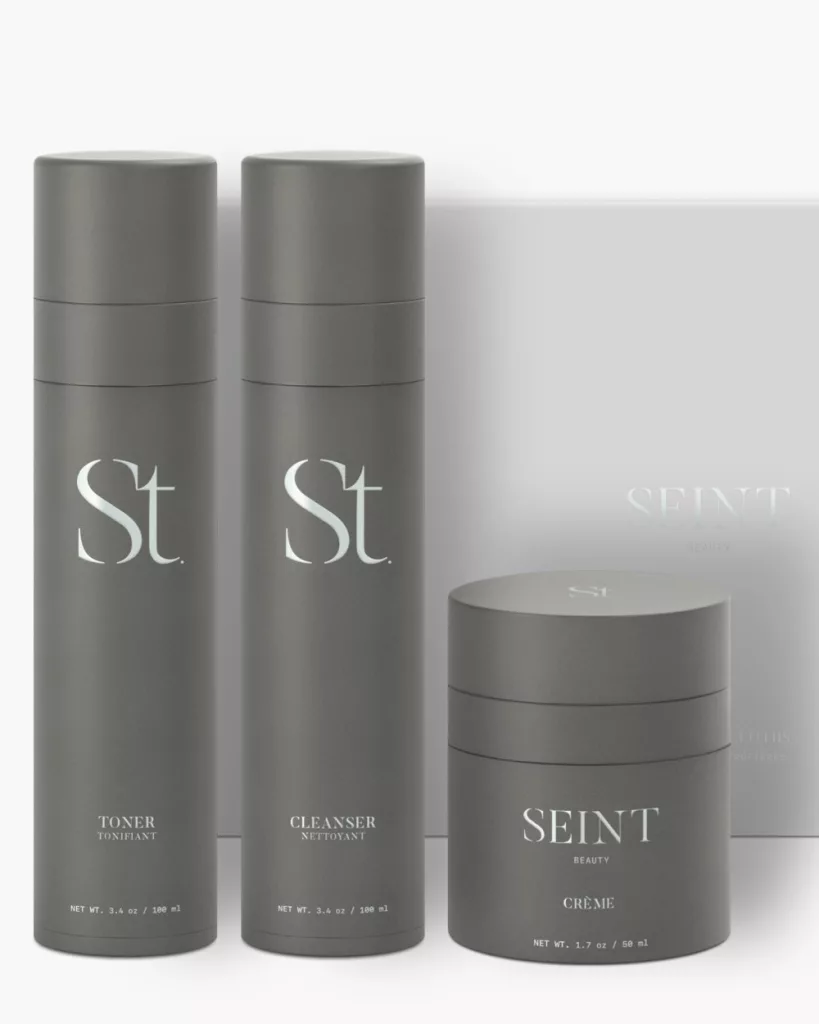 First, be sure to wash your face morning and night. Seint's Cleanser has gentle moisturizing ingredients to soften your skin. Next, use an oil-free moisturizer. Seint Creme contains natural milk ingredients to give your skin soothing moisture. Then, exfoliate a few times a week. When you exfoliate, old skin cells come off and allow new skin cells to come to the surface. Seint's Masque is perfect for this and uses similar ingredients to Seint Creme. Lastly, use lip balm. Keep your lips protected year-round from getting chapped in the summer heat or in the cold winter months. Seint's Lip Conditioner is great and will keep your lips hydrated all day.
You can read more about how to keep your skin hydrated with Seint Skincare HERE to make applying your makeup even easier.
Makeup Challenge #3: Makeup that Lasts All Day
When applying makeup, the main goal is to look great and have it last all day. Unfortunately, a common challenge many women face is that their makeup doesn't throughout the day. Seint's makeup is cream-based, which means it contains more pigment than traditional foundations. As a result, you don't need to wear nearly as much product to get the same kind of coverage. And the less product you wear, the less chance you have of it wiping off throughout the day.
That being said, Seint has some excellent products to increase the longevity of their makeup. The products are Seint's Vanilla Dust Setting Powder and Seint's Setting Spray. The setting powder is a transluscent powder that will help your makeup stay in place and soften the finished look. The setting spray can work as both a primer and a setting spray. Allowing your makeup to grip to something when it is applied and remain in place the rest of the day.
While a primer is not necessary, you can certainly use one if you feel it is necessary. With Seint IIID foundation being cream-based, a primer that is water-based is key. A good and inexpensive primer that works well with Seint is Poreless Putt Primer from Elf.
Makeup Challenge #4: Finding the Right Foundation
Finding the right foundation is hard! The number of shades you see at any beauty store can quickly become overwhelming. With the Seint Color Match Quiz, I can help you find the perfect shade of foundation, while also assisting you with your other makeup needs like highlighting and contouring.
One of the most unique things about Seint makeup is that you use multiple shades for your foundation. Yes, you heard that right. Faces are not one-dimensional and are not made up of a single color and makeup shouldn't be either. Not only will I recommend a few different shades to match your skintone, but I will also recommend shades for contour, bronzer, lips, cheek, and illuminator. This may seem like a lot of products to someone that is unfamiliar with Seint. However, once you learn the importance of using multiple colors for your makeup application, you will understand why Seint's IIID foundation is the best makeup to use!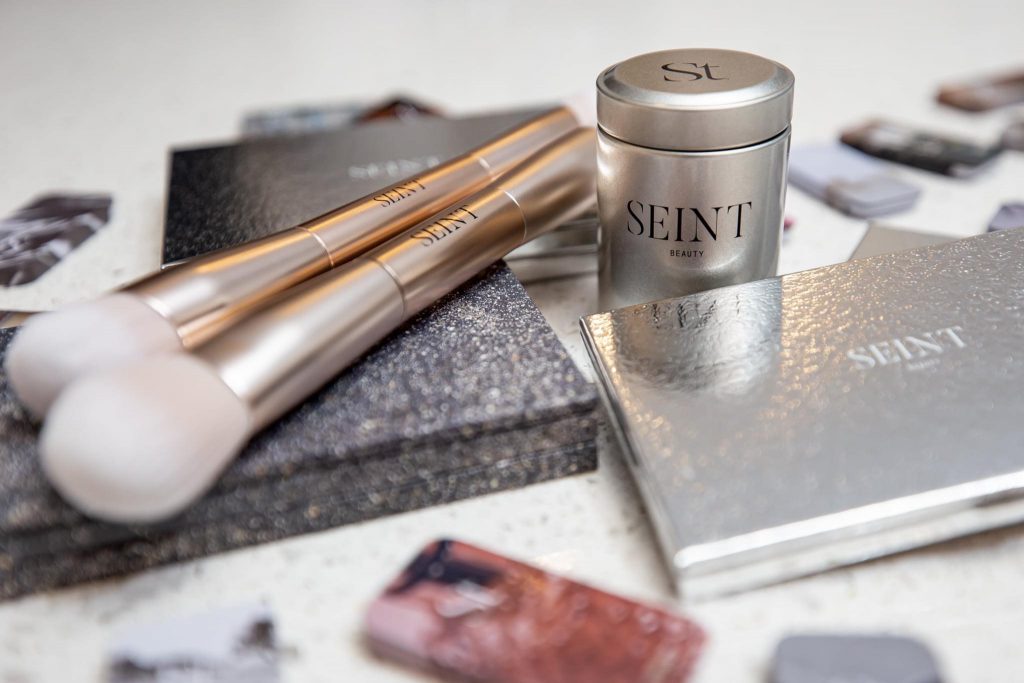 Makeup Challenges and Overcoming Them
Knowing more about makeup challenges and learning how to overcome them has helped me better understand the importance of good makeup and a proper makeup routine. Ignorantly using makeup and expecting perfection will only lead to disappointment. But being aware of the right products to use and the right application techniques will make all the difference. So be sure to take the time to learn more about your skin type, your eye shape, and the little tricks that you can do with your makeup to get your desired results!
And as always, if you would like assistance getting started with Seint makeup, I would love to work with you as your own personal makeup artist. Just take my color match quiz, and we can dive into my recommendations to get you started with Seint!