Finding the right eyeshadow palette can be tricky. You want to make sure it has enough colors to give you variety and allow you to create more than one look. But you also don't want it to have an excess of colors either. No one wants to spend money on something that gets partially thrown away in the end. Also, getting an eyeshadow palette that brings out the color in your eyes to make them pop is essential. So if you are ready to learn how to get your own perfect eyeshadow palette, look no further. This beginner's guide to creating a custom eyeshadow palette will walk you through everything you need to know to get the absolute best shades for you!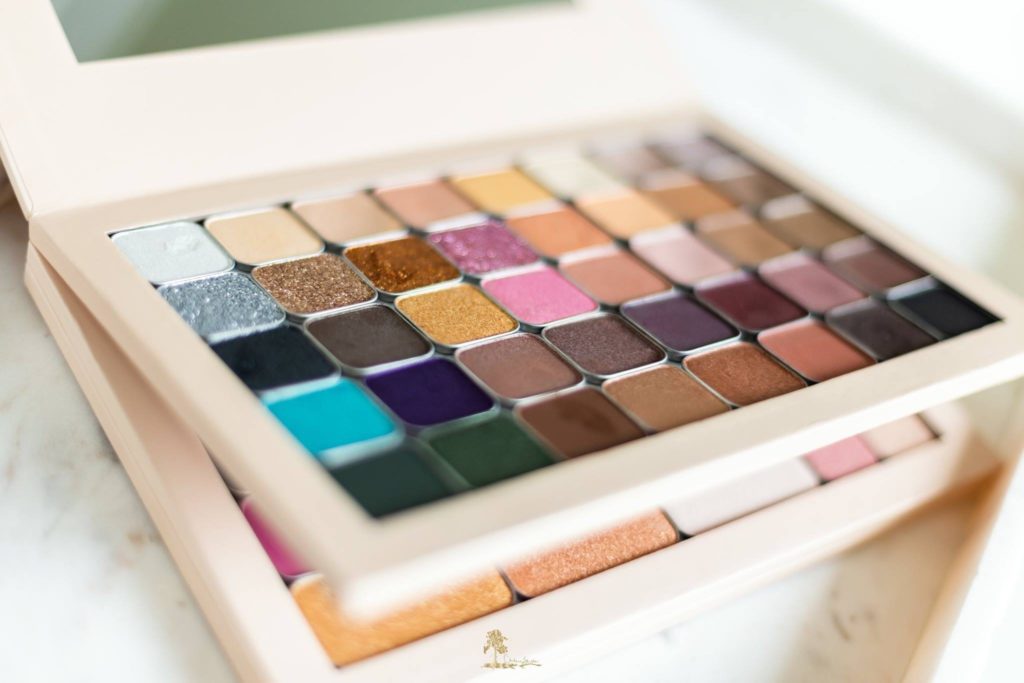 Creating a Custom Eyeshadow Palette
One of my favorite things about Seint makeup, is that all of their makeup is completely customizable, including their eyeshadows. This means I get to pick and choose what colors I include in my compact. And when my favorite eyeshadow shade runs out, I replace the single eyeshadow tin. The rest of my eyeshadows can continue to be used till they need to be replaced themselves. This has been a game changer… especially for my wallet!
However, when you think about creating a custom eyeshadow palette, you might be overwhelmed by knowing where to even start. This is especially true if you are new to eyeshadows. Or you are used to purchasing a premade palette where all the colors have already been determined for you.
With Seint Beauty, you have the freedom to create a custom eyeshadow palette made specifically for you. As you begin creating your custom palette, start with some color palette inspiration. Some of my favorite places to look for inspiration are on Pinterest, Instagram, or pre-made eyeshadow palettes at the store.
Step 1: When Will you Use the Custom Eyeshadow Palette
Deciding what you are creating the palette for, and when you will use the palette, is the very first step. This will help get things going and allow you to narrow your focus down to what you are truly after. Are you creating a palette for special occasions, a specific season, or everyday wear? Eyeshadows palettes can vary a lot, depending on what you want and need. Luckily Seint carries such a wide range of eyeshadows that you will have everything you need to create the perfect palette!
For seasonal inspiration, I would start here: winter, spring, summer, and fall. For holiday party looks, click here.
Step 2: Find the Neutrals for your Palette
Every eyeshadow palette should include some neutral shades. Neutrals give you versatility because they can be paired with so many other shades, or even just worn alone. Some common neutral Seint eyeshadow colors are: Sabrina, Rome, Stay Golden, Chai, and Pup.
Slightly darker neutrals can also work great as transition shades. Some common favorites are Basic, Oak, Bird, and Bubba.
Step 3: Add Complementary Colors
One of the most crucial parts of creating your own eyeshadow palette is making sure you include some colors that are complementary to your eye color. You can read more about how that is in this post: How to Select Eyeshadows That Will Make Your Eyes Stand Out.
Selecting a complementary color involves using the color wheel. A complementary eyeshadow color is a color that's opposite to your eye color on the color wheel. For example, orange is the opposite of blue on the color wheel. So if you have blue eyes, you want to look for shadows with orange undertones, such as Leo, Havana, Tangerine, and Crush.
As you add complementary colors to your palette, consider mixing up your mattes and shimmers. This will give you some variety and versatility. It will also allow you to create multiple looks using different complementary shades. As a result, your eyes will pop regardless of how dressed up or dressed down your eyeshadow look is.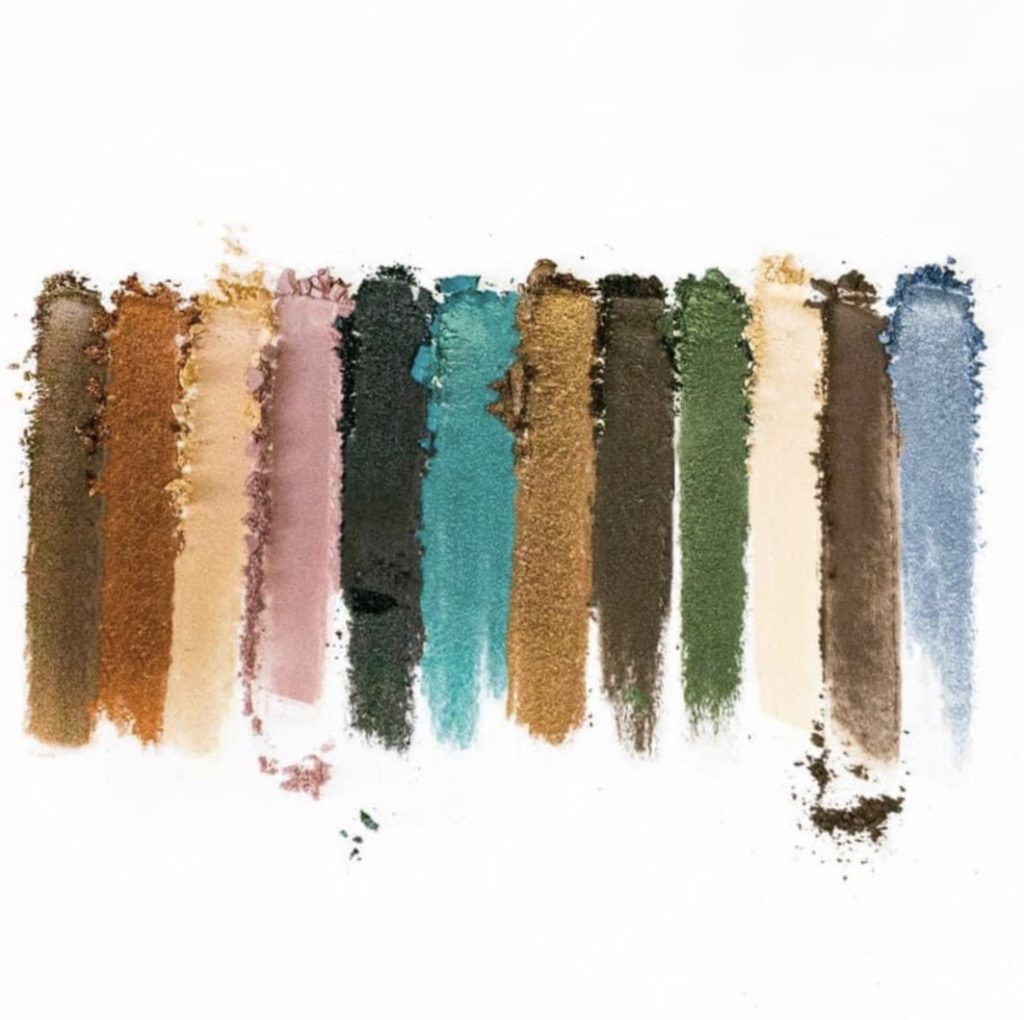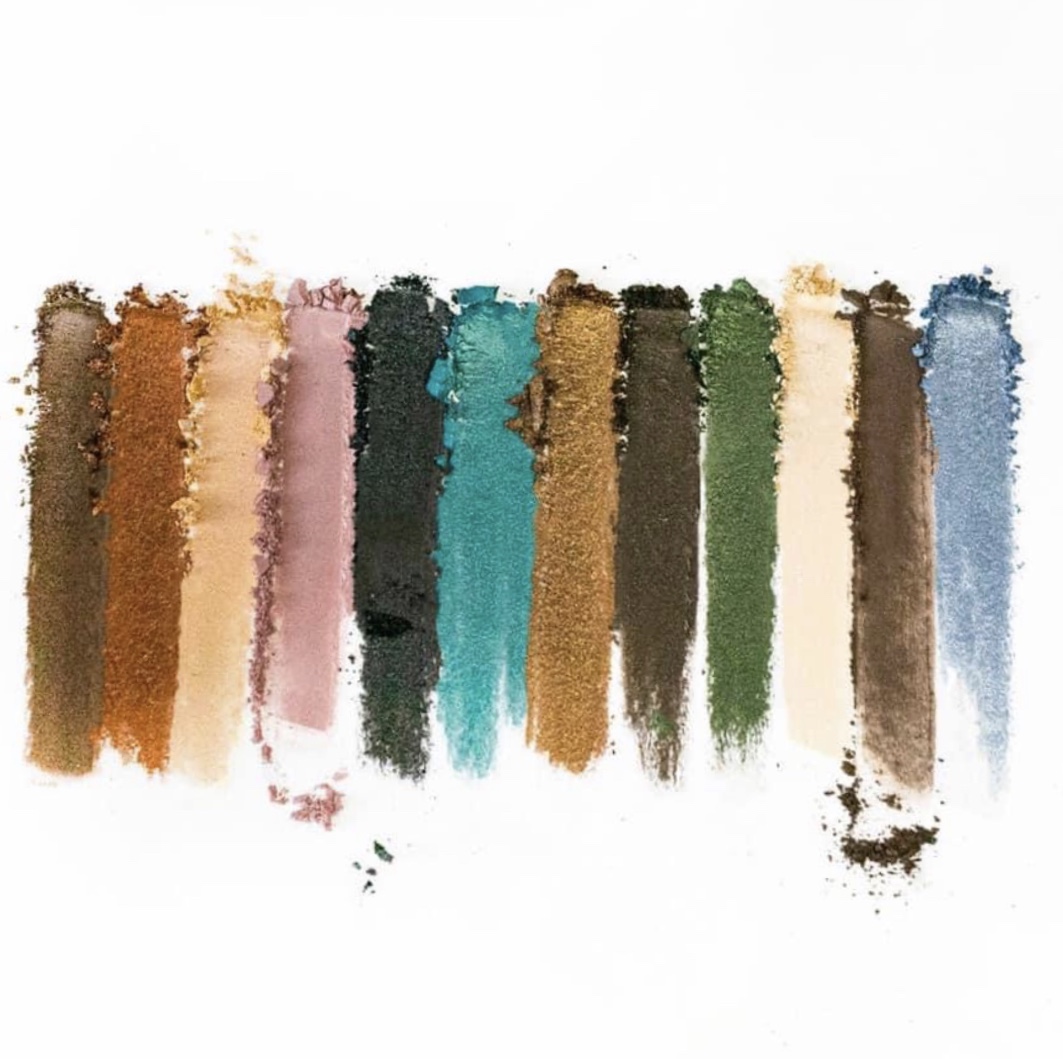 Step 4: Add Some Depth to your Custom Eyeshadow Palette
Whether you want a smokey eye, a softer eyeliner, or just some added depth to your overall eye look. Adding in some deeper tones can really polish off a look. These deeper tones can stick within the color scheme as your overall makeup look, or serve as a dramatic contrast with a completely different color. Some classic shades include: Trust, Coco, Revival, Cole, Filly, and Salem. And if you're looking for slightly more statement shades, try As If, Mi Hija, #33, Ivy League, Denim, and Kin.
Step 5: Make it Versatile
Now is the time to have fun and add varying colors to make it more versatile. While looking for colors that go with what you've already added to your palette, take some time to look at the color wheel again and see the analogous colors. Those are the colors that are right next to each other on the color wheel. Analogous colors are great if you're wanting to use multiple colors, but have them work well together to create a beautiful masterpiece.
Step 5: Enjoy Your New Custom Eyeshadow Palette
Once you've determined your perfect customized shades, it is time to ORDER! Then, get excited! You are about to have so much fun creating new looks and switching up your appearance with your brand-new custom eyeshadow palette!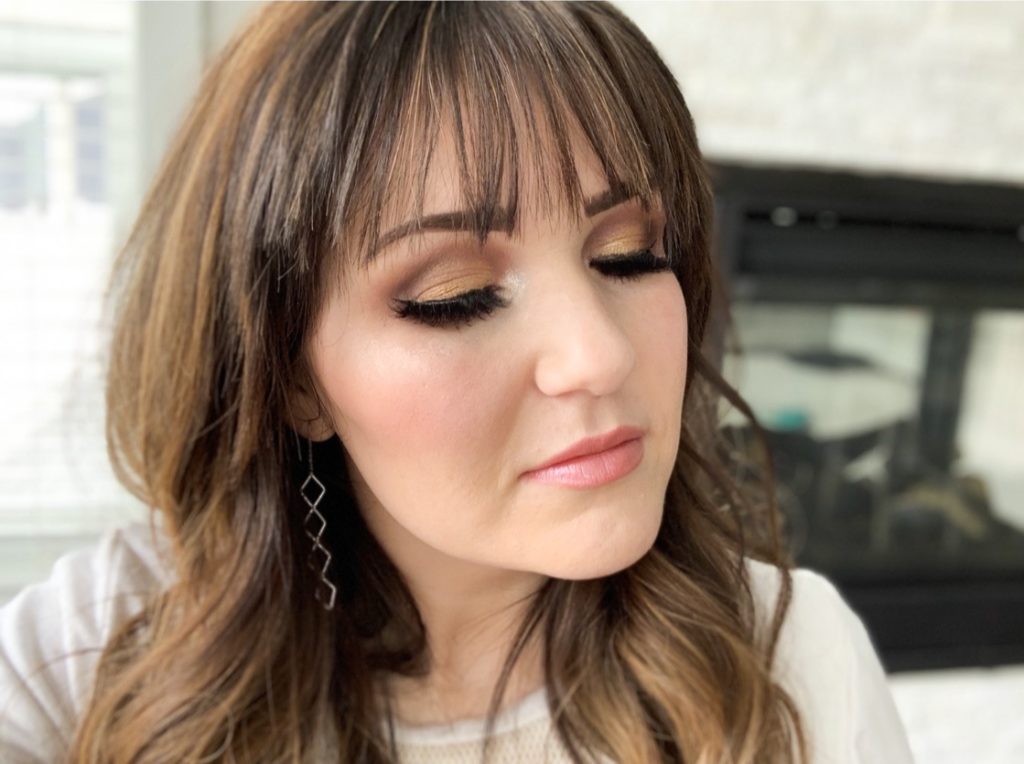 Custom Palettes for Your Eye Color
Every eye color is unique, but there are certainly some universal truths that can be applied to help make your eyes the star of the show. And if creating your own eyeshadow palette feels a bit daunting, don't worry, I have it covered! You can grab one of the palettes below and rest assured that it will help make your eyes pop!
The Best Eyeshadow Colors for Green Eyes
The Best Eyeshadow Colors for Brown Eyes
The Best Eyeshadow Colors for Blue Eyes
The Best Eyeshadow Colors for Hazel Eyes
Seint Palette Options
Because Seint's makeup is all customizable, they also offer a variety of palette sizes to fit the needs of everyone. The Palette 4 fits 8 eyeshadows, the Palette 8 fits 16 eyeshadows, the Palette 12 can fit 24 eyeshadows, and Palette 18 can fit 36 eyeshadows. Seint's eyeshadow tins are half the size of Seint's other product tins, which is why you can fit more in each palette.
Seint also offers Special palettes specifically for Eyeshadows: The Eyeshadow Palette 20 and the Eyeshadow Palette 49.
Remember, with all of Seint's palette options you can fit any and all of Seint's makeup tins inside. This includes Highlight, Contour, Illuminator, Bronzer, Demi Correctors, Setting Powders, Eyeshadows, etc! You can do whatever you want with your palette to make it work best for you! You can mix and match your tins into one palette or have a couple of different palette options for specific needs.
It's Time to Create a Custom Eyeshadow Palette
When it comes to eyeshadows, you should be able to get exactly what you want and need to create your perfect look. And Seint allows you to do just that. With this guide, I hope you can have fun and create the palette you've always wanted. Use it for all the occasions you thought of, and enjoy showing off your gorgeous eyeshadow creations!