Have you seen the viral TikTok Cheetah Makeup Trend going around? If not, then you're missing out! You might be asking, what is this viral Tiktok Cheetah Makeup trend? Let me explain! It's applying cream makeup in a single layer by applying the different colors and products (think blush, bronzer, foundation, etc) on the face in dots and then blending it out to create the perfect finished look! This TikTok Cheetah Makeup trend is a fast and easy way to do your makeup – like paint-by-numbers for your face! What's the result? A single layer of makeup that blends easily, evenly, and beautifully! It creates a simple and classy look that perfectly aligns with the makeup trends of 2023!
If you want to see the Cheetah Makeup trend in action, you can watch me apply my makeup using this viral method here on my Instagram. You won't believe how easy it is! Now, let's dive into the TikTok Cheetah Makeup, and what this viral trend is all about!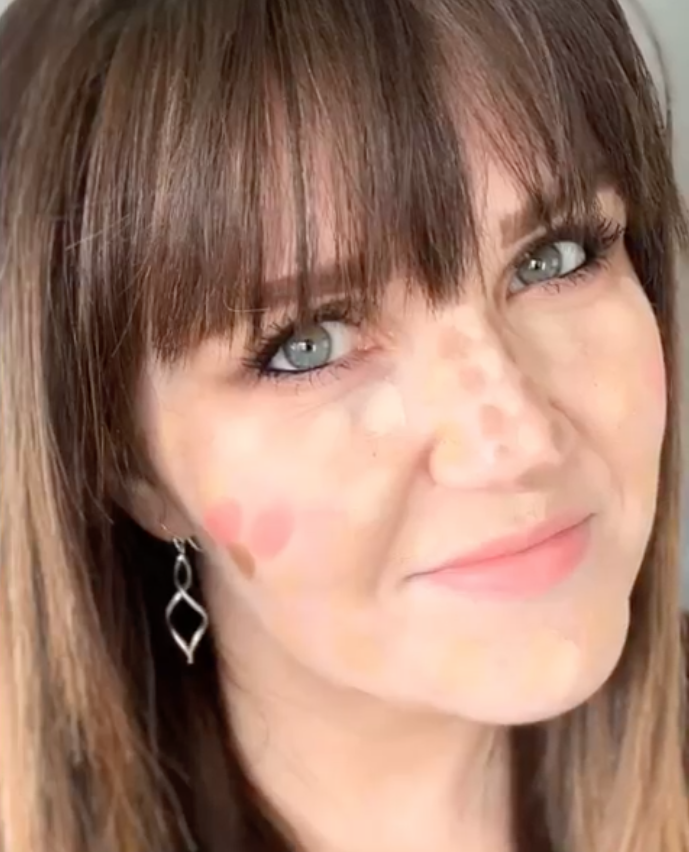 What Foundation is Best for the Viral TikTok Cheetah Makeup Trend?
Believe it or not, but this trend started with my favorite cream-based makeup products! If you are not already using cream makeup, you are truly missing out. Cream makeup is amazing to work with, and Seint's IIID Foundation outshines all of the other competition in this viral makeup trend. Why? Because Seint was actually created with the intent to do your makeup in a single layer from the very beginning. Seint IIID Foundation is super high quality makeup that goes on in a single layer, blends like a dream, and makes highlighting and contouring so easy! And as an added bonus, it all comes in one customized compact!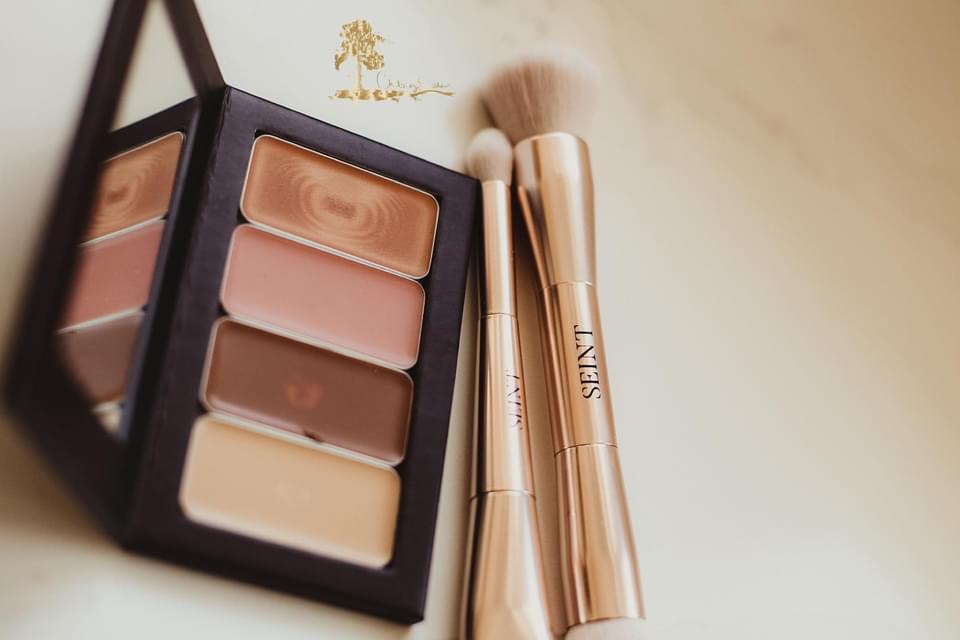 The cheetah TikTok makeup trend is often referred to as the Cheetah HAC (HAC aka Highlighting and Contouring). The idea of contouring can feel overwhelming. But the Cheetah HAC makeup trend, using Seint makeup, makes it incredibly simple. Seint makeup was designed to help women quickly and easily apply highlighter and contour without multiple layers of makeup, and without extensive makeup knowledge. Anyone can learn to use Seint makeup to achieve their ideal makeup look without any expertise.
So how does Seint create an entire makeup look using only a single layer of makeup? They do it by having the contour be part of the foundation. Seint's contour actually provides coverage on its own. This is actually where Seint's IIID Foundation gets its name. The foundation itself creates a three-dimensional look by consisting of Highlight, Contour, Lip+Cheek, and Illuminator. And each of these products from Seint can be completely customized to your skin tone and needs.
Want to try the viral Cheetah makeup trend, but need help deciding on your foundation colors?
This quiz will breakdown what colors you need to create your perfect foundation!
What Brush Should You Use for the Viral Cheetah Makeup Trend?
When I did the viral Cheetah HAC on Instagram, I used Seint's Blush and Bronzer Brush to blend it all out. This brush is perfect for a light to medium makeup application and is perfect for blending out creams for a smooth and flawless finish. The Blush and Bronzer Brush is a makeup essential in my book. It is dual-ended, extremely versatile, and leaves your makeup looking smooth and even. You can get the brush here.
If you haven't used Seint's brushes before, they are a must-have, especially when working with creams. Having good tools is a necessary part of perfecting your makeup application. And Seint's brushes are some of the best on the market. All of Seint's brushes are double-sided, so you get two for the price of one! High-quality brushes without the high price tag are a huge win and not one you will come across often. This is what makes Seint stand out from the competition.
Another great brush to use for the viral Cheetah makeup trend is Seint's OG brush – the IIID Brush. This brush was designed to achieve a quick and simple everyday look, with a wider, bulbed end for blending and a smaller, pointed end for a more precise application. You can get Seint's IIID Brush here.
Still not sure what brush you should use? You can check out this page all about the best Seint brushes and how to use them.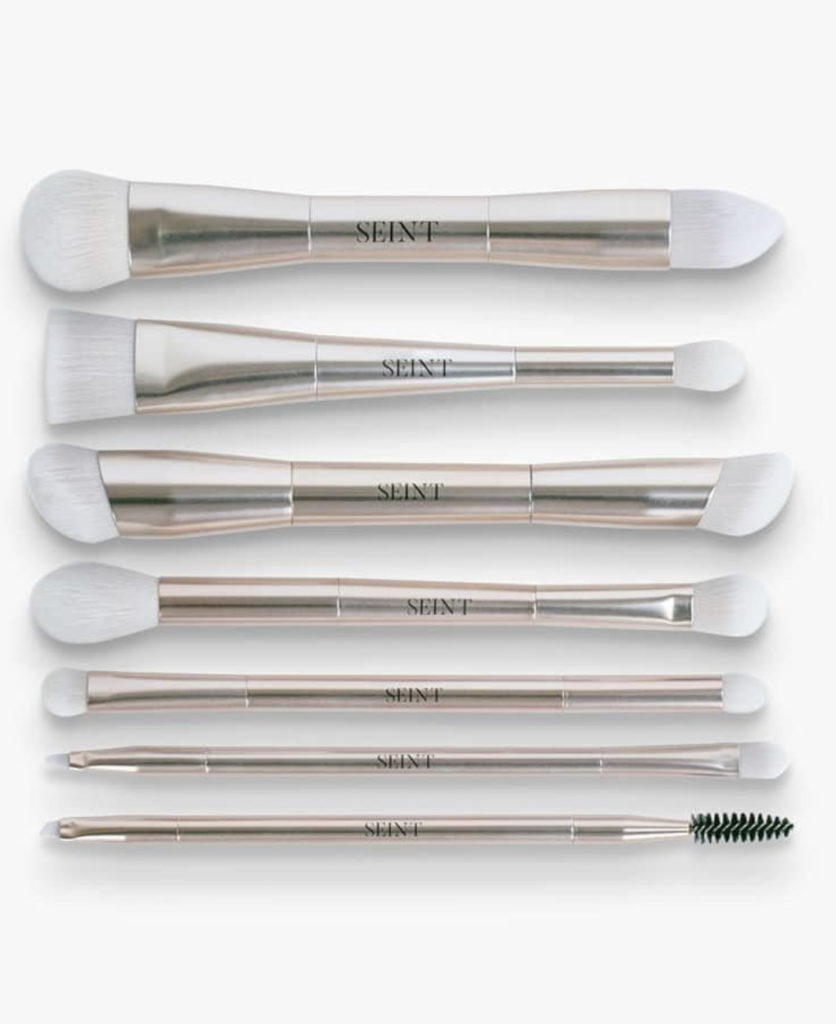 Why is Seint on Trend for Makeup?
So besides the Cheetah HAC, what else does Seint do that's on trend? Well, one major trend that is continuing this year, is the minimal makeup trend. People don't want to wear cakey makeup anymore. They want their makeup to look and feel more natural. The best way to achieve this look is by using Seint Demi Correctors.
Demi Correctors are a great way to filter out your imperfections without covering up your natural beauty. It can be used to create a no-makeup makeup look if that is what you are after! Demi Correctors, unlike traditional concealers and color correctors, use color science and color theory to neutralize distractions on the face. Seint Demi Correctors allow you to cover up your blemishes without creating makeup texture like traditional makeup does, so your skin and natural beauty can really shine through.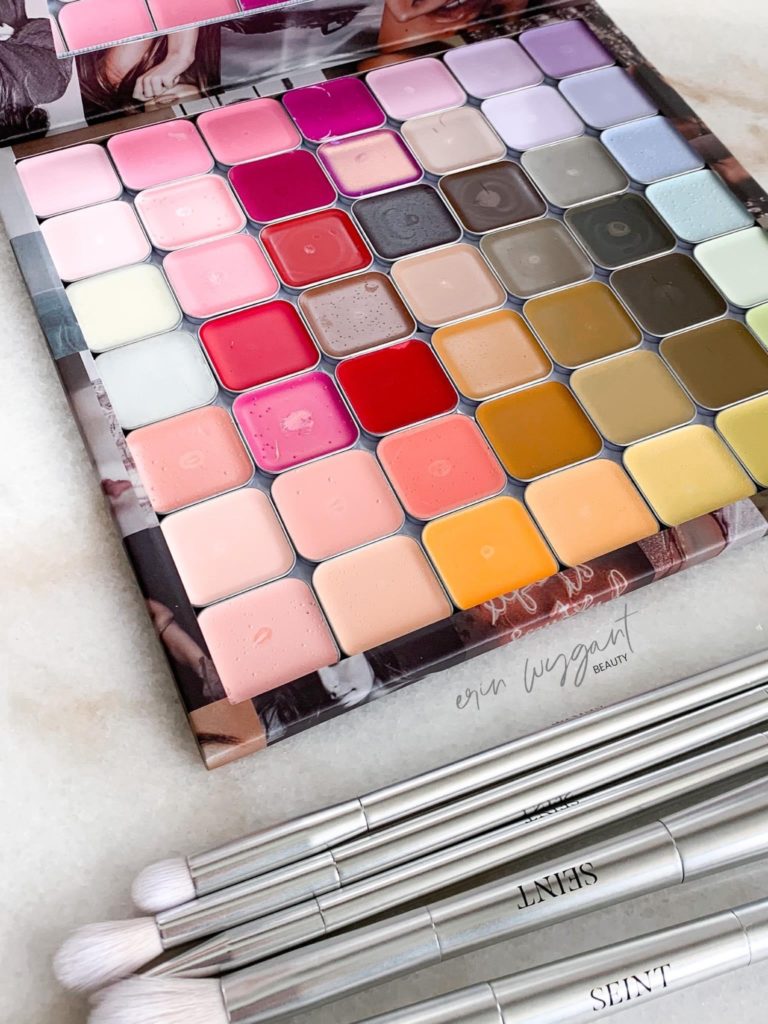 Interested in trying Demi Correctors to achieve your desired look? Shop here.
Demi Correctors are a new approach to makeup that can be hard to understand at first. If you want more info, you can check out my Seint Demi Correctors Youtube Video!
Why should you use Seint this year? Because it goes beyond the viral TikTok Cheetah Trend…
This Viral TikTok Cheetah Trend is fun and a great way to do makeup, but beyond that, Seint is a great way to build your confidence again. As a busy woman, whether you're a stay-at-home mom, businesswoman, or both, you've probably become accustomed to putting yourself last. But with Seint, that doesn't need to be the case anymore. Your makeup will be faster and easier than ever! And Seint will leave you looking and feeling your absolute best, and that confidence boost is priceless.
If you're still not sure where to start, make sure to follow me on Instagram and YouTube! I have so many tutorials, tips, and recommendations that I can't wait to share with you!
FOLLOW ME ON INSTAGRAM HERE!