Do you struggle to find the perfect foundation shade for your skin? Well, what if I told you that your perfect foundation shade doesn't consist of one single shade? Traditional foundation is made up of a single color, but our faces are not. And as a result, one all-over color will leave you with a dull and flat appearance. That's why it's so important to learn how to properly color correct with Seint's IIID Foundation!
Seint's innovative IIID Foundation is so amazing! It uses multiple colors to create the perfect foundation that's customized to your individual needs. When you learn how to properly color correct with Seint's IIID Foundation and by using more than one color, you'll highlight your best facial features in a vibrant and refreshing way. It will leave you looking like the very best version of you!
Why I choose Seint IIID Foundation and Color Correcting over Traditional Foundation Methods
With a one-shade traditional foundation, it's very difficult to create a fresh, lightweight makeup look. However, Seint IIID Foundation takes an innovative approach to makeup by using multiple foundation shades that actually light up your face and highlight your best features!
If you look at your face in the mirror without any makeup, you'll see that your face's dimension is created because of the various colors and shades of your skin tone. For example, the skin around your eyes might be lighter but have more shadowing in the inner corner. Your cheeks might have a rosy hue to them. These contrasting shades are what bring our faces to life. But unfortunately, they can also be the very things we want to cover up: redness, dark under the eyes, hyperpigmentation, etc. And to do so, most people use a single foundation color to address the various issues and shades on their faces, They try and create one uniform color, but these different shades on your face aren't easily covered up with one all-over color.
Since everyone's face has a lot of color variation, it's virtually impossible to pick just ONE color or shade for the entire face! It just won't match. And unlike what most people believe, if you put a lighter color on your darker spots, you'll actually emphasize your discoloration instead of hiding it. The traditional foundation will fade and peek through faster. By the end of the day, you'll look like you didn't even put any makeup on!
To make matters worse, when you're trying to unsuccessfully cover these various shades on your face with a traditional foundation, it can leave you with a heavy and cakey application, inadequate coverage, and a lot of frustration! That's why I love teaching my clients how to properly color correct with multiple colors and avoid the frustration of trying to create an "even base" with one all-over foundation shade.
Once you learn how to color correct with Seint's IIID Foundation, you'll never go back!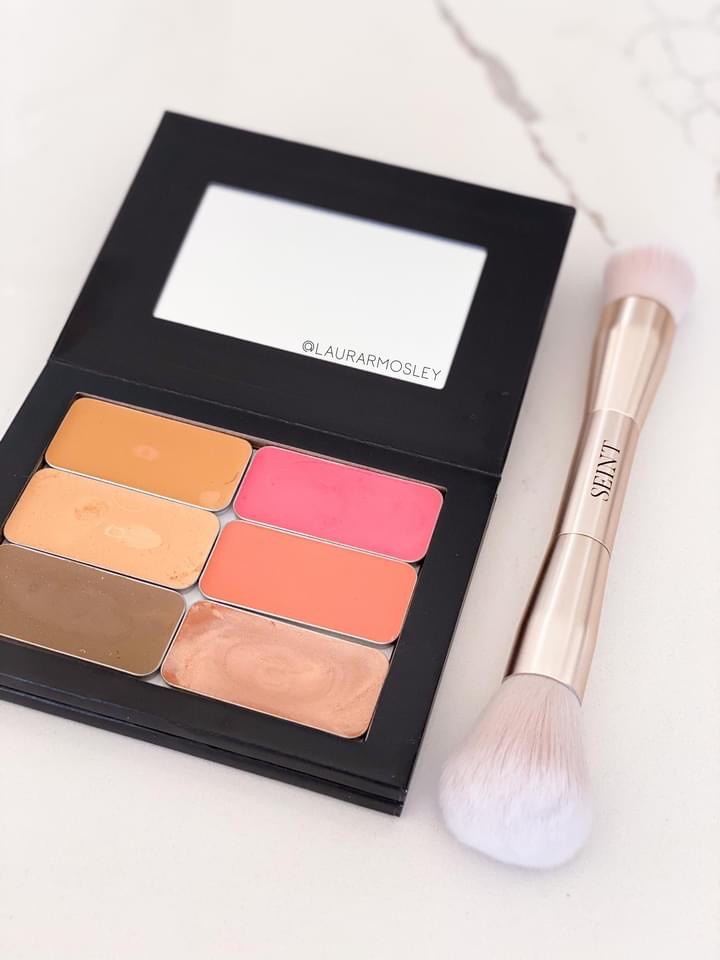 Why I Recommend At Least Three Highlight Shades with Seint IIID Foundation Palettes
Seint IIID Foundation is unique in the best way possible. With three highlight shades that are strategically placed, you can have a single, light layer of makeup. Seint IIID Foundation creates a dewy glow that is vibrant and has a stunning finish.
Instead of using a single shade of makeup, Seint allows you to customize an entire makeup palette to your skin's needs, so you can get the exact colors necessary to create the perfect look for you. Seint's IIID Foundation earned its name from its incredible ability to create a three-dimensional look on your face. It can give you definition and sculpting, all while making your best features stand out!
So if you're tired of using the wrong foundation colors, get color matched HERE. I'll help you find the three highlight colors you'll need to color correct properly. It's super easy and free!
The Purpose of the Three Highlight Shades for Color Correcting with Seint's IIID Foundation
When I color match, I always recommend 3 highlight colors. These three colors all have their unique roles that come together to help you create a sculpted look with color correction.
The first shade will address the darker pigmented portions of your face. The second, or main shade, will match the majority of your natural color and skin tone. And finally, the third one is a brightening shade for the inner and outer corners of your eyes and t-zone area.
Watch this video HERE to see how I color correct with Seint IIID Foundation and the difference it makes in my overall look!
My Basic Color Correcting Routine with Seint IIID Foundation
I know that 3 highlight/foundation colors might seem overwhelming at first, but this routine usually takes me less than 5 minutes to complete. It's quick, easy, and of course, all conveniently located in my customized palette!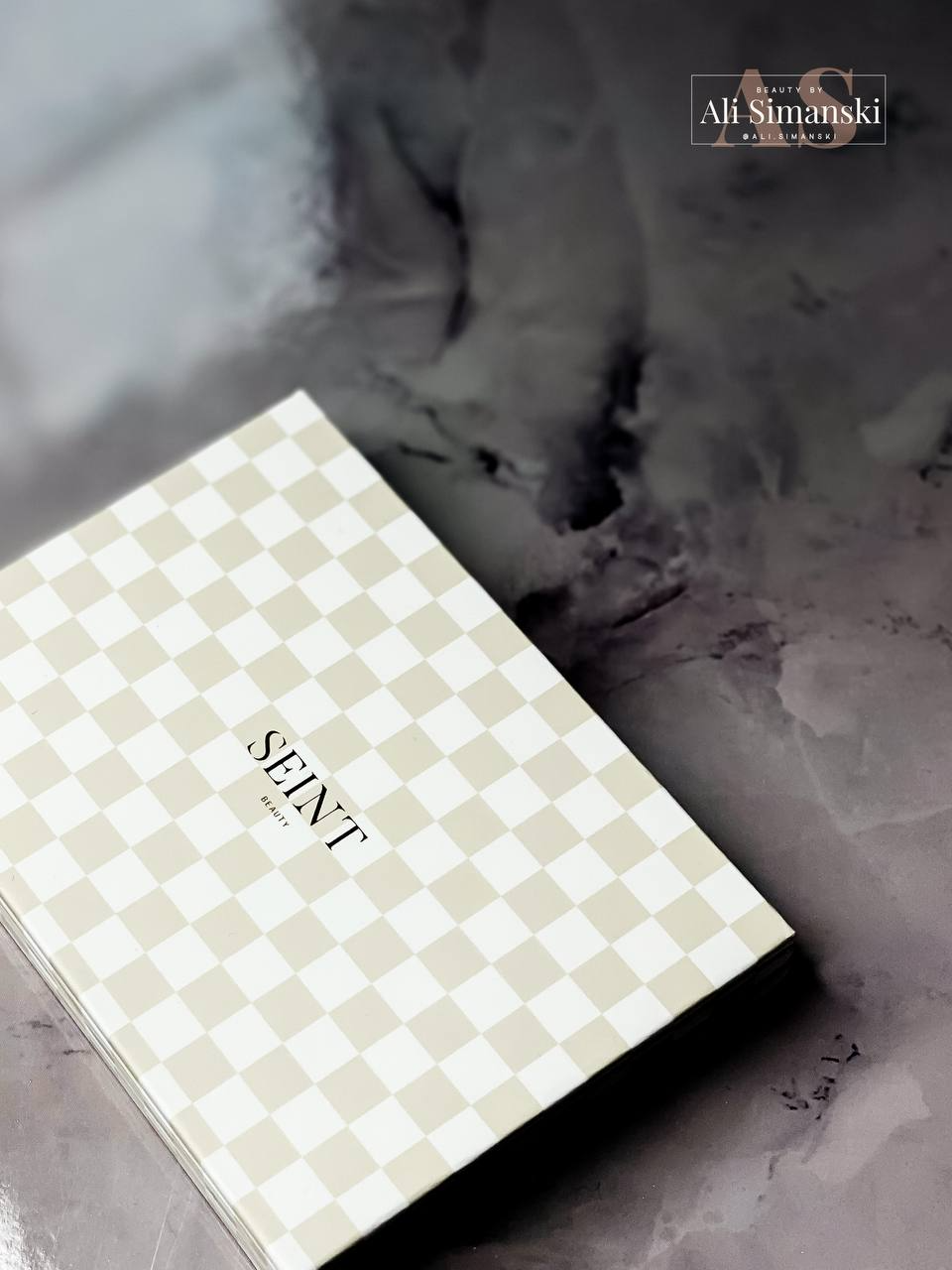 I always start with my color correction shade (or my first, darker highlight shade) by stippling on the product to the areas of my face that have deeper pigmentation. By placing the color-corrector shade strategically, I am able to match the natural depth of my pigmentation and cancel out the redness and dark spots in those areas. I love to use the multi-tasker brush for a more detailed application on small spots like melasma where you need to get fuller coverage. It's important to remember that this doesn't go on your entire face–just where you have deeper pigmentation or dark spots. Still not sure how to cover those darker spots?
Watch this video here to learn how to easily cover your melasma spots like a pro!
I always place this color corrector shade under my eyes, but I am extra careful to use a very light hand. The skin under the eyes is very thin and super prone to settling which is not what we want. Learning to how to properly apply makeup under your eyes is a game-changer. Watch this video here to see how I use this color shade under my eyes for amazing results!
After you've applied the color corrector shade, it is time to apply the main highlight shade. Apply your main highlight color where your natural skin tone is and where you don't have any other product. Make sure to fill in all the gaps to get a nice even base. If you find the contrast in color between your color-correcting shade and the main highlight is too noticeable, you can always place a small amount of your main shade on top of the color-correcting shade. Just be sure to avoid mixing the two shades together. To do this, you'll just want to gently stipple or dab your main highlight directly on top of the color-correcting shade.
Then, with the lightest (and final) highlighter, you can go back in and put a very light layer over your t-zone area and on the inner and outer corners of your eyes to lighten and brighten those key areas. For this application, you can use your finger or the small end of a wispy brush. You just want to use a super light hand, gently kissing the color into these areas.
You can then finish off by adding contour, blush, and bronzer.
This may seem like a lot, but it's important to remember that Seint's foundation is cream-based and very forgiving. After a few applications, you'll be able to do this routine so quickly. It's all about applying the right shades to the right areas. So if you're ready to step up your makeup game and color correct with Seint IIID Foundation, then you can start with your free color match here!