Are you ready to become an eyeshadow pro? Because with these four amazing eyeshadow colors and my pro tips and tricks, you'll look and feel confident in your eyeshadow application in no time. No matter your skill level, or experience with eyeshadow in the past, I am confident that you will be able to use the tips and techniques I am sharing below. And you'll be happy to know that Seint eyeshadows are so easy to use and definitely the best eyeshadow for beginners!
Why You Should Use Eyeshadow in Your Makeup Routine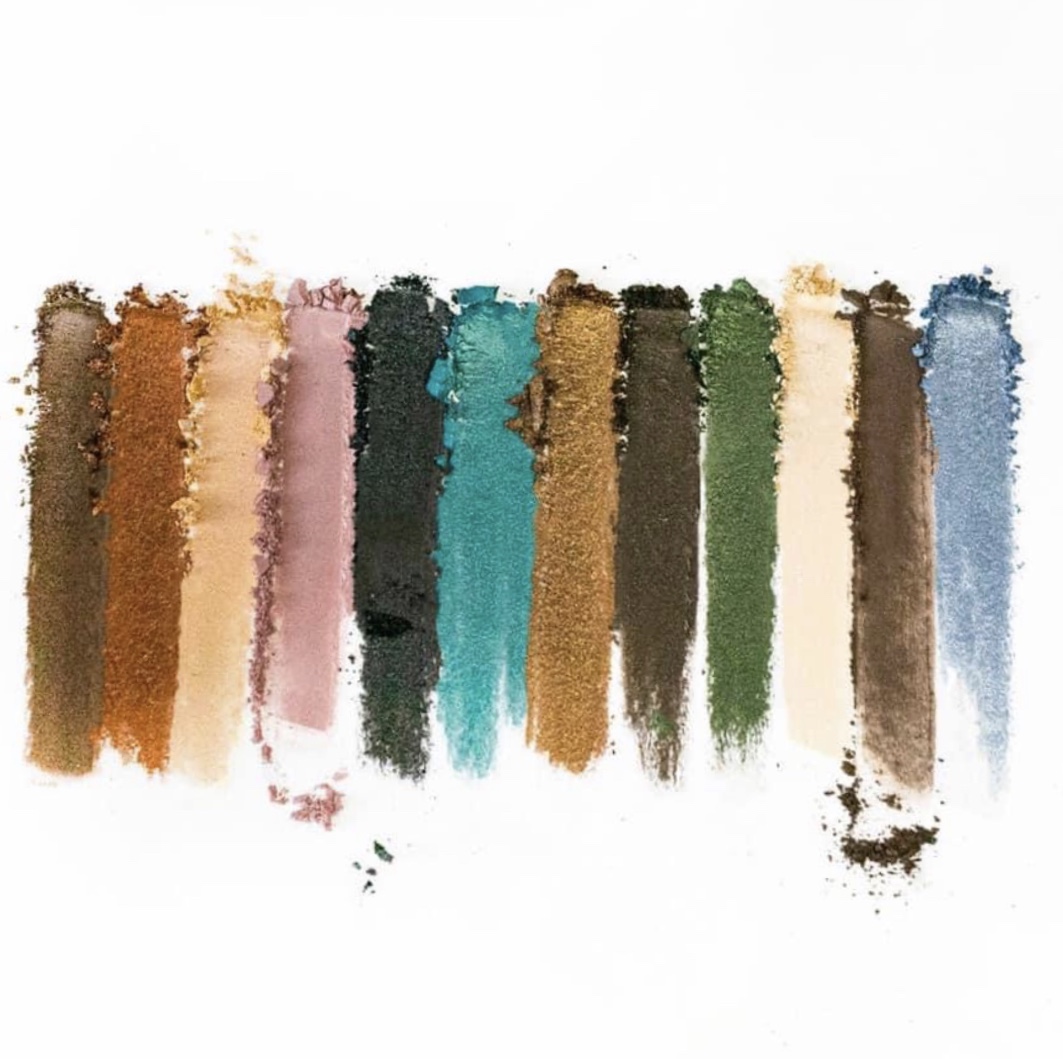 Have you ever heard that your eyes are the windows to your soul? Well, that's because eyes can be incredibly expressive and can reflect who a person truly is. When used properly, eyeshadow highlights your eyes and makes them really pop! There are endless possibilities with eyeshadow, and once you know the basics, it's something that can inspire creativity and be a super fun way to express yourself. So, let's learn how to open up those "windows" and make your eyes tell the story of who you really are!
Eyeshadow Basics for Beginners
The best part about eyeshadow is that it can be used to elevate any look, even subtle looks for everyday wear. And you don't need a lot of eyeshadow to create an amazing look. In fact, you can create a great everyday look with only one or two eyeshadow shades. Learn how to create this fun, versatile look using only two eyeshadow shades here.
Simple 2 Eyeshadow Tutorial Using Seint Makeup #shorts – YouTube
While you can use your finger to apply eyeshadow, having a dedicated eyeshadow brush can make such a difference in your application! Seint has an amazing eyeshadow brush that can help create the right look for you.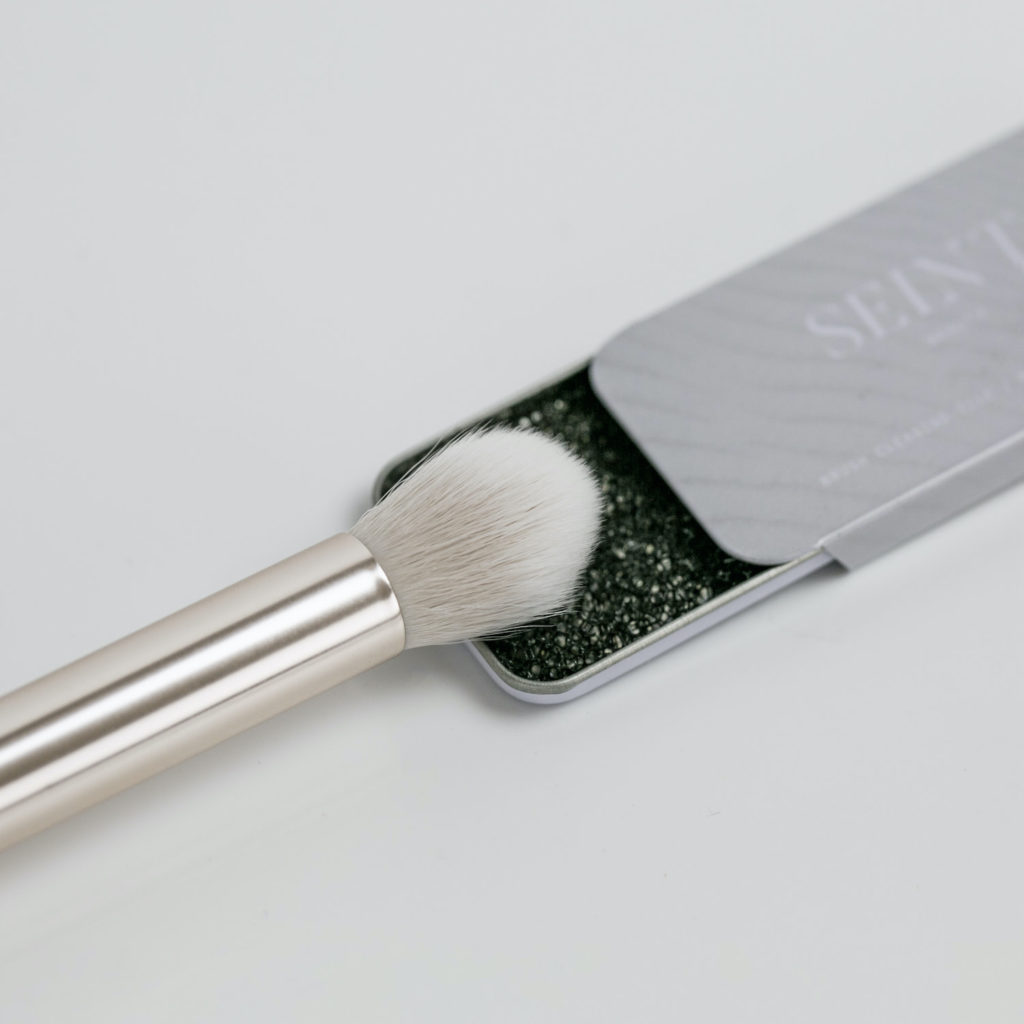 And did you know you can use eyeshadow as eyeliner? Using eyeshadow as eyeliner creates a softer line than your usual eyeliners. You can also use some of Seint's matte brown eyeshadows to fill in your brows. And this Line Brush is perfect for achieving both! It is great for getting the perfect eyeshadow eyeliner application every time! Plus, it works great for achieving the perfect natural brow. Learn how to use the line brush to get the perfect natural brow here.
Which Eyeshadows are Best for Beginners?
Picking out eyeshadows can be difficult, but I have 4 shades that I love for any person–no matter their skill level. These 4 eyeshadow shades are universal colors that will make your eyes pop–no matter what your eye color is. My 4 favorite eyeshadows for beginners are Bright Eyes, Bubba, Trust, and Drift.
You can watch me swatch these colors and go into depth about each of these eyeshadows here.
Bright Eyes: The Perfect Eyeshadow Base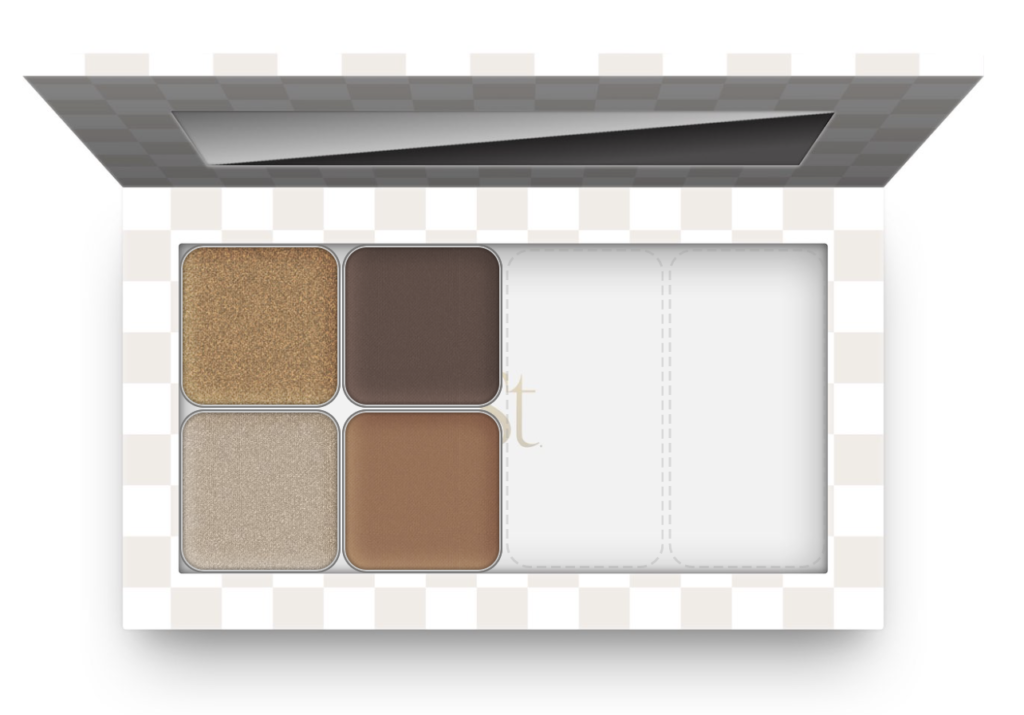 Bright Eyes is one of my all-time favorite eyeshadows. It's so versatile and perfect for any eye color. The one drawback for some people is that Bright Eyes has a shimmer to it. While I love this shimmer, I know it's not for everyone. If you love the color but want a lighter shimmer, I highly recommend the color Foxy. It has a light shimmer finish that people with mature skin usually prefer. You could also use Stay Golden, which has no shimmer and more of a matte finish.
Bright Eyes works great with other eyeshadows or is perfect for a single-shade eyeshadow look. Learn how I use Bright Eyes to create a stunning look without having to use any additional shades.
Add Bright Eyes to your custom eyeshadow palette today!
Bubba: Create a Defined Crease
I love to use Bubba as a transitional shade. It looks great in the crease of the eye and pairs well with many other eyeshadow colors. It's a great staple for your palette. Like Bright Eyes, it can also be applied as a single eyeshadow look! If you want to add some more color, you can also pair it with another eyeshadow of your choice.
Watch this really short video here to find out how to apply two eyeshadow colors to create an amazing look!
Trust: For the Classic Smokey Eye
I turn to Trust when I want to add a little drama to my eyeshadow look. With Seint eyeshadow, it has never been easier to achieve the perfect smokey eye. That's because Trust is a matte eyeshadow color that adds definition and dimension to your eyes. I also love to use Trust as a light eyeliner. This is perfect if you don't like a hard, rigid line but prefer a soft, smudged look. I also use it to fill in my brows. I love how versatile this color is! Get Trust eyeshadow today to create the smokey eye look of your dreams!
Drift: A Little Something Shimmery
For a little more excitement, add a little bit of shimmer to your eyes! Seint offers a wide range of shimmery colors, but my go-to is Drift. Drift is a shimmery eyeshadow that, when used correctly, can really make your eyes pop and look bigger. Use Drift along the brow bone and underneath the arch of your eyebrow. With this pop of shimmery brightness, it opens up your eye and really finishes the look.
With these 4 eyeshadow colors, you can create so many versatile looks. These 4 colors are a staple in my eyeshadow palettes. Get all 4 of the best eyeshadows for beginners here!
Trouble-Shooting Eyeshadow Looks
Now that you're prepped with the basics, you might be wondering how to avoid common eyeshadow pitfalls! And one of the most common eyeshadow problems is the fallout that can ruin your makeup look! If you want to know how to avoid this common problem, this super short youtube video will give you all that you need!
Now that you're ready to tackle your eyeshadow like a pro, you can start your custom palette today!
START YOUR CUSTOM EYESHADOW PALETTE
If you want help picking out more eyeshadow colors that'll look amazing with your skin tone and eye color, then you can take this FREE color match quiz.