Dry, chapped lips are an all-too-common annoyance that can leave us feeling uncomfortable and self-conscious. If you've ever experienced the frustration of cracked lips, you're not alone. Fortunately, there are some simple and effective ways to banish chapped lips for good and keep your lips nice and moisturized. Find out my four essential tips for getting rid of chapped lips, so you can have soft and supple lips all year long (even through the dry winters)!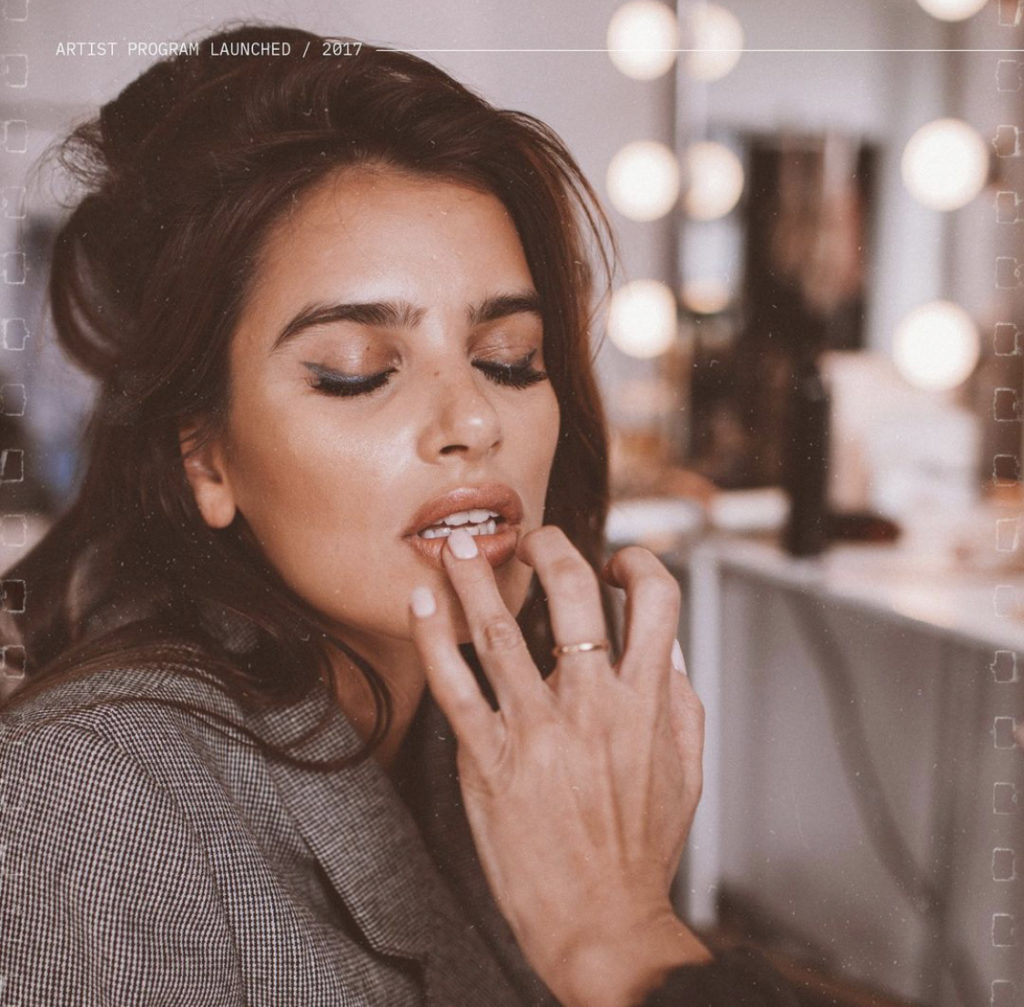 #1. Drink Water to Get Rid of Chapped Lips
The first step to getting rid of chapped lips is easy and free…HYDRATE!
One of the most fundamental steps in achieving healthy, moisturized lips is to stay hydrated. Did you know that dehydration is often the culprit behind dry and chapped lips? If you're not drinking enough water, your lips are more likely to become parched.
So if you're a constant dry lip sufferer, try drinking more water and eating water-rich foods like fruits and vegetables to boost your hydration levels.
#2. Learn How to Get Rid of Chapped Lips with a Nourishing Salve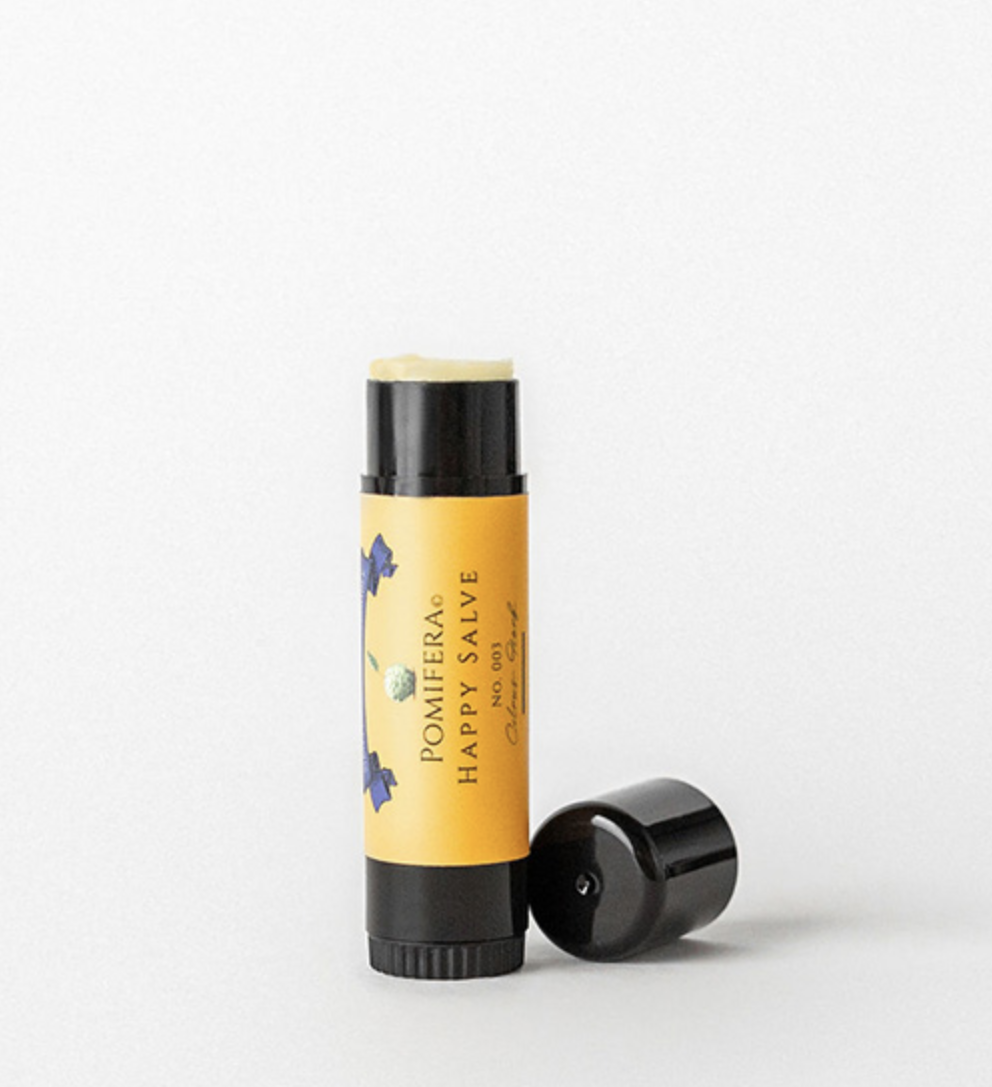 Lip salves are your lips' best friend when it comes to retaining moisture. Look for products that contain natural ingredients like beeswax or a high-quality oil like this Pomifera Happy Salve. This salve is available in multiple scents like Peppermint, Citrus Herb, and Orange Almond.
These salves create a protective barrier, sealing in moisture and preventing your lips from losing hydration.
Plus, it's really easy to use. Simply apply your chosen lip salve liberally throughout the day, especially in harsh weather conditions, or before bedtime. Keep this handy lip balm in your bag or pocket for quick reapplication whenever you need it.
#3. Discover Seint's Lip Conditioner for Dry Lips
Seint's Lip Conditioner provides a sheer, natural look that you can wear with your favorite Lip+Cheek color. Seint's Lip Conditioner was formulated to hydrate and protect your lips. Unlike Pomifera's Happy Salve, Seint's Lip Conditioner is an emollient-based product.
What does that mean? Seint's Lip Conditioner contains Petrolatum. While Petrolatum hydrates your skin, it has also been shown to provide temporary relief for dry, cracked lips. So if your lips are already cracking, this lip conditioner might be a good go-to. Seint's lip conditioner comes in three great scents: peppermint, cherry, and vanilla. Just pick your favorite and start healing those lips!
#4. Use Lip Products that are Hydrating
Once your lips are feeling better, you can start using your favorite lip colors again! It's important to choose lip products that will continue to hydrate your lips instead of drying them out. Seint's high-quality Lip+Cheek colors are cream-based and have a moisturizing formula that shouldn't dry out your lips. And if your lips are feeling extra dry, use one of Seint's Gloss or Semi-Gloss shades for even more hydration.
Seint's Lip+Cheek colors double as a blush and lip color. Find out how to get the most out of your Seint's Lip+Cheek product by learning how to properly apply it on your lips, cheeks, and even your eyes! You can see a quick YouTube tutorial here.
I love how Seint offers a wide range of Lip+Cheek colors! But if you're new to Seint, it can be overwhelming. So if you're not sure what to choose, you can take this free color match quiz now!
Keeping Your Lips and Skin Hydrated in Dry Weather
Now that you know all the tips and tricks for keeping your lips moisturized and how to get rid of chapped lips for good, it's also important to remember your skincare routine!
As the weather gets colder, it's easy to get dry or coarse skin. To keep it better moisturized, try using Seint's skincare regimen for hydrated, healthy skin. Seint's skincare regimen has been designed with you in mind. Full of nutrients and exfoliating properties, Seint's Skincare products help promote moisturized, healthy, and glowing skin.
If you need more tips on how to keep your skin from being too dry this fall, you can learn more about it here.