Seint Beauty 2023 Holiday Releases
The Seint Beauty 2023 Holiday Releases will kickoff your holiday shopping in style! Their surefire gift ideas will please even the pickiest of gift receivers on your list this year. So if you are looking for the the perfect gift to give (and/or receive), look no further! Seint Official's Holiday Gift Shop will be sure to exceed your expectations!
So mark your calendars and set your alarms for Thursday, November 2, 2023 at 12 am MT when the Seint Holiday Gift Shop will officially be live on the Seint Official website! And happy shopping!
Seint Free Gift With Purchase
As a fun added bonus to Seint Beauty's 2023 Holiday Releases, Seint is offering a Free Gift with purchase! And this darling corduroy tote is the perfect accessory, and can be used to keep your on-the-go makeup essentials clean and organized. Beginning Thursday, November 2, 2023, Seint customers will receive this tote as a free gift with orders of $135+ USD | $189+ CAD, while supplies last. So don't delay! Because these totes will go fast!
Seint Eyeshadow Advent Calendar
If you've ever used Seint eyeshadows before, then you are already familiar with Seint's buttery smooth and ultra-pigmented eyeshadow formulas. And with this fun Seint Eyeshadow Advent Calendar, you can expect that familiar flawless application with thee 12 new and limited edition shades!
Whether you are a seasoned Seint eyeshadow user, or brand new to this line, this Holiday Advent Calendar holds a perfect range of shades with a little holiday magic.
IIID Palette 18 – Black and Gold Monogram
Seint is releasing all new compact designs as part of their 2023 Holiday Releases. The Black and Gold Monogram Palette 18 features a statement embossed logo. These stunning new compact designs will add a touch of sophistication to your makeup collection. These palettes hold up to 18 full-size tins and offer plenty of space for your makeup essentials with room to grow.
Seint's new Black Lace IIID Palette design adds an elegant touch to your makeup collection. It's sleek and feminine design will offer a stunning new addition to your makeup bag. Available in sizes 4 – 27, you can grab this palette in the best size to fit your makeup needs.
Seint Limited Edition Lip+Cheeks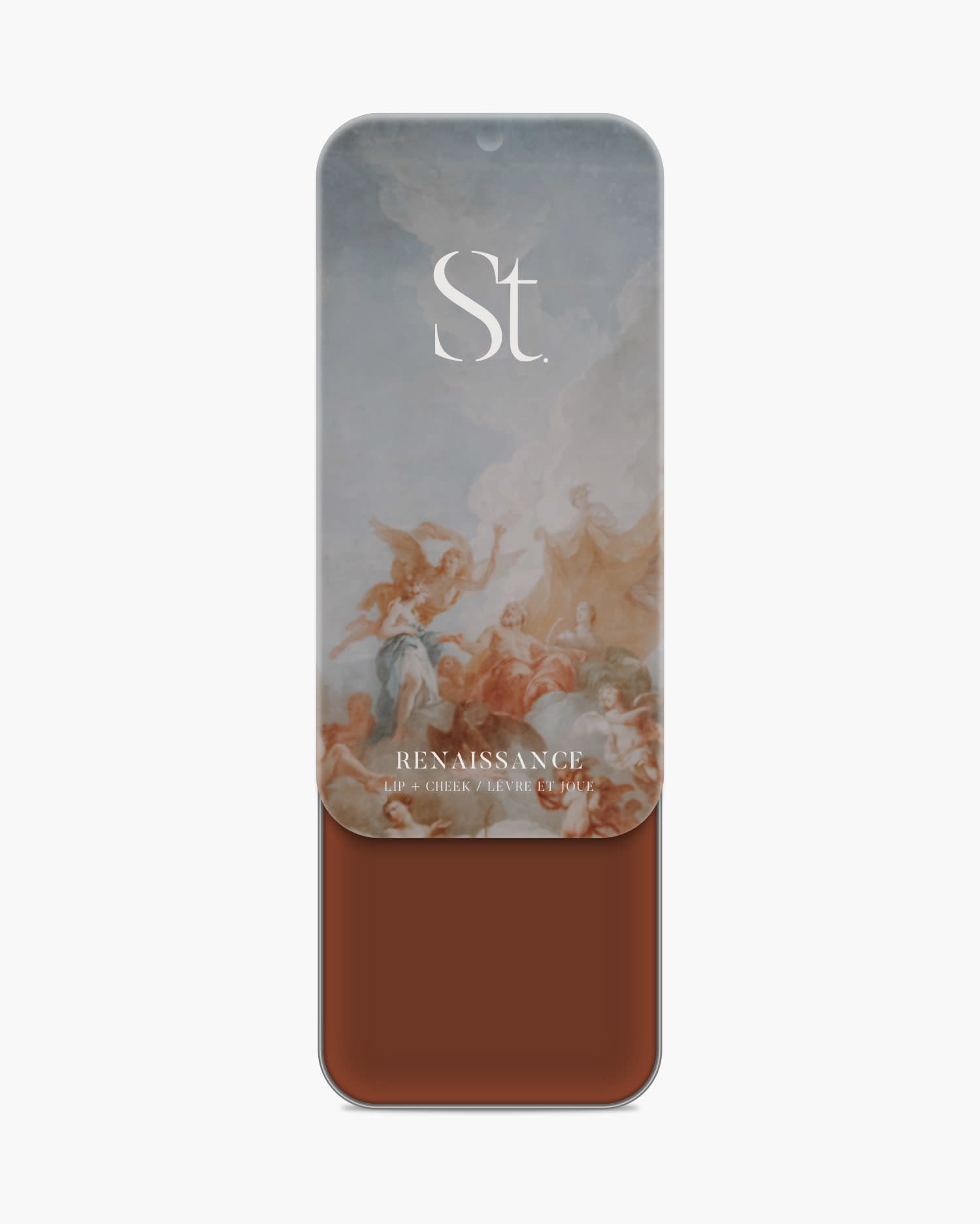 Give your makeup a revival with Renaissance Lip + Cheek. This rich satin shade will turn your look into a classical work of art.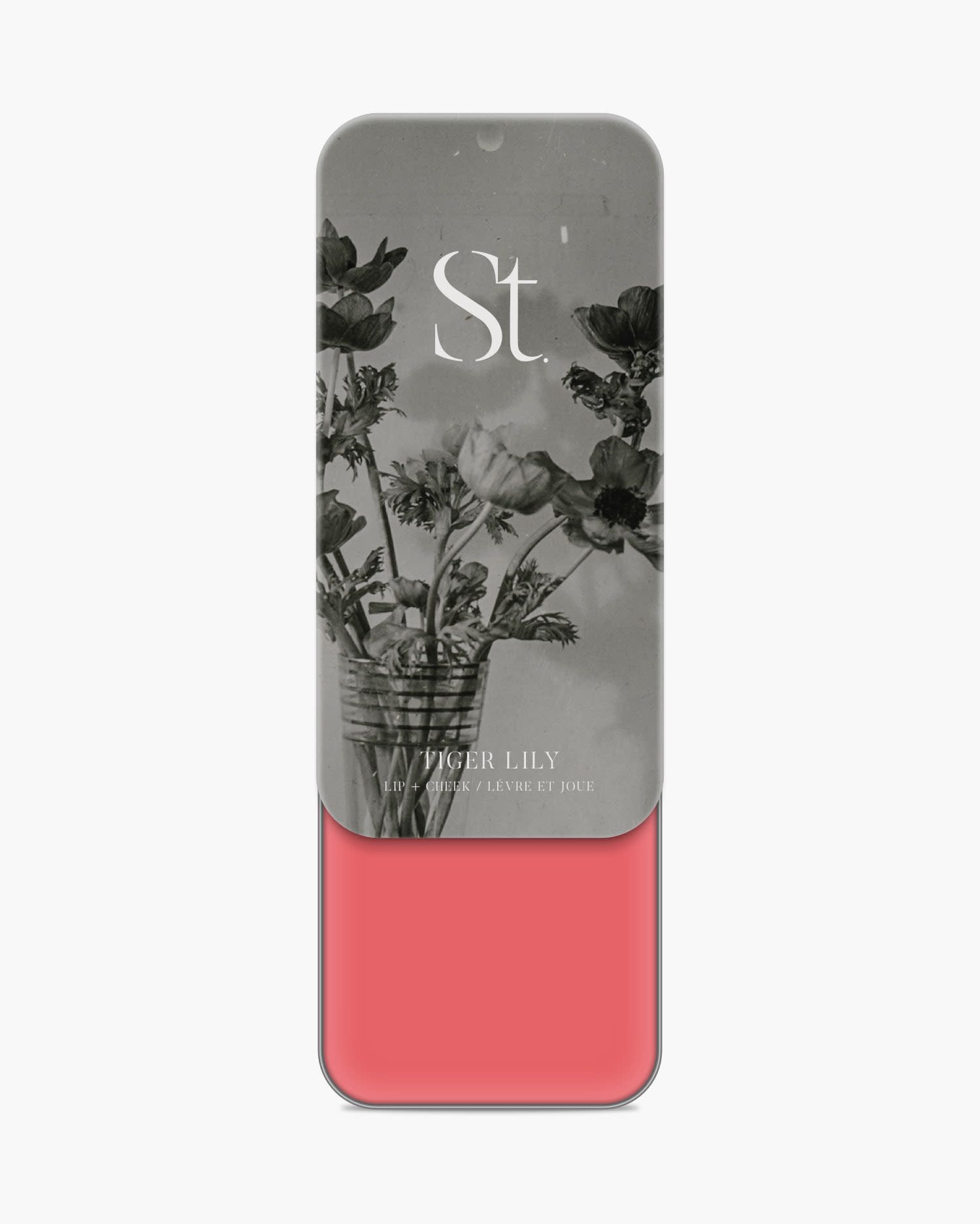 Tiger Lily is a stunning, electric coral shade. If you're a fan of Venice Lip + Cheek and prefer a more satin finish, we think you'll love Tiger Lily. It glides on beautifully with its sheer, satin texture to create a bright and unique color for every skin tone.

A few parts Desert Sunset for shimmer and blush, and three silver spoons of Gilded to mesmerize your crush. Powders, poems, or potions might put you under a trance, but Lovespell is the concoction for a true romance.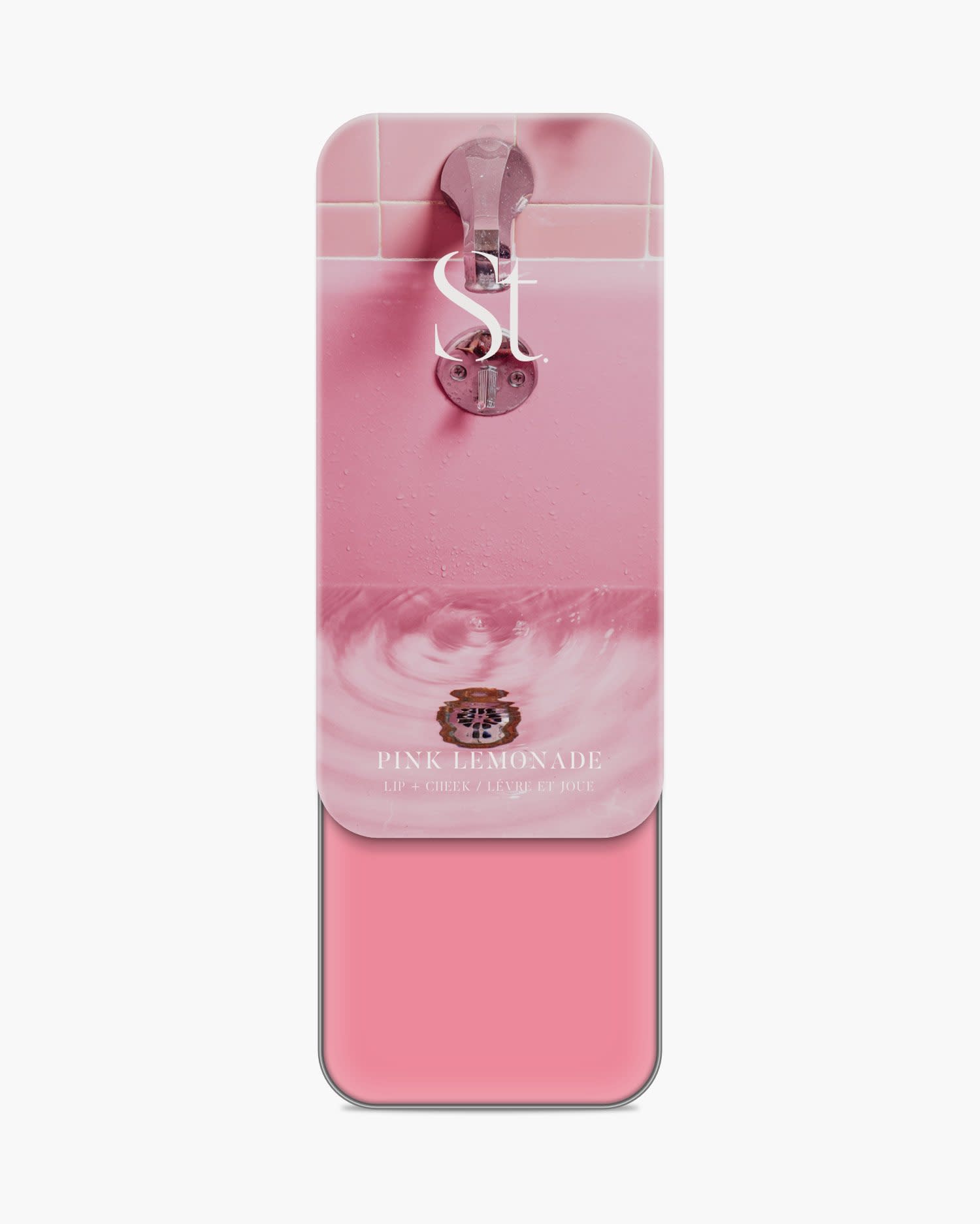 Lemonade Lip+Cheek

When life gives you lemons, make lemonade. With a satin finish, this bright pink Lip + Cheek is the perfect pool-side companion for all of your summer needs.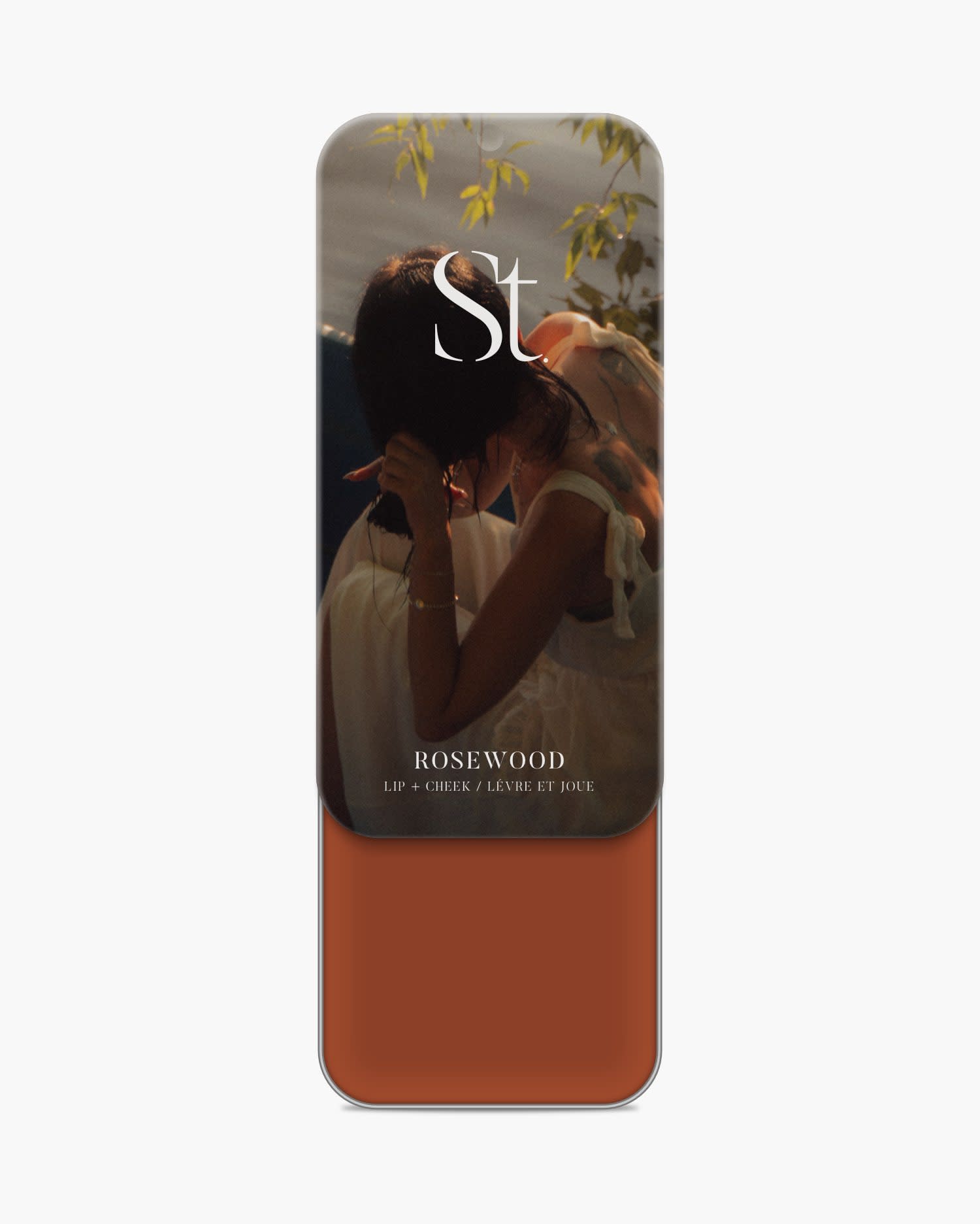 Rosewood Lip+Cheek

A shade between red-orange and chocolate brown, Rosewood reflects feelings of energy, warmth and security, and pairs beautifully with deeper complexions. Apply this rich terracotta, satin Lip + Cheek to the apples of your cheeks for a warm, golden glow, or to your lips for a moody finish.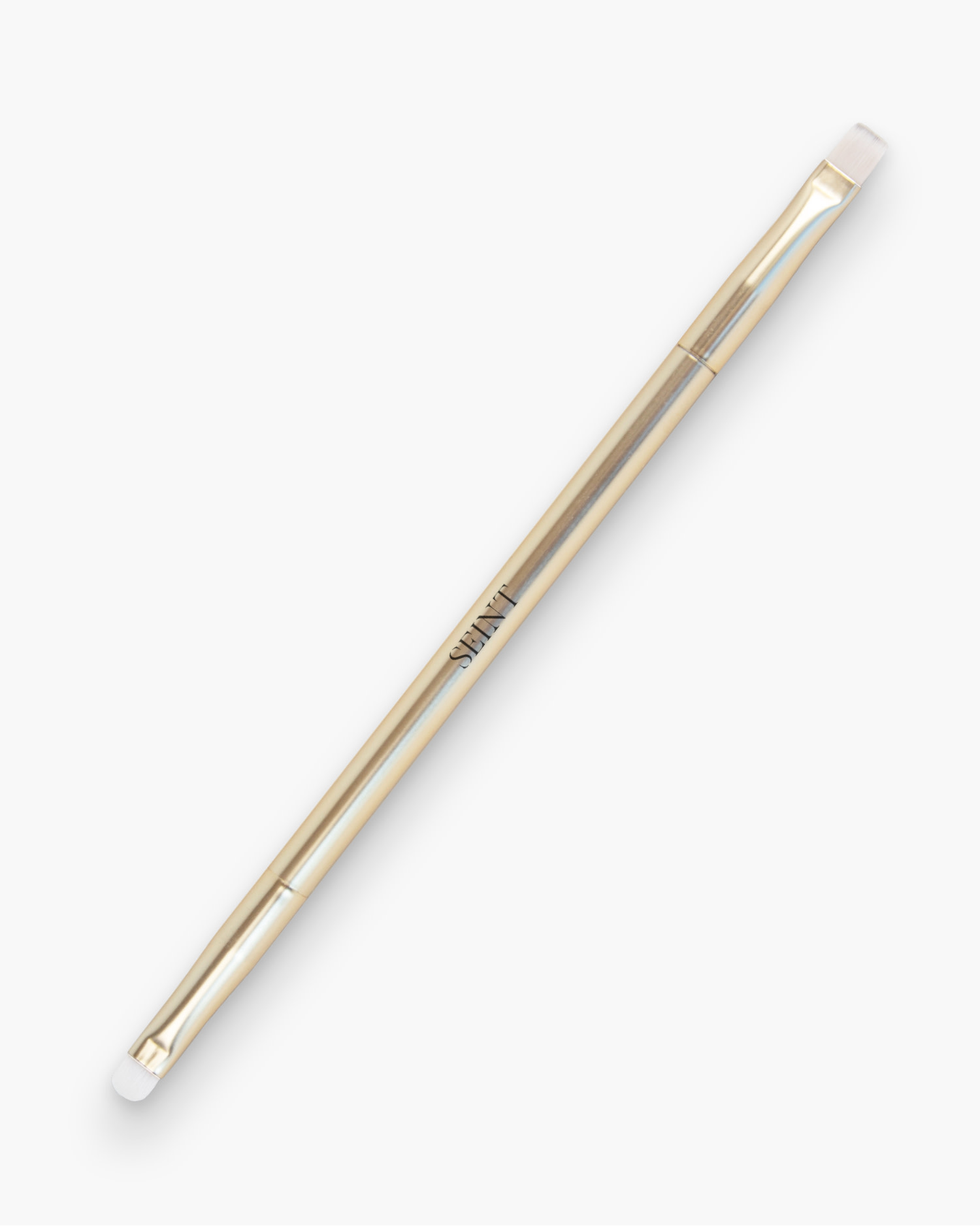 What it is: New to the Seint family, our dual-ended Etch brush combines a square-edged, tight liner opposite a lash diffuser in one convenient brush.

How to use it: Use the flat, lining edge for precise and controlled lines. Use the soft diffuser end for blending or diffusing harsh lines.

Why it's better: The Etch Brush is crafted with high-quality materials and designed with special attention to a comfortable application. It's dual-ended, making it ideal for creating beautiful lines without having to reach for multiple brushes.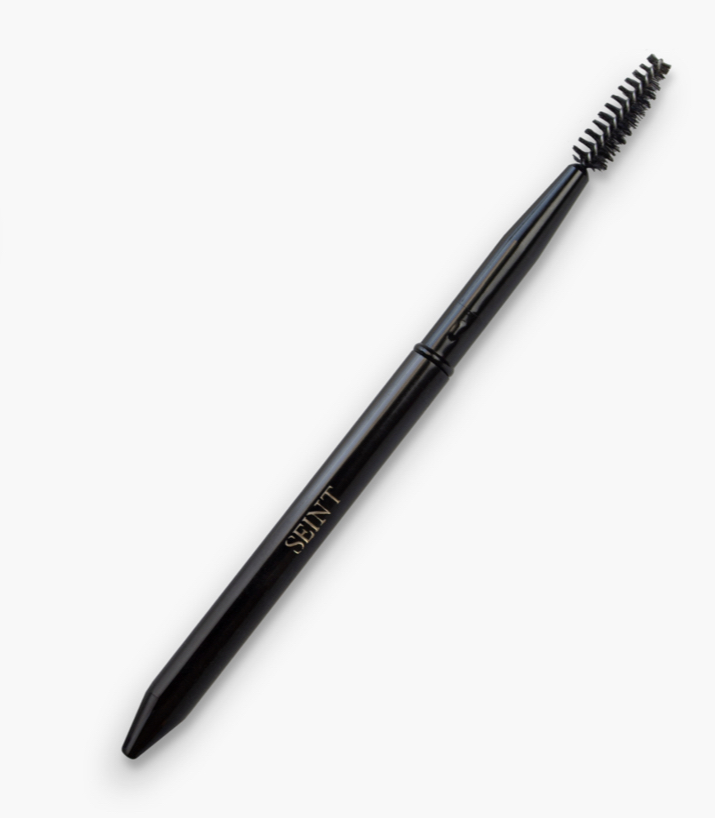 What it is: The ultimate tool for grooming and shaping your brows and lashes! This travel essential features a spoolie brush paired with a protective cap, ensuring your brush stays clean. Available while supplies last.

How to use it: The Spoolie Brush is designed with soft, synthetic bristles that effortlessly glide through your brows or lashes, allowing you to comb and shape them with precision. Use it to blend and distribute eyebrow powders and gels, or to separate and define your lashes for a flawless finish.

Why it's better: The accompanying cap is designed to fit snugly over the spoolie brush, providing protection from dust, dirt, and damage. The cap ensures that your brush stays in perfect condition in your bag and for on-the-go touch-ups.
Classic Seint Brush Brush Collection with Gold Finish
A collection of 7 of our most popular double-ended brushes in our new Gold shade:
IIID Brush

Detail Brush

Smudge Brush

Buff Brush

Multitasker Brush

Line Brush

Blend Brush
Classic Seint Brushes with Gold Finish
With Seint's 2023 Holiday Releases, you can get Seint's classic brushes in a new gold finish for an added touch of elegance!
Seint 2023 Holiday Releases
With Christmas right around the corner, now is the time to start your holiday shopping. And with the Seint 2023 Holiday Releases, you will be able to start checking people off your list, and even snag a few things for yourself!
And don't forget, if you are new to Seint Makeup, and you're not sure where to start, I am here to help! You can take my Seint Color Match Quiz or send me a photo for a Free Custom Color Match!
Happy holidays and Happy Shopping!