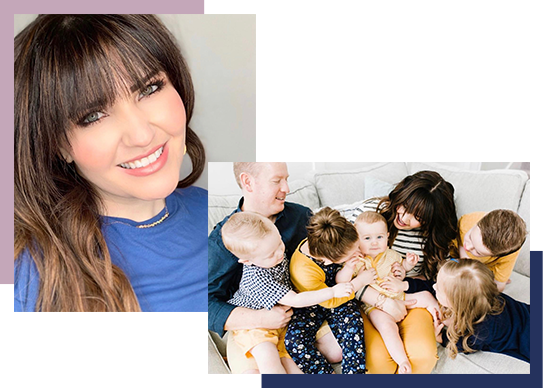 Hi! I'm Kelly!
And I am a practicing family law attorney, court certified mediator, business owner, mother to 5 of the greatest little humans, and a Maskcara Makeup Artist. I am living proof that having both brains AND beauty is an option for all women. I don't step into the mold; I shatter it! And you can too! I am on a personal mission to help encourage women to reach their full potential, find joy in the things that they love, embrace their "ANDS", and help them discover just how beautiful they truly are. Because whether you recognize it right now or not, you ARE beautiful. And powerful. And extraordinary. And loved. You are nothing short of amazing!

So welcome to my own little corner of the world! Here you will find all of my favorite things! From the world's greatest makeup line, to the most delectable, calorie-free desserts (or at least that's how they are in my head… delusional much?!), and everything in-between! If I am doing my job right, you should leave my site a little more inspired, a little happier, a little more knowledgeable, and a little hungrier. 😉 So get comfortable and take a look around. I am so glad you are here!

Oh, and did I mention I love to give away FREE things?! Just drop your email below, and you can get entered into my monthly drawing!

Subscribe to my newsletter
for all best stuff!
Latest and Greatest Posts