Let's face it; not all chocolate pie are created equal. I mean, chocolate pie is chocolate pie, and no one is going to balk at eating a piece. But there are definitely some chocolate pies that just reign supreme in taste, and I happen to have a recipe for one that meets that very bill.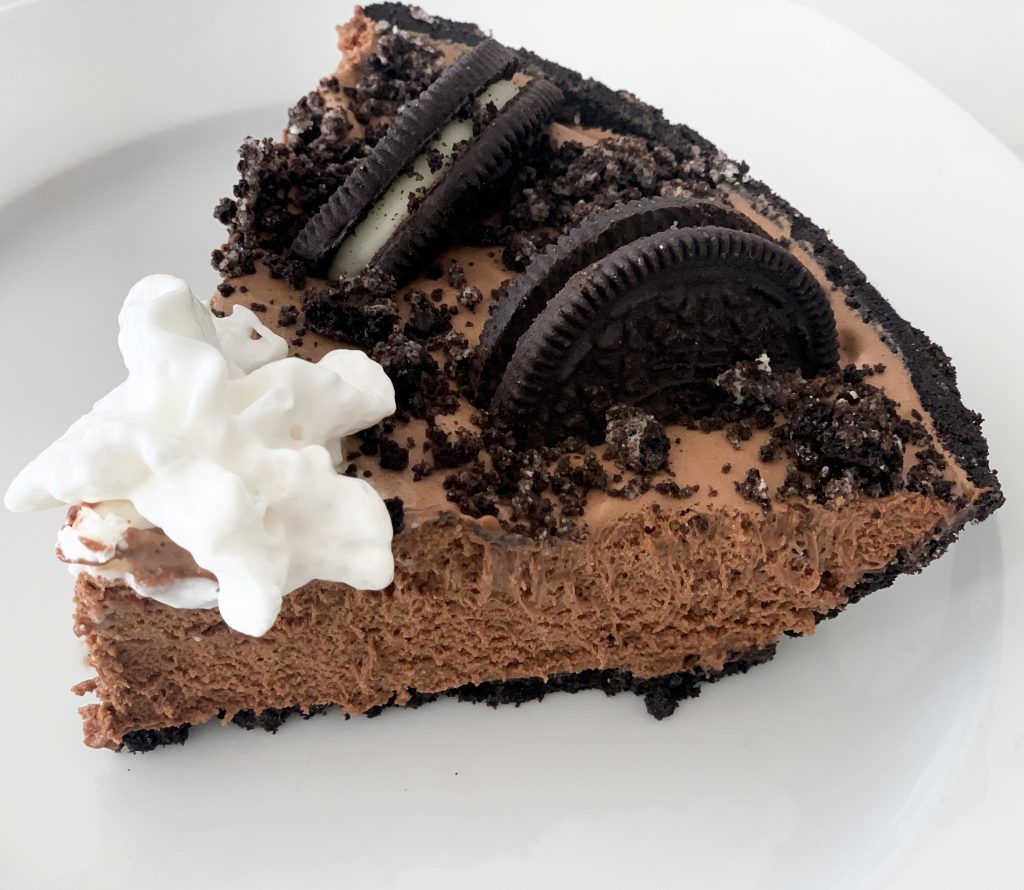 This is a recipe that I got from my mother-in-law. And while I love my husband and would have married him regardless of whether or not his mom had the best chocolate pie in the world, it definitely scored him some major brownie points… er, chocolate pie points… that made his proposal one that I could not refuse.
Now speaking of brownies, that actually happens to be what makes this chocolate pie so phenomenal. If you have ever licked the bowl of batter after making a pan of brownies, you know it is one of the most glorious batters there is. And this chocolate pie just so happens to taste just like brownie batter! Yep! You heard me right! Chocolate pie that tastes like brownie batter! Was a more heavenly combination ever made?!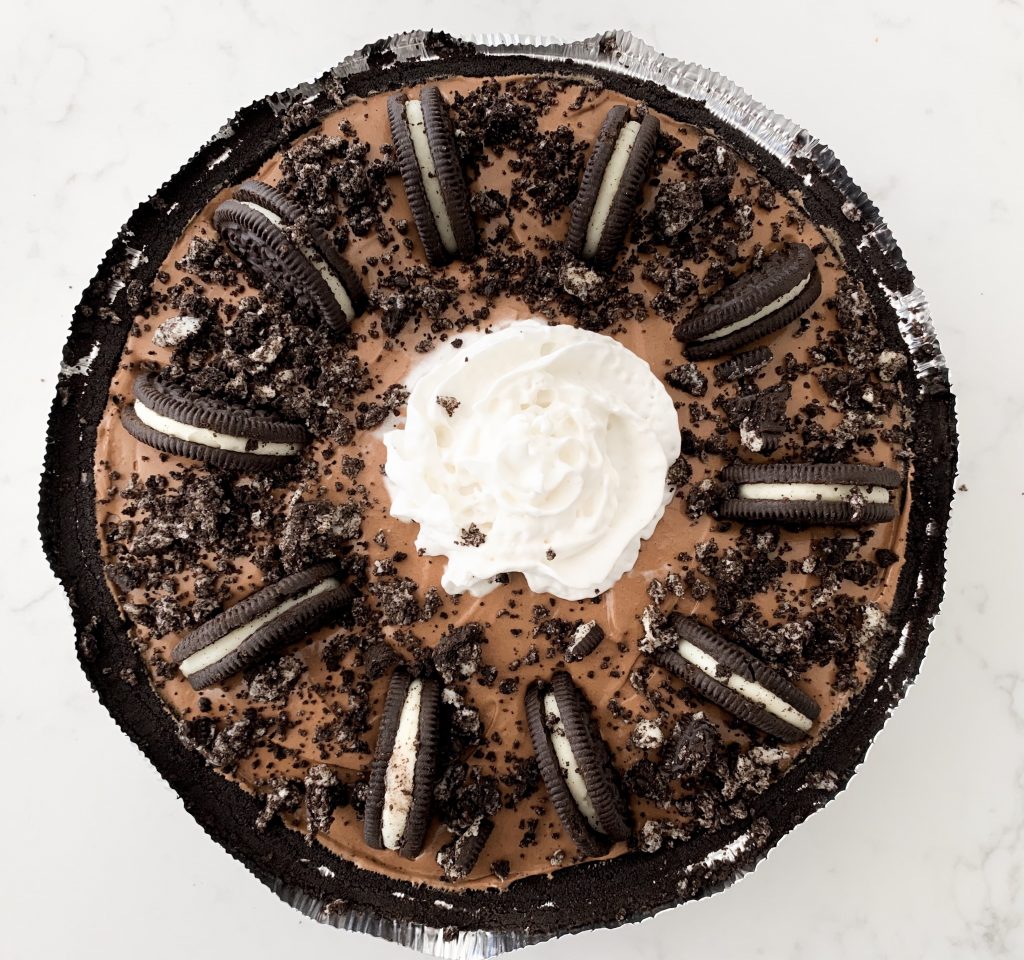 And the best part about this pie – besides the taste, obviously – is that it is sooooo easy to make! 5 simple ingredients, 17 minutes of your time (15 of which is just leaving your mixer on), and some freezer time to let it set up. Easy peasy! And bonus, you will be the most loved person at your Thanksgiving gathering and Holiday parties this year because of it!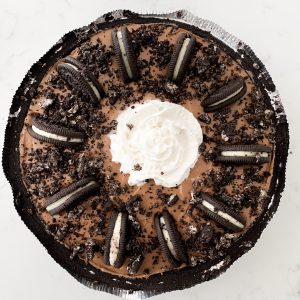 Chocolate Pie
Ingredients
3/4

cups of

real butter

(room temperature)

1 1/4

cups of

sugar

5

tbsp of

cocoa

1

tsp of

vanilla

3

eggs
Instructions
Beat butter and sugar together until smooth.

Add in cocoa and vanilla and beat together until fully incorporated.

Beat in the eggs, one at a time, and beat each egg for 5 minutes before adding the next egg.

Poor into crust and place in freezer for at least 3-4 hours or until it is solid enough to hold its form when cut.
I do have some vital tips to make sure this chocolate pie turns out perfectly every time!
Always be sure to use real butter. Not margarin, and most definitely not crisco. If you are planning on using a substitute, then don't even bother with this recipe, because it will alter the taste and texture that much!
Make sure that your butter is softened, not melted. And the ideal way to soften it is to leave it out at room temperature for a couple of hours before you plan on actually making the pie. If you soften it in the microwave, you risk getting hot spots and some parts melting slightly, and like I mentioned, we do not want the butter to melt. Melted butter will create a more grainy texture with your pie, instead of giving it a smooth consistency.
Beating each egg for 5 minutes a piece on a medium speed is also non-negotiable. Hopefully you have a mixer that you can turn on and walk away from, like a kitchen-aide. But if not, you will just have to hold your beater for 15 minutes as you beat each egg for 5 minutes a piece.
I personally like to use an oreo crust. I've tried other crusts with this chocolate pie, and frankly oreo just pairs so nicely with this chocolate! It also saves a ton of hassle because you can just use a pre-made crust this way. And trust me, no one is going to be complaining about a store-bought crust once they get a taste of this pie!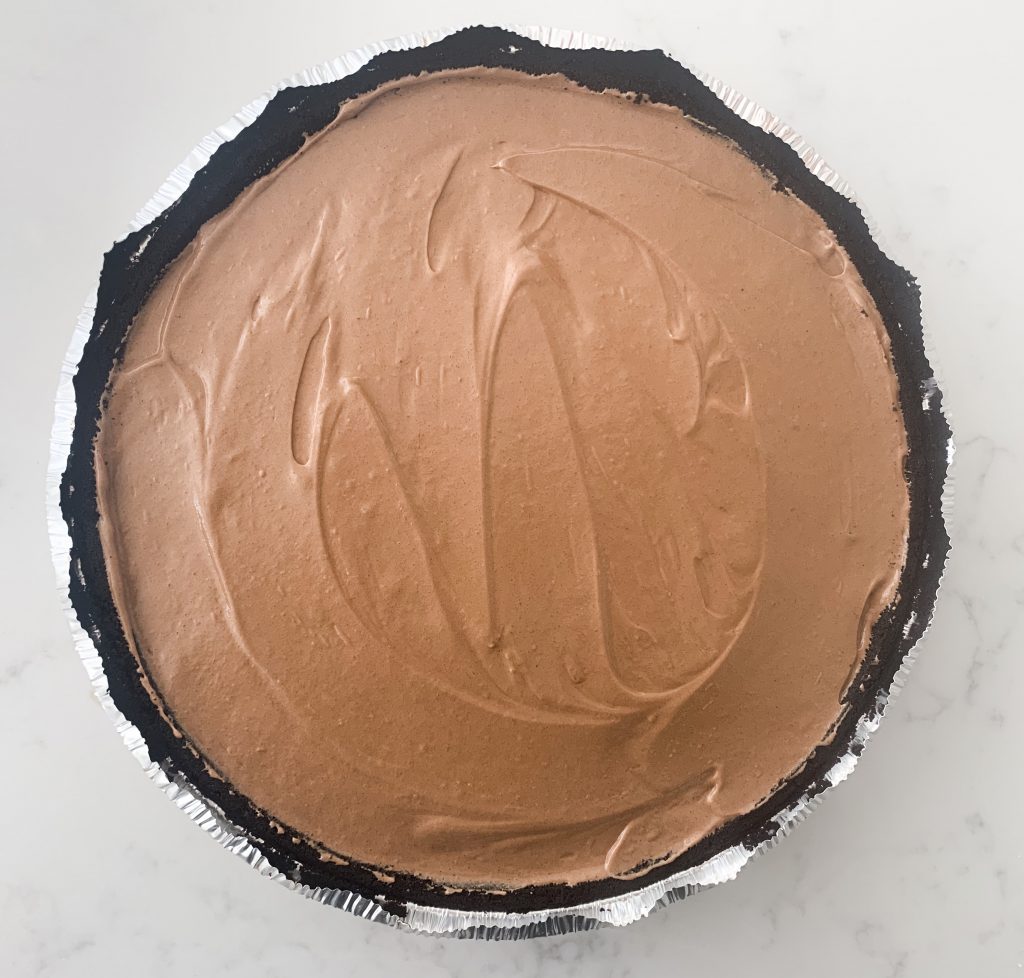 For those of you who aren't into baking and don't like to make a big fuss when it comes to "presentation", this pie will be your best friend. The taste speaks for itself, and with the limited ingredients, and a store bought oreo crust, you can keep your pie "baking" as simple as humanly possible.
So give this pie a try and let me know how it turns out! I love to hear when you try one of my favorite desserts!