As we transition from winter to spring you are probably looking for a way to refresh your makeup routine along with your wardrobe. That's why today I'm sharing all about the trendy spring makeup from Seint to help you feel fresh and ready for the new season.
Trendy Colors for Spring
This year, the spring makeup trends are all about color! Highlight your gorgeous eyes with vibrant, bold colors like Mi Hija eyeshadow. Or add a little pop of shimmer with Seint's Soul Mate eyeshadow. These beautiful shades will up your eyeshadow game and keep you trendy all season long.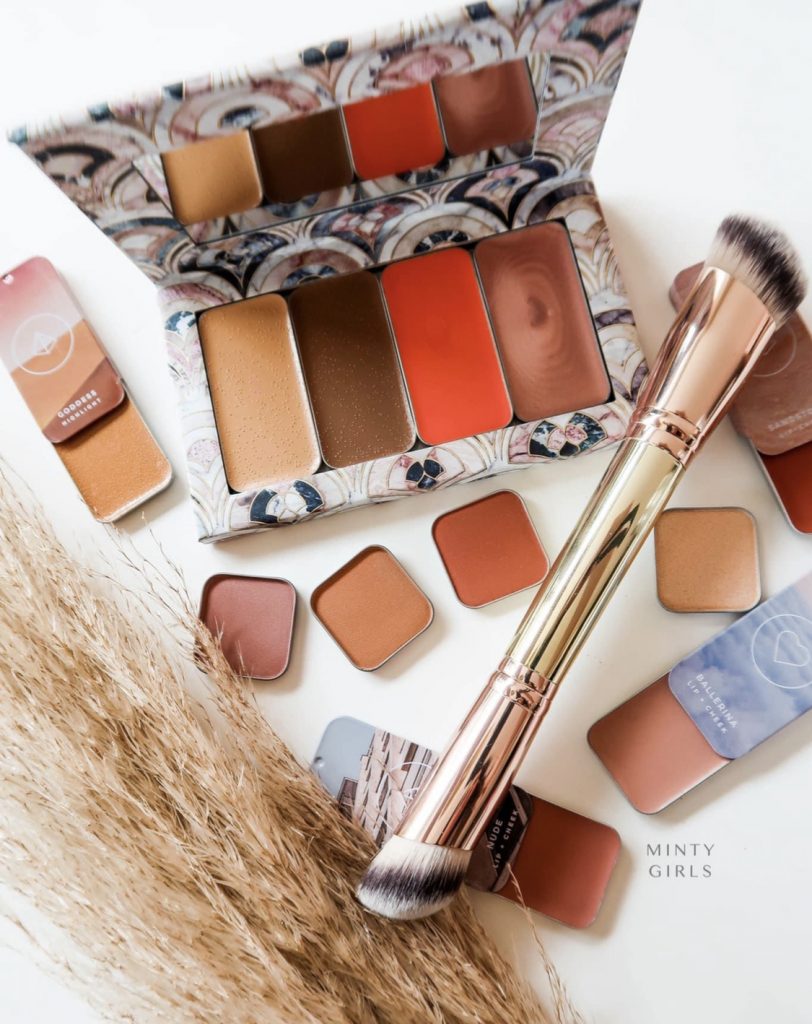 And if you want to take your spring makeup to a whole other level, try popping on a vibrant color like Dahila to the apples of your cheeks! This color can even double as a lip color to create a vibrant and cohesive look!
Seint Classic – Dewy Skin
This spring is all about the 'less is more' philosophy when it comes to makeup trends. And this is exactly what Seint is all about! By just using the basic Seint products, you will automatically have trendy makeup for spring. Seint's cream based IIID Foundation is flexible and can give you anything from a super sheer and natural coverage to a more full coverage look. Seint also just released a brand new line called Demi Colour that encompasses the whole 'skin is in' movement. So this spring, go with the less is more mantra, and let your own skin shine through with a more minimal approach to your foundation application.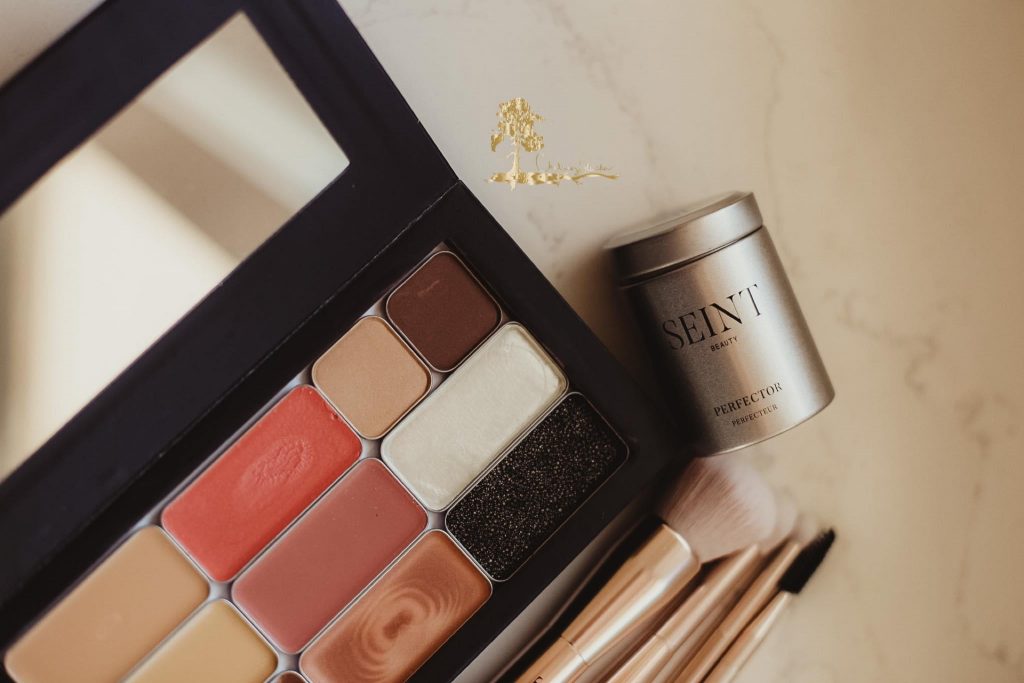 Another one of my favorite trends for spring comes with a fun little catch phrase- glow up or go home! Highlighting your cheekbones with a gorgeous and dewy cream illuminator will help show off all of your best features! Try Angel Illuminator for a subtle hint of pink to perfectly compliment your blush color.
The Perfect Spring Gift from Seint
Releasing in time for Mother's Day, Seint has two new bundles filled with the perfect spring goodies.
The Bouquet Bundle is a freshly gathered collection of 3 Lip+Cheek shades and a perfume-infused illuminator. It also comes with a palette and double-ended brush. This is a gorgeous bundle that includes bright, bold colors, vivid hues, and tools to help you get an easy and seamlessly blended look.
In addition to the Bouquet Bundle, Seint is also launching the Gemstone bundle. This includes a royally rich collection of some of my favorite jewel-inspired products. Like the Bouquet Bundle, it will include a Lip+Cheek color and an Illuminator, as well as 4 eyeshadows, a compact, and a brush. The Gemstone bundle will bring bold tones of jewel shades, a little shimmer to spice things up, and a beautiful compact to house it all in.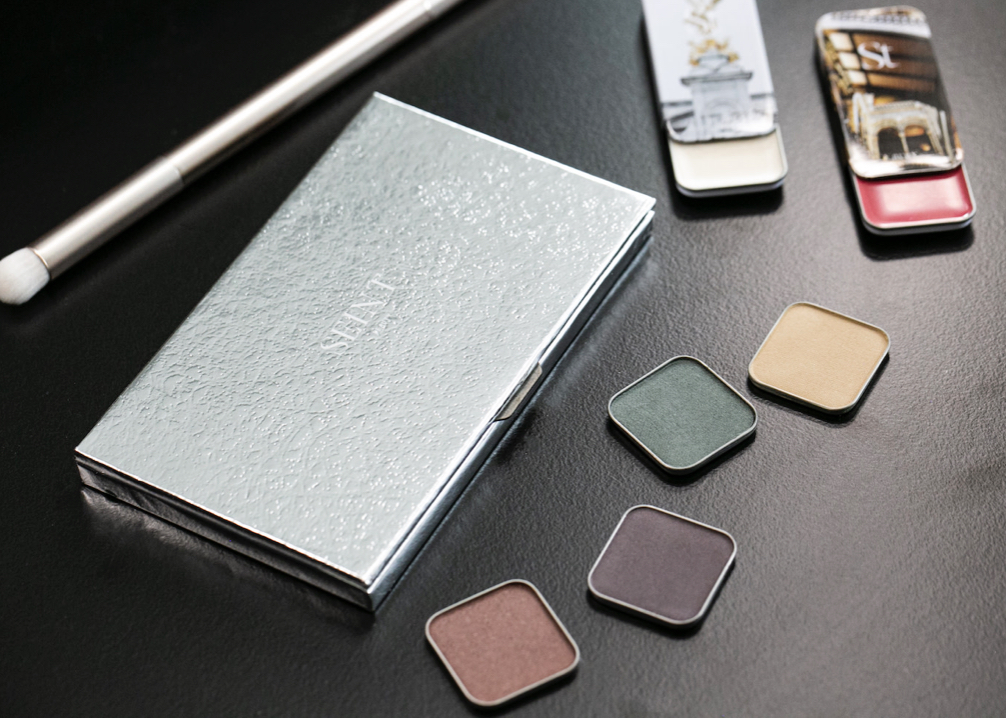 My Go-To Spring Makeup
Bella Cream Bronzer is the perfect addition to your spring (and summer!) makeup arsenal! Its rich, warm tones will give you a natural and effortless island glow. Just apply Bella Bronzer to your cheeks, forehead, nose, or any other area of your face that you want a little extra sun-kissed glow.

Seint makeup is the best makeup to achieve a trendy look for spring. Look for bold, vibrant colors (I would love to connect and provide a personalized color match!), and always keep in mind that less is more! Seint products aim to enhance your natural beauty, so you can feel confident and beautiful while still looking and feeling like yourself!