Have you ever looked at the time only to realize you have a Zoom call happening
sooner than you realized? Well don't stress! I'm here to share my favorite tips on how to
be camera ready in minutes. The key: Seint IIID Foundation! The simplicity and
convenience of having all your favorite Seint makeup products in a single compact will
save you time and get you camera ready with time to spare.
Seint's IIID Foundation was created as a way to give your face added depth and
dimension through a simple and fast paint-by-numbers contouring system. By
highlighting your best features, and giving your face a more dimensional appearance,
you will avoid a dull, flat face on camera every time! IIID Foundation will lift, sculpt,
define, accentuate, and enhance key areas to help you shine on screen!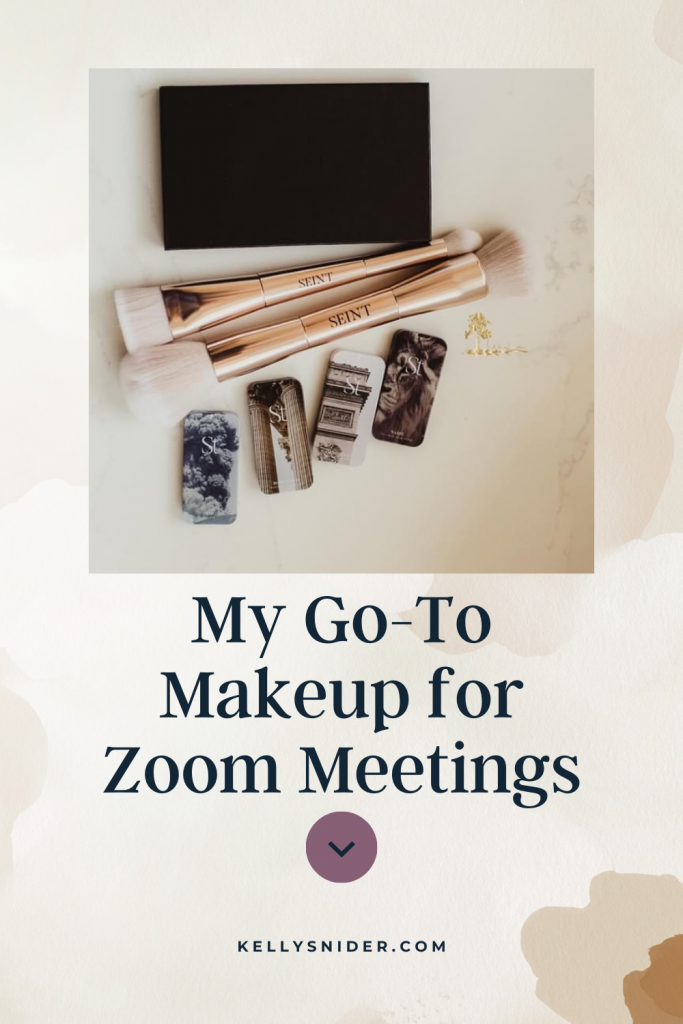 Start with Seint Makeup iiiD Foundation
One of the best things about Seint makeup is that it is cream based. Cream makeup is
the ideal makeup to use on camera. It goes on like a second skin, and moves with your
face, instead of settling in fine lines or wrinkles. And the camera loves it! The creamy,
flawless finish created by Seint IIID Foundation creates an almost airbrushed
appearance that allows you to put your best face forward on every Zoom call.

Seint Foundation is also built to last. There is no need to worry about the length of
your zoom call. When you apply your favorite Seint products, you can feel confident that
it will stay put. You will not need to worry about it moving from where you've applied it.
The best Seint colors for your call

Now, when it comes to choosing makeup for a zoom call, always opt for a slightly darker
color palette than you otherwise might. Going a little more bold with your colors will
allow the camera to pick up on your very best features!

For blush, choose a color that is more vibrant than what you might normally wear, and
be more liberal in the application. This will give your face a flush that looks very natural
on camera! Some of my favorite bold blush colors are Ruby, Baby Watermelon, and
Sandstone.

The same goes for lip color. Avoid the nude lip trend and go for a color that will wake up
your face and highlight your mouth.

Let's not forget about the eyes! Keep your eyeshadow nice and soft to help your eyes
pop on camera. And don't be afraid of a little shimmer. Seint eyeshadow is the best for your Zoom calls because the extra glow will help catch the light and make you look refreshed and awake on camera! Bright Eyes and Blondie are some of my favorites for that! Also, add a few extra layers of mascara to your lashes. This will add extra length and volume and help open and accentuate your eyes even more.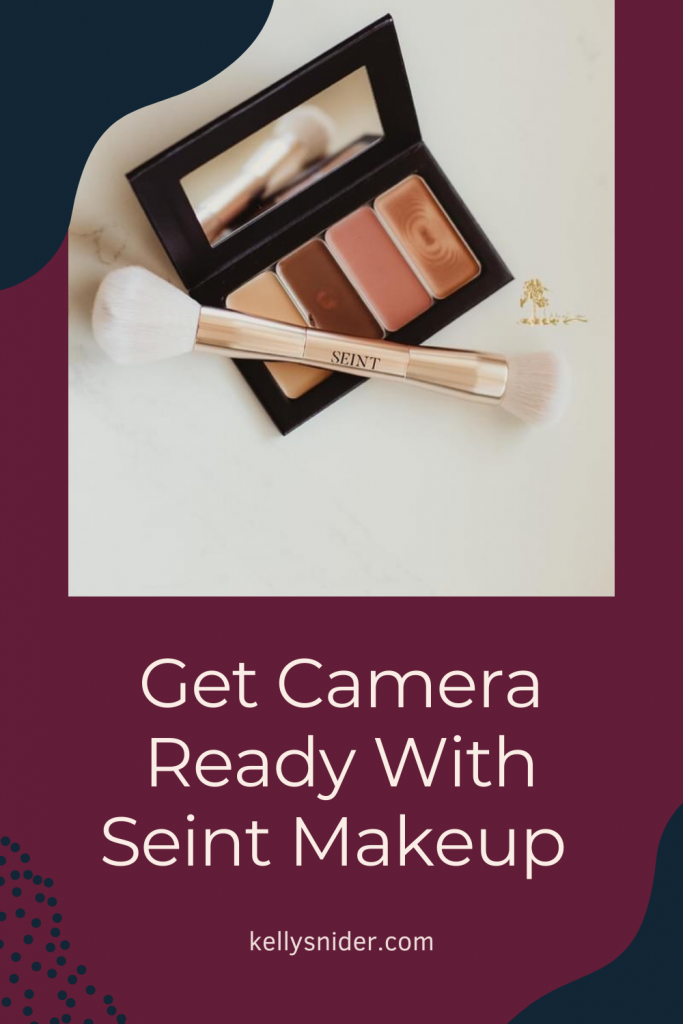 While brows are always important, they are even more so when prepping for a Zoom
call. Make sure to fill your eyebrows in for an instant eye lift. Having a strong, full
eyebrow will frame your eyes, and even give off a more confident vibe. If you're into the new fluffy brow trend, be sure to grab Seint's Brow Wax and Line Brush. This killer combination will give you the most enviable brows!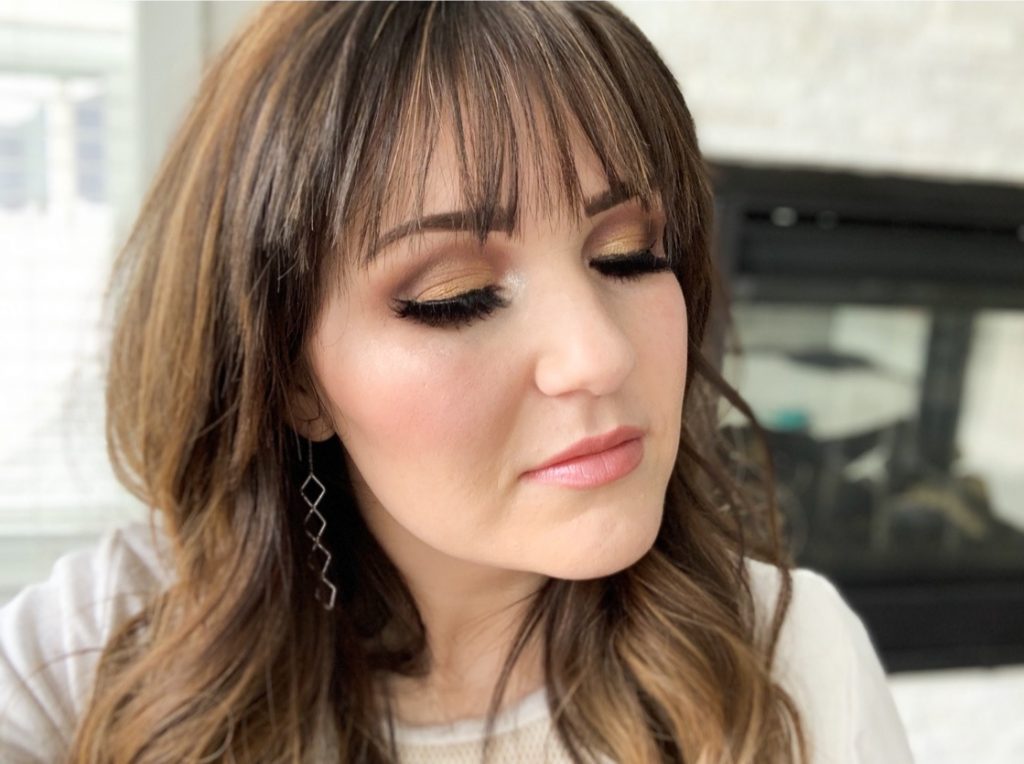 As a seasoned Seint Makeup Artist, I am happy to help you in your search for the perfect IIID foundation match. Take my quiz to figure out your perfect color match, or send me a message and I'll help you figure out where to start!

Technical Tips

There are also a few technical tips to make sure all the hard work you've put into your
makeup routine pays off. First of all, when planning the best makeup for your Zoom call,
make sure the colors of your outfit aren't competing with your face. Stick to neutral
colors. But be conscious of making sure the neutral tones don't make you blend into
your background when you are on camera.

Next, make sure you are intentional about your lighting. Lighting is always essential
when it comes to being on camera. Try to find a place with natural lighting for your
Zoom call. Positioning yourself in front a large window with indirect sunlight is always
best. And make sure you are facing the window, instead of sitting with your back to it.
Having the backlight from a window behind you will create distractions and unwanted
shadows on camera. In contrast, if you sit facing a well-lit window, the natural lighting
will allow your IIID Foundation to really shine through!

Finally, looking your best on camera is all about the angles! So set your laptop or
camera at eye level or just above eye level for the perfect angle- after all, no one loves
looking like they have a double chin! Also be sure to tidy the space behind you to keep
the focus on your beautiful face and not the mess in the background.

So skip the filter and reach for your Seint makeup- it is the absolute best and will make you look and feel amazing on your next Zoom call! Let's get your perfect color match started today!