Summer is almost here, and I am reminiscing on the dreamy week I spent in Cabo last fall. As an artist with Seint, I qualified for an amazing trip with some even more amazing women! We spent our days taking naps on the balcony of our hotel, getting massages, and walking along the beach (and taking lots of photos!) at sunset. I tend to have three beach makeup looks, from super minimal, to every product in my palette, and a little in-between. Today I'm going to share my tips for easy beach makeup that lasts all day.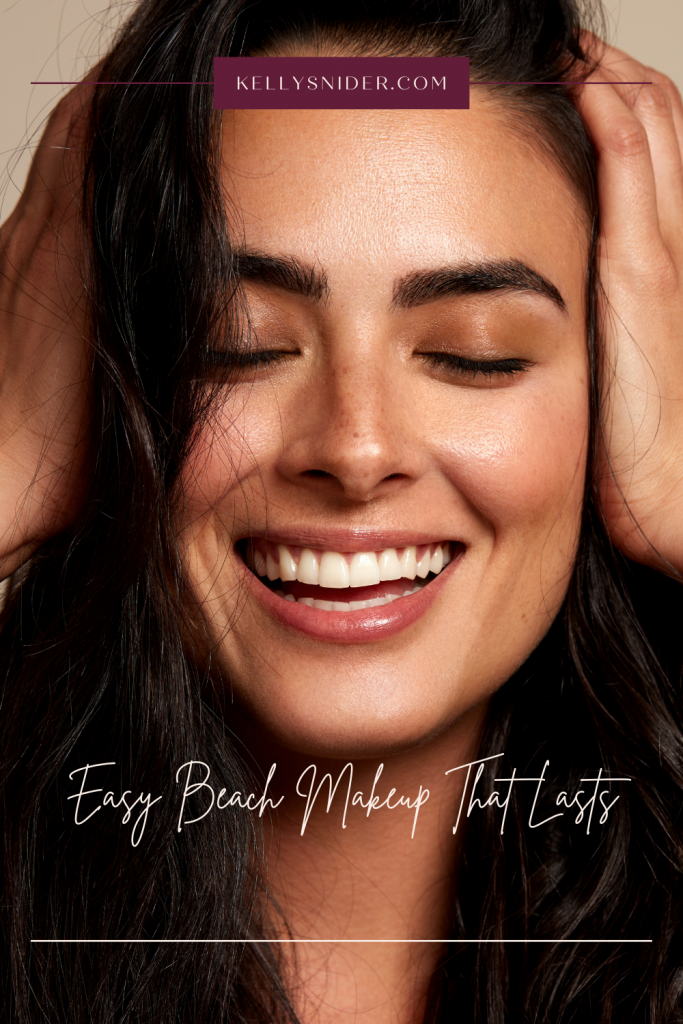 Minimal Beach Makeup Look that Lasts All Day
If your goal is to wear as little makeup as possible at the beach, the most important tip I can give is to be sure you are taking good care of your skin! I highly recommend Seint's Skincare line with cleanser, toner, and hydrating creme. A good skincare routine will help keep your skin looking smooth and beautiful all summer long.
Sunscreen should also be included in your beach skin care routine, and it should be applied when your skin is freshly cleansed. I always recommend investing in a good quality sunscreen that will protect your skin. Be sure to read the label! Many sunscreens only protect against UVB (burning) rays, but you want to find one that also guards against UVA (aging). Look for a sunscreen that uses the phrase 'broad spectrum' and is SPF 30 or higher. I recommend Supergoop's Unseen Sunscreen. This product is invisible, weightless, and scentless, making it the perfect sunscreen for your face! And as an added bonus, it doubles as a primer for your makeup!
Now that you've taken good care of your skin and invested in a quality sunscreen, it's time to add a little bit of color to your face with one of our Lip + Cheek shades. One of my favorites is appropriately named Summer Love! It's the perfect pop of soft pink, with a hint of dewiness. You can use your fingers to apply just a little to your lips and cheeks. Seint's products are highly pigmented, so you can get the color you want with minimal product! This is key to creating a beach makeup look that lasts all day. My last step is to throw on a few swipes of my favorite tubing mascara, and I am good to go!
In -Between Beach Makeup Tutorial
Maybe you love all the tips mentioned above, but still want a little more coverage and color. An in-between beach makeup look could include applying:
Your Highlight shade to color correct any blemishes you might have or brighten dark circles under your eyes. You can even mix in a little bit of your highlight shade with your moisturizer and sunscreen, and create your own BB cream for a super light coverage.
A little hint of Bella Bronzer on the areas of your face that the sun will hit first.
And a touch of Illuminator. It's perfect for catching the summer light, and it will give you a shimmery, mermaid -like finlookish. that's perfect for a day at the beach!
If you're unsure which products to invest in, let's connect and color match you to the perfect shades!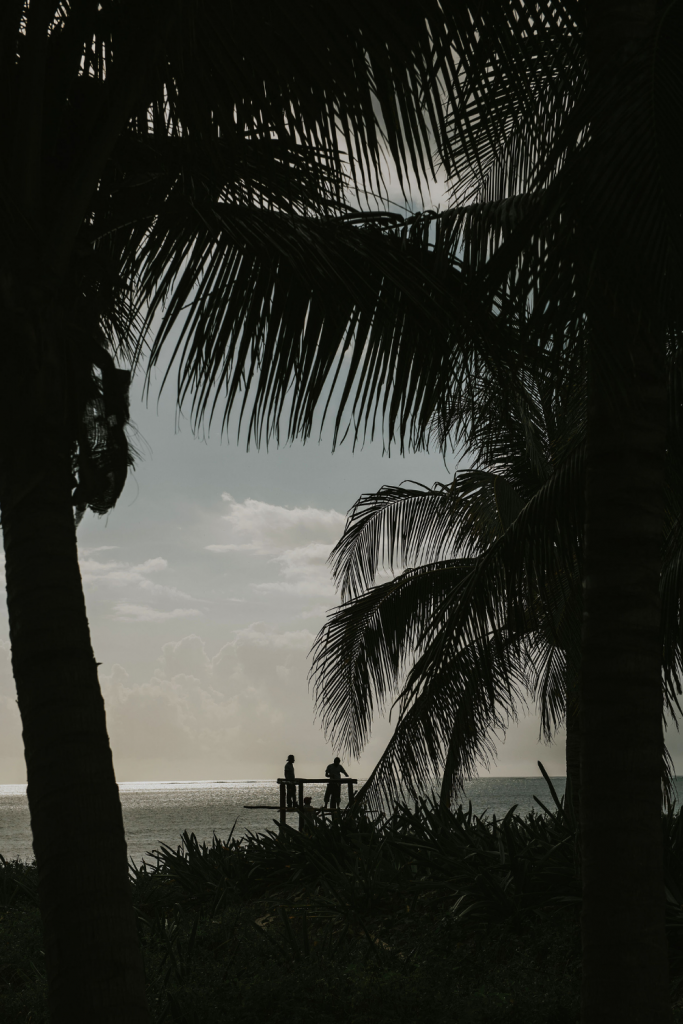 Full-blown Beach Makeup Look that Lasts All Day
If you want a full face of makeup at the beach, the great thing about Seint is that everything you want will be tucked neatly into your palette! No need to carry around extra bottles or tins of makeup. You can just slip your compact inside your beach bag, and be on your way! And because the iiiD Foundation is cream based, your beach look will stay in place. Start with your main Highlight shade to even out your skin tone, and then take a lighter Highlight and go under your eyes and down the center of your nose. Take the Lip + Cheek to your cheekbones and across your lips, and add a little Eyeshadow. And don't forget to add in a little Contour to define your cheekbones!
Set and Play All Day
Of course when we are at the beach we want to feel carefree. So let me tell you the final 'secret' ingredient for easy beach makeup that will last all day. The trick to ensuring your beach makeup lasts all day is using a great Setting Spray! Finish off any of the beach makeup looks we talked about in this post with setting spray to keep your makeup feeling and looking beautiful all day long! You can even use setting spray as a primer before your makeup application, which I definitely recommend if you have oily skin.

Summer is a time for relaxation, enjoying fun adventures with family, and hopefully sneaking in a few beach days! Even if you don't live near a beach, you can still achieve a natural, sunkissed look this summer with a few simple products. Tag me on Instagram with your easy beach makeup looks and tell me what vacations you are taking this summer!