I get a lot of questions about skin issues, particularly about oily skin and how to troubleshoot it when using a cream foundation. No matter how many times I get asked, however, my answer is always the same. Seint has the best makeup products for oily skin! Let me share with you why that is.
How to Properly Care for Oily Skin with Seint products
My first recommendation when someone tells me they have oily skin is to ensure they are caring for their skin properly. A proper skin care routine includes moisturizing daily. This might feel counterintuitive, but it is actually a crucial element to dealing with your oily skin. Moisturizing your skin daily will give your face the proper moisture that it needs. And once your body recognizes that it is getting what it is asking for, the oil production will slow down and start to moderate itself. Seint has an amazing moisturizer that is the perfect first step to investing in your skin care.
Having a cream based product will not replace having a good skincare regime in place.
The Seint skincare line is effective for all skin types. Seint's skincare uses lactic acid at the base of all their products. Lactic acid dissolves the bonds that hold the dead skin cells together. Lactic acid will gently remove all dead skin cells, making it so that all of your new/plump/tight skin cells are at the forefront.
Use a good skincare line daily to give you regular cell turnover so that you have the newest skin cells on your face. So address your skin issues first if you want to get the most out of your makeup. That's why Seint is an amazing product line, because it has the best makeup products for oily skin!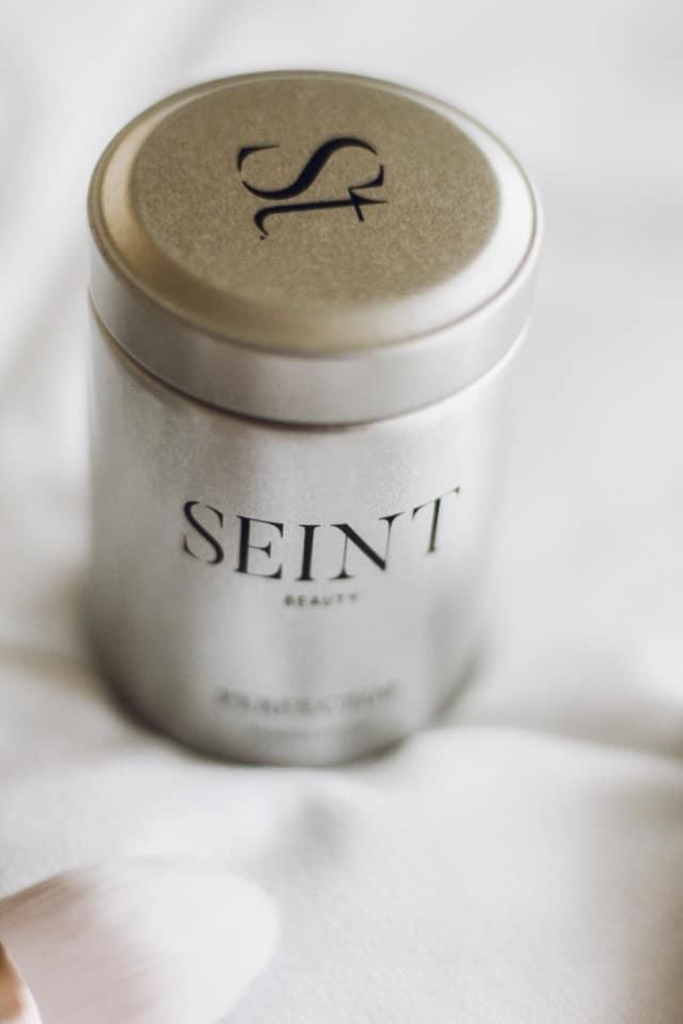 How Primer Helps Oily Skin
Use Primer to help prep the skin for makeup application. Using a primer will help give your skin some extra help. Seint makeup is the best makeup for oily skin, and by using a primer, you can give your skin some extra grip on your makeup. A good primer will help reduce oil production and keep your makeup in place all day. Be sure that you use a water-based primer, as anything silicone-based will disrupt the design of the cream based makeup. Seint has an amazing Setting Spray that can double as your primer!
Ceams go on like a second skin and move with your face. Including primer in your makeup routine will help your makeup stay intact. It won't settle or crack, and will look more natural and soft. Adding primer will also help prevent that caked on look we all try and avoid!
Cream Based Makeup for All Skin Types
Trust me when I say that switching from traditional foundation to cream based makeup is a game changer. Seint's cream based makeup is extremely hydrating for your skin. But don't let that scare you away if you have oily skin! Like I mentioned above, oily skin is typically the result of your body thinking your skin isn't hydrated enough. So your body will try and compensate for this by producing an excess of oils.
Seint's iiiD foundation is made up of a series of cream based products. Most people have traditionally used liquid or powder foundations. If you do have any experience with cream makeup, it was most likely a blush or a trendy eye shadow. The amazing thing about cream based products is that they are highly pigmented. No need to apply a lot of makeup to achieve nice, even coverage. Cream products are perfect for oily skin because the cream helps your skin retain moisture. This means your skin won't dry out like with powder and liquid foundations. Your body will not be triggered to create more oils to compensate.
Use Setting Powder or Spray Products for Oily Skin
If your oily skin prevents your makeup from lasting all day, try using a good setting spray! Setting Spray is like hairspray for the face (without the sticky aftermath!). Seint Setting Spray will help keep your makeup in place all day!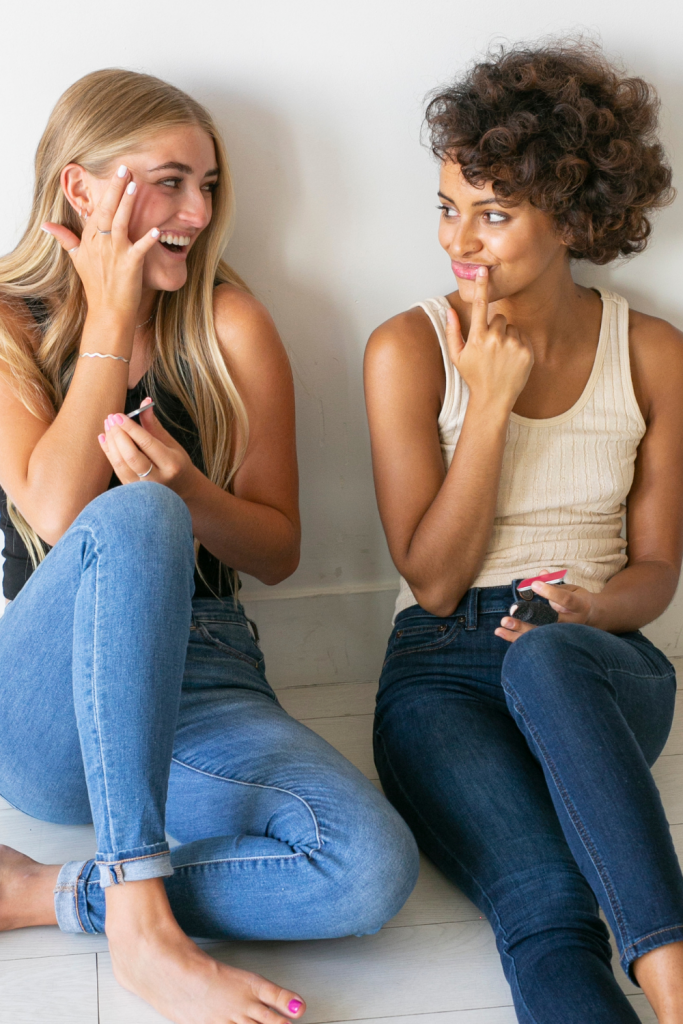 However, if you still find you get some mid-day shine, or if you just prefer a more matte look, you can always switch the setting spray with a setting powder — or better yet, use both! Seint has a great Vanilla Dust Setting Powder. It is so convenient because this super fine powder can pop right in your Seint makeup palette alongside the rest of your makeup. Of course you can use another powder with this makeup, but be sure to use a fine, translucent powder. Make sure it doesn't have a hue to it, because you don't want to mess with the color of your foundation.
The Best Approach for Oily Skin: Less is More
Less will always be more when it comes to working with a cream based makeup! Seint is the best makeup for oily skin because you don't have to use as many products as you would with traditional foundations due to its cream base. Cream makeup is highly pigmented, and so it provides a lot more coverage with less product than a liquid or powder foundation does. With oily skin, you want to avoid clogging your pores with too many layers of makeup, and Seint's single later foundation is just the trick!

If having oily skin has prevented you from trying Seint's cream makeup in the past, don't let it stop you any longer! Let's get you color matched today! Seint has the best makeup products for oily skin. You will be amazed at just how incredible this line of makeup is, and your oily skin will thank you!