Have you tried the latest trend in makeup? Heavy foundation is out and skinimalism is in! Seint Beauty is leading the way with its Demi Colour makeup line. Demi Colour works with your skin to enhance your best features and natural beauty while covering any imperfections (distractions) you may want to hide. I've already gone over Demi's offerings for light skin. So in this post, I'll be covering Demi Colour for medium skin tones.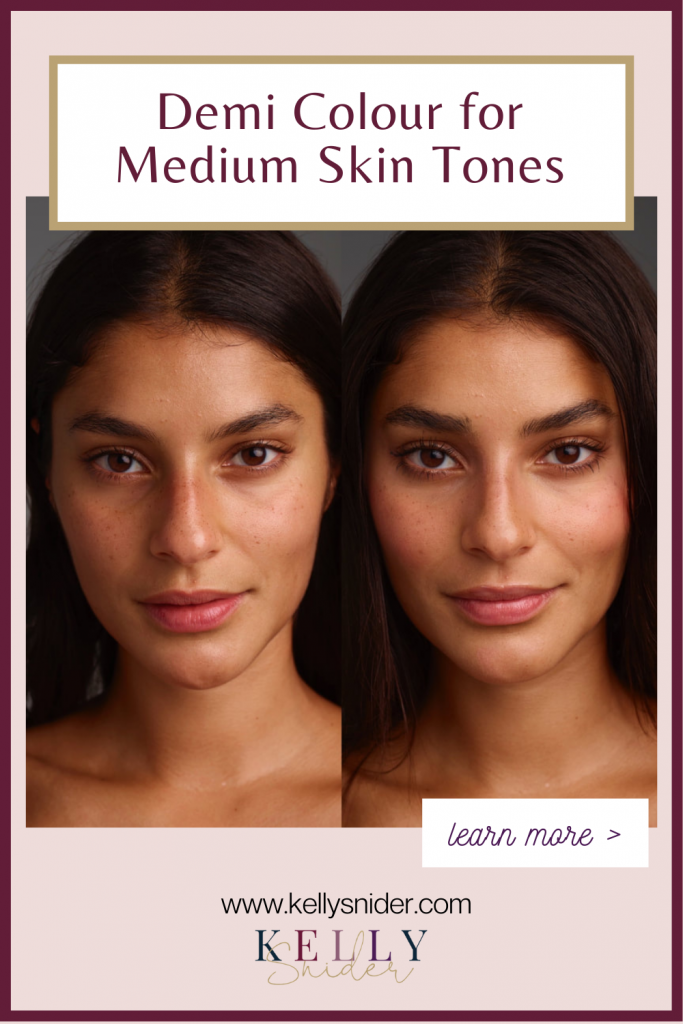 What is Demi Colour?
In case you need a refresher, Demi Colour by Seint Beauty is a revolutionary approach to makeup and makeup application. As I stated above, Demi Colour works with your natural beauty by using color science to bring out your best features. With Demi Colour's method of makeup application, you can brighten, sculpt, and filter your complexion easily while still maintaining your natural glow.
Demi Colour works with your skin's natural shade differences to highlight your natural beauty. It does this through color science and using the color wheel to neutralize imperfections. As a result of this your skin will be left looking radiant, natural, and luminescent.
How does Demi Colour for Medium Skin work?
Demi Colour for Medium Skin works by filtering out your skin distractions. These may include melasma, dark undereye circles, blemishes, sun damage, etc. Once you've narrowed in on the specific distractions you want to neutralize, you will need to determine what the "excess color" of the distractions is. Then, you will use the color wheel to select a complementary color from your Demi Colour for Medium Skin palette. Once your distraction is filtered, your natural beauty will shine through once again!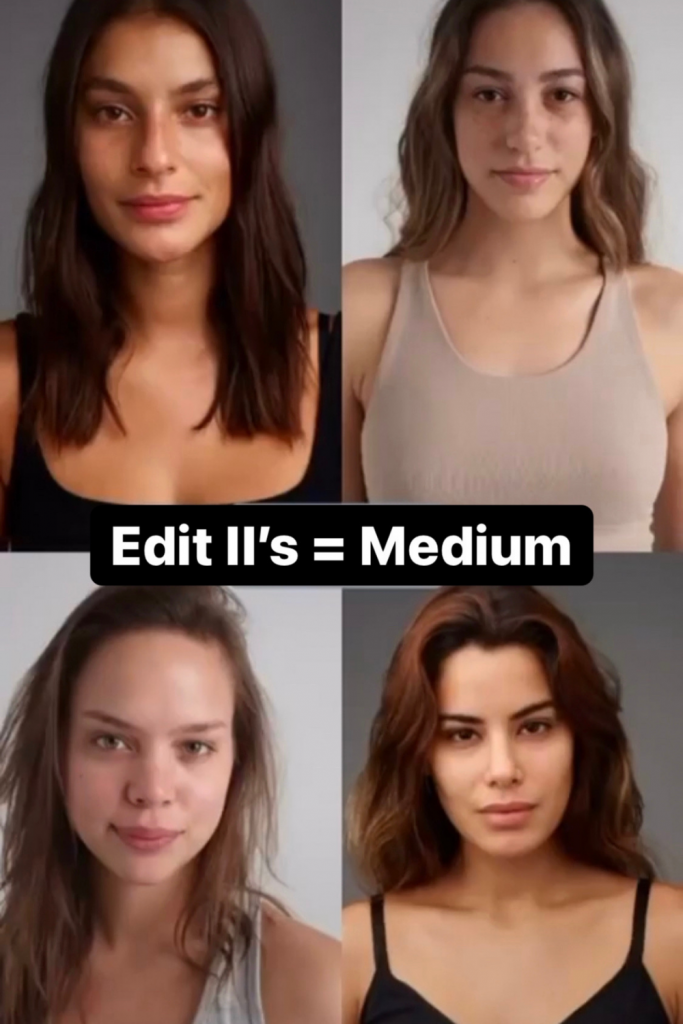 Color Codes for Demi Colours
Demi Colour uses a color code for each of the shades that are offered. Since Demi Colour uses the color wheel to filter out distractions on your skin, the shades use corresponding letters for each shade group.
R= Red
O= Orange
Y= Yellow
G= Green
B= Blue
V= Violet
If you see 2 colors together, that shade contains both of those colors. For instance, OR is a shade that contains both Orange and Red.
Beyond the letter codes, Demi Colour also utilizes numbers to define the saturation of each color shade. These numbers go from 1 to 7 with 1 being the least saturated and 7 being the most. 1 color shades brighten the skin and 3-7's build color while also filtering distractions. I love to use these shades to add a natural flush to my cheeks.
There are also neutral shades included in each Demi Colour collection for Medium Skin Tones. So shades that start with N are neutral. They have + and – on the tins that will indicate how much pigment is included. These shades are used for sculpting your face.
What Colors and Shades are good for Medium Skin Tones?
If you are feeling overwhelmed with trying to figure out what shades you need for your skin tone, Seint has made it easy for you! I am specifically certified as a Demi Colour Artist and I will help you navigate this new world of skinimalism. Also, Seint Beauty has curated collections of shades that specifically work well on medium skin tones.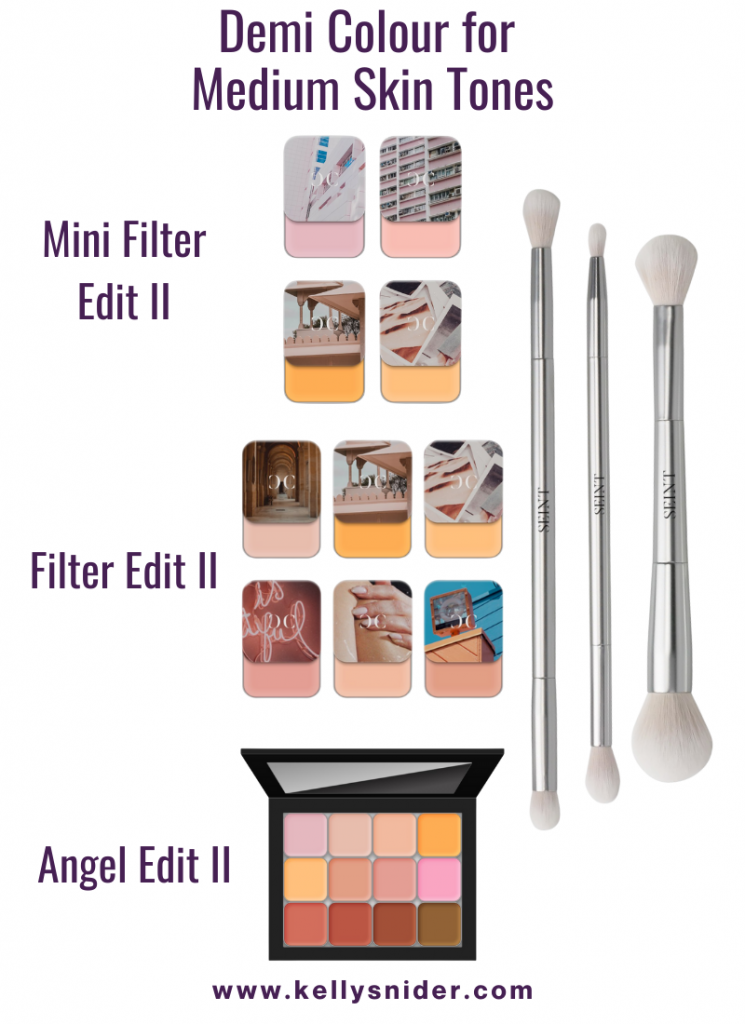 Demi Colour for Medium Skin: Angel Edit II
The largest and most comprehensive collection for medium skin tones is the Angel Edit II. In the Angel Edit II, you will find 12 shades of Demi Colour. These shades have a medium amount of saturation. This corresponds to your medium skin tone. So if you are serious about utilizing Demi Colour, I always recommend investing in the Angel Edit. This is because you can apply a full face of makeup with the shades that are included in this collection.
Demi Colour for Medium Skin: Filter Edit II
The Filter Edit II is the next largest Demi Colour collection. In this collection, you will find 6 shades of Demi Colour. These shades are perfect for filtering the excess colors that are usually found under your eyes and in melasma or sunspots on your skin. The 6 shades in the Filter Edit II are used for brightening and perfecting your skin. This preserves your natural texture and beauty.
Demi Colour for Medium Skin: Mini Filter Edit II
The smallest collection of Demi Colour for medium skin tones is the Mini Filter Edit II. With just 4 shades, this collection is great for anyone who wants to target specific skin distractions. So if you are unsure about how much you will utilize Demi Colour, this is a great collection to start with. However, I always recommend adding a few single tins of sculpting shades and brightening shades if you choose to go with the Mini Filter Edit II. By adding these shades you'll get more versatility while you are trying out this revolutionary approach to makeup!
Beyond the Demi Colour for Medium Skin Tones collections, there are specific brushes that are used for the application of this cream-based makeup. For more on the brushes I recommend for applying Demi Colour, check out this post.
Demi Colour for Medium Skin Tones
Now that I've gone over all of the options for medium skin tones that Demi Colour offers, there's only one thing left for you to do! You can find everything you need to get started with Demi Colour for medium skin tones here.
Not quite ready to purchase and want some help? I'm happy to walk you through the process and teach you how to apply your new Demi Colour makeup. Contact me here and I will be in touch! For more tips and tricks be sure to follow me on Instagram @thecontouredlawyer.