One of the things I love about makeup is how it can work as a magic tool to help us feel more confident. We can use the power of makeup to draw attention away from the things we don't love and instead accentuate our very best features. I love contouring for this very purpose. Add a little contour under the cheekbones, and they become chiseled. Define your jawline with contour, and your unique face shape becomes enhanced. You can even make unwanted features like double chins disappear. With this in mind, I am going to share 3 tips to disguise a double chin.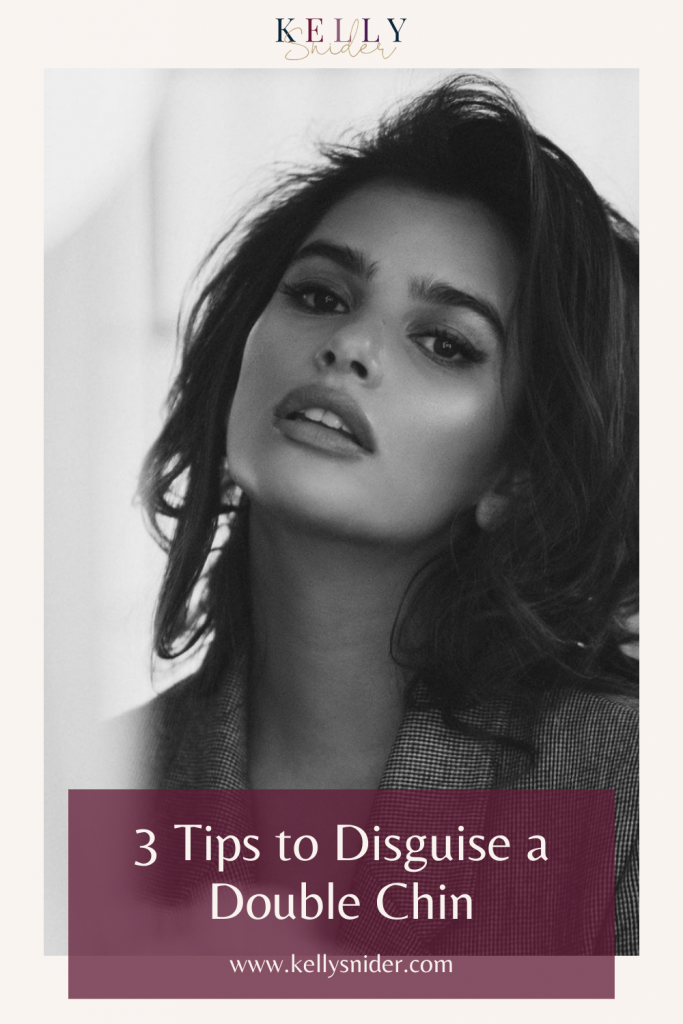 Contouring Basics
Contouring is a popular technique used to mimic the natural shadows of your face. Contour is placed on the areas of your face where shadows normally fall. This helps to give depth and dimension to your face, which is needed after applying foundation (since Foundation is one dimensional). The deep, ashy tones of contour help reduce the appearance of the areas where it is placed. This leaves behind a more sculpted and chiseled look.
Seint Contour is a cream-based product that is super easy to work with. It helps enhance your natural features and it blends like a dream. With contour, you can add back shape and definition to your face without unnecessary layers of makeup or creating that "caked on" appearance. Seint's cream-based Contour also moves with the skin (unlike powders and liquids) and gives more of a natural appearance. So, when using Seint Contour to disguise a double chin, no one will ever know there is any kind of make-up magic involved. All they will see is how beautiful you look.
Alright, are you ready to use contouring to disguise a double chin? Let's dive in!
Easily Disguise a Double Chin With Seint
To disguise a double chin, you will need the right supplies to start:
A basic Contour fact is that dark recedes, so we are going to start with your Contour color to pull the appearance of a double chin backward, away from the eye. By using your Contour to create a shadow under the chin, your double chin will instantly disappear!
3 Tips to Disguise a Double Chin
Step 1- Use Contour to Sculpt Your Jaw
First, apply Contour to your jawline with your Detail Brush. Using the larger end of the Seint Detail Brush, you will paint a line starting at the farthest point of your jawline (under your ear) and continue the line forward to your chin. Repeat this process on both sides of your jawline.
Once you have blended your Contour using your Blush/Bronzer Brush, grab your favorite Highlight. It is common for women to wear a Highlight shade that is too light for their skin tone. This is a problem because wearing a shade that is too light can actually emphasize textures on your skin like pores, fine lines, and wrinkles – the very things we are trying to hide! I have color matched tens of thousands of women to their perfect Seint shades, and I can assist you in finding the right shades for you too! All you need to do is click HERE and I can help you find your perfect match.
Once you have the right highlight shade selected, you will apply your Highlight with the Blush/Bronzer Brush. Press the Highlight up next to the Contour and stipple the highlight directly above Contour was placed. Then, in circular motions, blend your Highlight with your Blush/Bronzer Brush to give a smooth seamless look.
Step 2- Create a Triangle Under Your Chin with Contour
Because dark recedes, you will continue to trick the eyes by drawing attention away from your double chin by also applying Contour directly under your chin and down towards your neck. With your Contour, start by using the small end of your Detail Brush. You will then draw a V under the chin. To do this, start underneath your chin, and draw a line beginning at the outermost edge of your chin. You will then pull it back towards your neck at an angle. Be sure to do this on both sides and have each line meet in the middle of the neck creating a deep V shape directly beneath the chin.
Once you have drawn each side of the triangle, add Contour under the chin to "fill in" the V, thus creating a triangle. Of course, you won't want to leave visible lines, so grab your Blush/Bronzer Brush to smooth and blur the edges. As you smooth the Contour, this curated shadow will pull eyes away from the chin, ultimately making your double chin disappear before your eyes.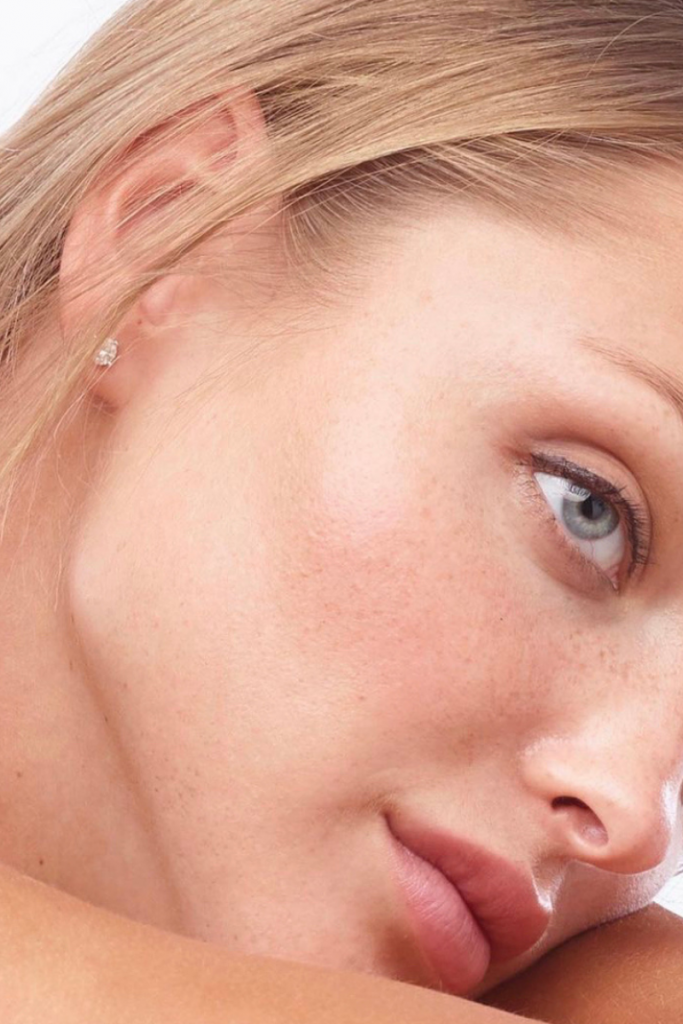 Step 3- Distract From the Chin By Enhancing Other Features
Lastly, the goal is to draw attention to the upper half of the face and away from the chin. Begin at the top of your face by enhancing your eyes. One way to do this is by creating a strong brow line. I love using Brow Wax to create a natural face-framing brow. Brow wax has serious staying power and a natural finish. To really make your brows pop, use Illuminator along the brow bone for some shimmer and emphasis.
After locking in your brows, it is time for some Eyeshadow. Making your eyes stand out will really bring the focus up and away from the chin. Some of my go-to colors are Angel's Landing and Gold Digger. They have just the right amount of shimmer, and will make every eye color pop! You can also pick eyeshadows according to your eye color. I have a series of blog posts about what shades I recommend for different eye colors. Interested in helping your eyes pop? You can find them here: Hazel eyes, Brown Eyes, Blue Eyes, Green Eyes.
Also, we cannot forget your lips and cheeks. When distracting from the chin I would suggest a bold, but glossy, lip color. Two of my favorite glossy bold colors are Black Cherry and Royal. They are both highly pigmented and warm the complexion. You can also layer different colors to create a uniquely bold and glossy look.
3 Tips to Disguise a Double Chin With Seint
And there you have it! Thanks to the magic of strategic makeup placement and contouring, you can easily disguise a double chin with Seint. If you would like to see how I use Contour in other ways, follow me on Instagram @thecontouredlawyer and subscribe to my YouTube Channel.