Have you ever wondered about the Seint Artist Program? Or how much money you could make if you became a Seint Artist? I have been a Seint Artist since 2017, and I have learned a lot through my experiences. I have learned how to be a successful artist personally, and I have also been able to find success as a team leader with Seint Beauty. A commonly asked question is if it's difficult to make money with the direct selling model through Seint Beauty. Because of this, I am here to answer the question: How much money can you really make as a Seint Artist?
How Much Money Can You Really Make as a Seint Artist?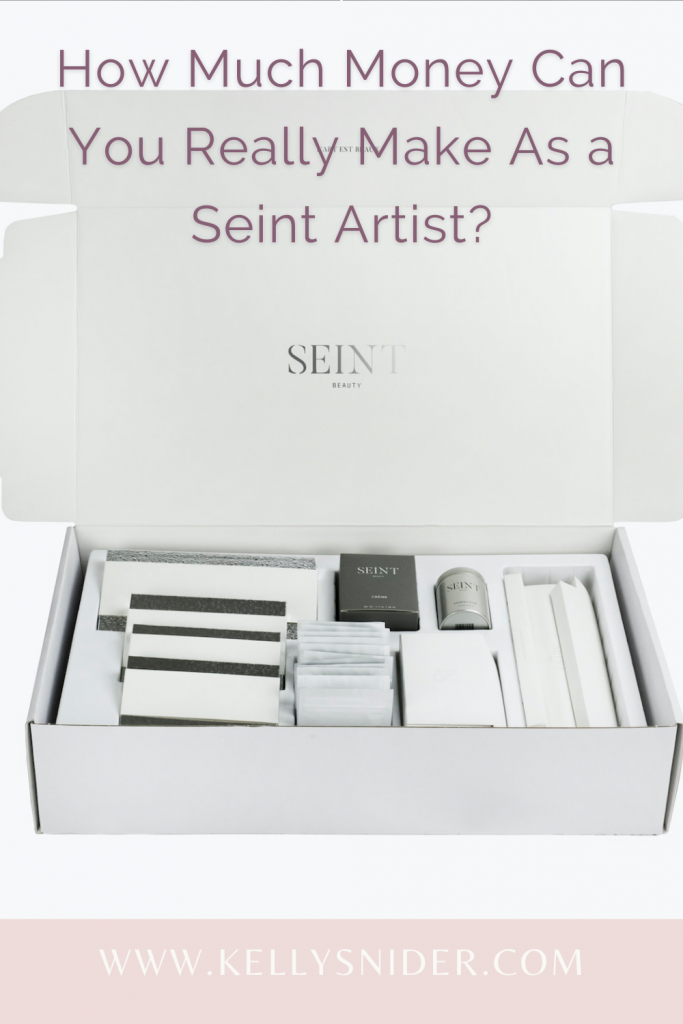 First, Why Seint Beauty?
I believe there is room for everyone to make money in this industry, but you have to find the right fit when it comes to direct selling companies. Seint was definitely the right fit for me. I was introduced to Seint by a good friend, and it changed everything for me and my family. Seint gave me a new found sense of confidence at a time when I needed it the most. After seeing the external and internal changes in myself after using Seint, I was drawn to share Seint with others. I wanted other women to feel as beautiful as I did. And I knew that by doing so, I would also be able to provide for my family as well.
How Seint is Set-up for Artists to Make Money
Cara Brook, the founder of Seint Beauty, chose to reformat her business so that she could help other women make money. With Seint Beauty, you can set your own pace and your own hours, all with a low start up cost. In order to become a Seint Artist you just need to purchase either a Seint Artist Basic Kit or Pro Kit. That's all it takes to get started. Seint makes it easy to build your own business online with your own replicated online shop. Because of this, you never have to worry about purchasing products to have on hand. Customers are able to purchase from you directly off of your replicated Seint Website. So once you get your "kit", you can immediately start building your business and making money.
With Seint there are two ways to make money. First is through your own sales. Every Friday, Artists receive a base 20% commission from their previous weeks' sales. It does not matter how much was sold, or how long it has been between sales. Artists are guaranteed to make 20% commission off their sales no matter what. That 20% will be paid to you on the Friday of the following week. How great would it be to have a paycheck every week?
It is also possible for Artists to receive a bonus check on the 10th of every month. This bonus check includes any commissions received above the base 20% already paid. This bonus will range between an additional 5%-20% of the total sales amount from the previous month. So the more you sell, the higher commission you will make!
Leading a Team to Make Money
Another way to make money with Seint is by becoming a team leader. When you have a team of your own, you can earn bonuses from the sales of individuals signed up underneath you on your team in the Seint organization.. These bonuses can range anywhere from 2%-15%, and are included in the bonus check paid on the 10th. Team building is completely optional, but it creates a more passive stream of income, which translates into a bigger paycheck.
BONUS Perk to Making Money as a Seint Artist
I want to let you in on another added bonus of being a Seint Artist. The bonus perk of being an Artist is receiving a 20% discount on products, Seint also allows you to earn hostess credits when purchases are made under your party link. These credits go towards earning FREE makeup from Seint.
Breakdown of Numbers: How Much Money Can You Really Make?
So, percentages are great, but sometimes it is easier to see real numbers. Let's break down what selling Seint Beauty would look like in terms of numbers for an Individual Artist's sales.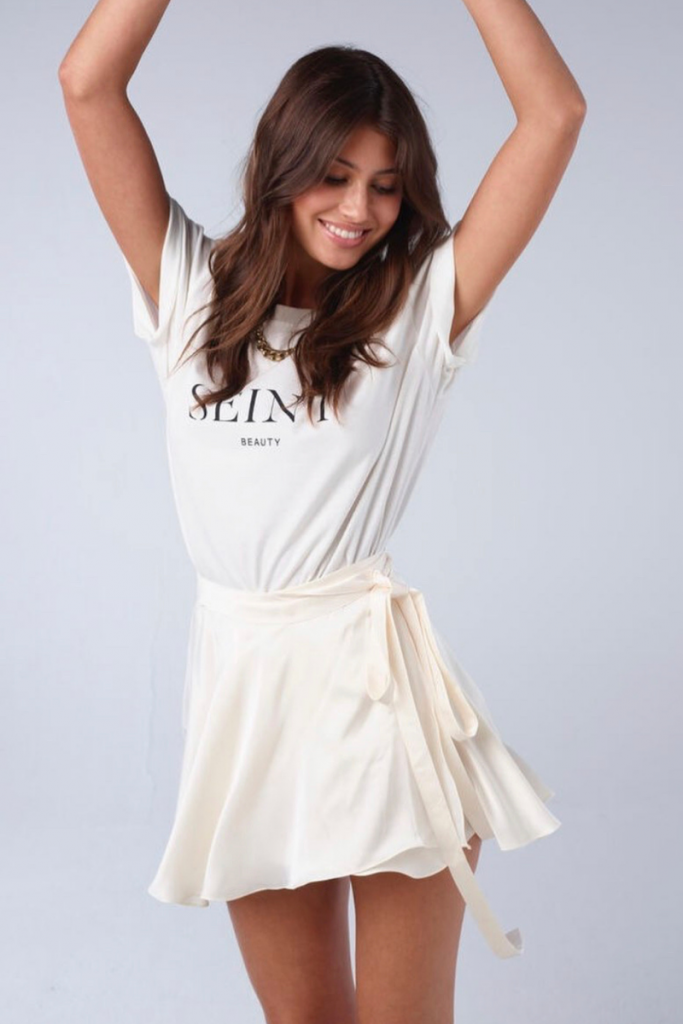 If an Artist sold *$1,000 worth of product in a week, their 20% weekly commission check would be *$200. Monthly, this would mean the Artist sold *$4,000 worth of Seint product to earn *$800 (which is paid to them in their weekly 20% commission checks). And then, because they sold $4000 worth of product in a month, not only would this artist receive $800 from the weekly paycheck, but they would receive an additional $800 in a bonus check on the 10th of the following month, for a total of $1,600!
How do these numbers sound to you? Keep in mind, the numbers are based on a set number of sales and do not include possible bonus checks for being a team leader. Remember these bonuses can vary from 2%-15% of earnings from other Artists signed up under you as their team leader. So really, the opportunities are endless!
How You Make the Most Money Possible as a Seint Artist
I cannot guarantee how much money you can make by selling Seint, but I do have some tips and tricks to guarantee that you succeed. Using a combination of a few ways of selling will help you increase your sales over time. A great way to do that is through social media. I love using Instagram, Pinterest, YouTube, Facebook, and my blog to connect with my customers and highlight products. Each social media platform allows different avenues of selling so that you can make money. You do not need to utilize all the same platforms as me. Just pick one (or two) you are comfortable with, and get started! You can even do different ones like TikTok, or even just focus on in-person interactions like at-home parties and vendor events. Find what works for you, and when you do, not only will you be able to achieve your goals, you will most likely exceed them.
How Much Money Can You Really Make as a Seint Artist?
So what do you think? Are you ready to become a Seint Artist? I know that you can make your dreams come true while earning money by being a Seint Artist. I would love to help you on your journey. If you have any questions contact me. You can always follow my Seint journey on Instagram @thecontouredlawyer and on my YouTube channel. I can't wait to see all the goals you are going to achieve!
*The earnings of an Artist in this article are not guarantees of the income, if any, that a Seint Artist can or will earn through his or her participation in the Company Compensation Plan. The amounts shown are possible, but not a representation of any specific Artist.