I am constantly talking about Seint makeup, but do really know what Seint Official is all about? You know I love the products, but what is Seint Official?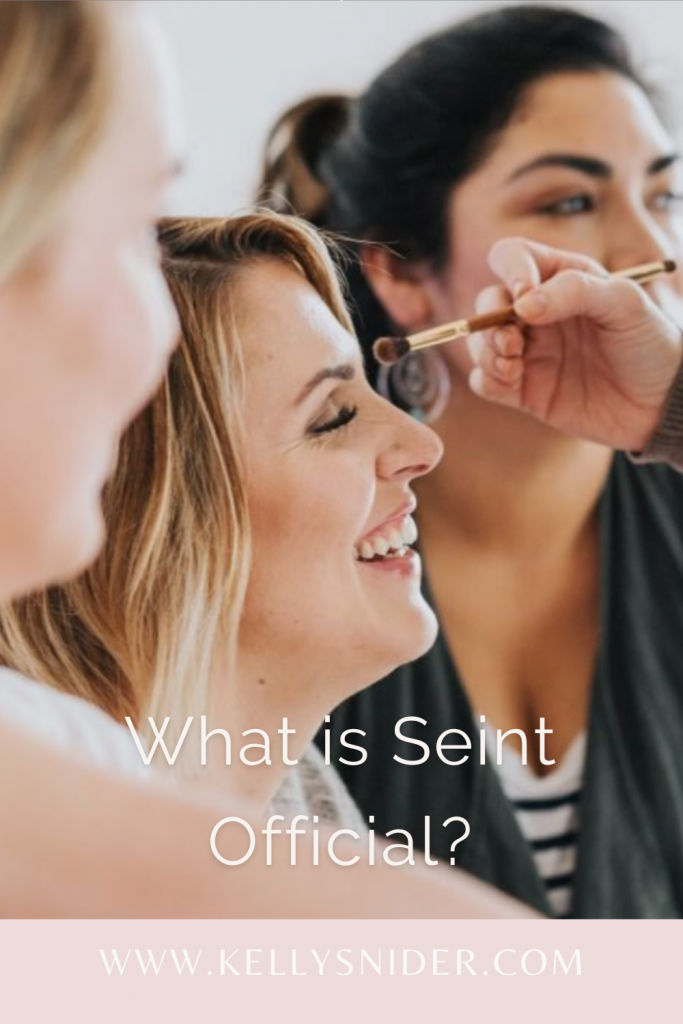 History of Seint Official
Cara Brook, a makeup artist, and beauty blogger founded Maskcara in 2013 with an innovative and fresh take on makeup. Her makeup line featured the groundbreaking IIID Foundation which was unlike anything else on the market. The purpose behind IIID Foundation was to change the way women view and apply their makeup. Makeup should be easy, not complicated while adding depth and dimension to a woman's face.
How Maskcara Beauty (rebranded as Seint Official) Started
Maskcara Beauty (now rebranded as Seint Official) started as an e-commerce business in 2013. Initially, Cara sold her products on her website with dreams of one day having her line carried in Sephora. As the demand for her makeup line grew, Cara started to explore the option of transitioning her e-commerce business into a direct sales company.
As Cara explored the options of taking her business the direct sales route, she was contacted by Sephora. Ultimately, Cara turned down the offer from Sephora to chase her new dream to not only provide women with a revolutionary kind of makeup, but to provide an opportunity for women to have a business of their own.
After the Artist program launched in 2017, thousands of women across the United States, and later Canada, joined as artists for Maskcara Beauty (now rebranded as Seint Official). Since then, Artists have brought Seint's primary focus to fruition, "that helping others look beautiful is nice, but helping them believe they are beautiful is life-changing".
At the end of 2020, Maskcara Beauty rebranded themselves as Seint Official with the purpose to better reflect their mission of recognizing and enhancing the beauty that already exists in every face.
Seint Official's Mission Statement
Beauty connects us.
It transcends time and knows no boundaries.
Seeking, experiencing, and cultivating beauty in ourselves and the world around us is a sacred work.
And that work—our work—is beautiful.
We see beauty in every face.
Our mission is to preserve and nurture it.
Everything we do and everything we create is based on what we believe in:
That beauty matters.
That helping others look beautiful is nice,
But helping them believe they are beautiful is life changing.
Beauty is not our creation;
Beauty is our passion.
Seint Official Product Lines
I've shared the history and story behind Seint Official, but what products are available? Seint Beauty sells a variety of makeup, skincare, tools, and perfumes. Seint Official began with IIID Foundation and has expanded to include Bronzer, Eyeshadow, Eyeliner, Brow Wax, Setting Powder, Setting Spray, and so much more!
My favorite part about beauty products from Seint Official is that they are made to be easy and convenient. I can put all my favorites into my customizable magnetic palettes which saves on space and money. Not to mention, most products also serve dual purposes, which is also amazing!
Seint Official Products Continue to Expand
Seint is constantly improving and expanding their product lines. Their goal is to make the customer experience and seamless and easy as possible.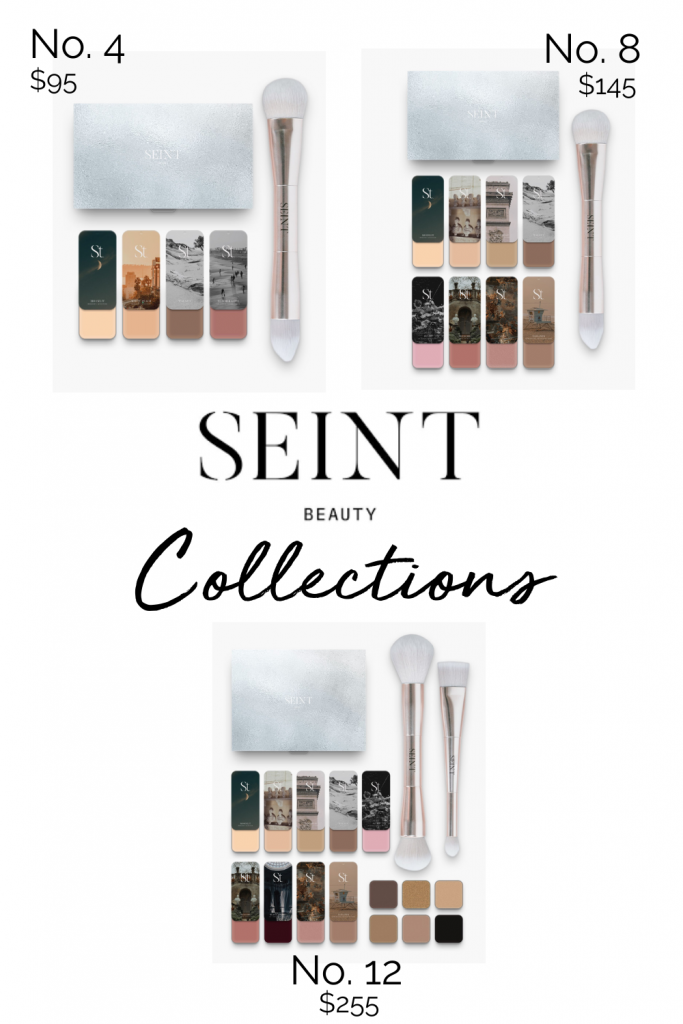 One of the ways they are doing this is through their new collections which allow customers to find their own shade. I would still recommend being color matched because finding the perfect color can be tricky to do online, but this new option is great for those who prefer to do it on their own. The collections come in 3 sizes: No. 4, No. 8, and No. 12. The options range from bare essentials to the most advanced option with some amazing extras to take your makeup routine to the next level! Within each collection, there are 8 different skin tone levels to choose from varying from Level I, the lightest skin tone, to Level VIII, the deepest skin tone.
Each month, Seint Official also releases a limited edition Shade of the Month. It is a great way to bring back customer and artist favorites. If you are interested in learning what Seint's Shade of the Month is, make sure to check out my Instagram account @thecontouredlawyer, where I always share more details about it. With Seint's Shades of the Month, each color is only available during the specific month it is released or while supplies last, so you always want to be sure to jump on it while you can!
Become a Part of Seint Official as an Artist
If you are anything like me, and you love products from Seint Official and want to share it with others. Becoming a Seint Artist was not something I thought I would do in the midst of raising littles and practicing law, but I can't imagine my life without it. I love being able to have a side income that makes magic happen for me and my family. If you have been feeling a pull to try something new, I would love to help mentor you as a new Seint Artist and have you as part of my team. You really can make money doing something you love!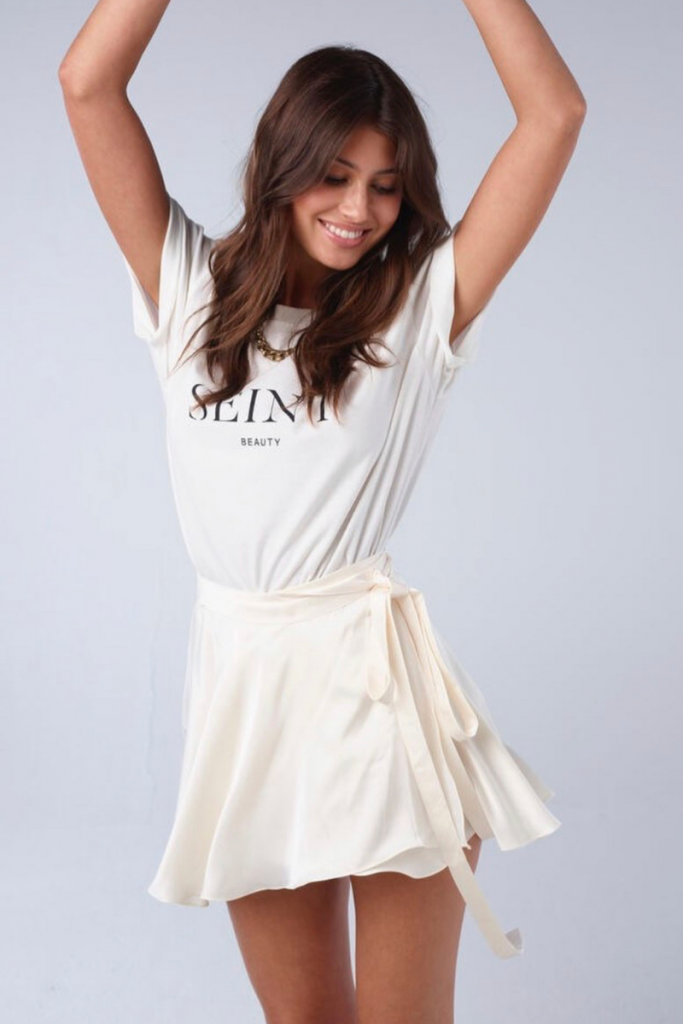 What is Seint Official?
I hope I was able to give you insight into Seint Official. There are so many exciting things happening, and I love that I get to be a part of it. If you have any other questions about becoming an Artist or need help being color matched please reach out. You can also check out my Instagram @thecontouredlawyer and my YouTube channel for the latest information on all things Seint Official.