My life has changed, for the better, in so many ways since becoming a Seint Artist in 2017. I was introduced to Seint Makeup (formerly called Maskcara) at a time when I needed it most. It gave me back my confidence and was the perfect solution to my busy lifestyle. And because of the incredible experience I had as a customer, I knew I wanted to become an artist so I could share this makeup line with as many women as possible. If you have been wondering about the Seint Artist Program, here are 3 reasons why the Seint Artist program might be for you too.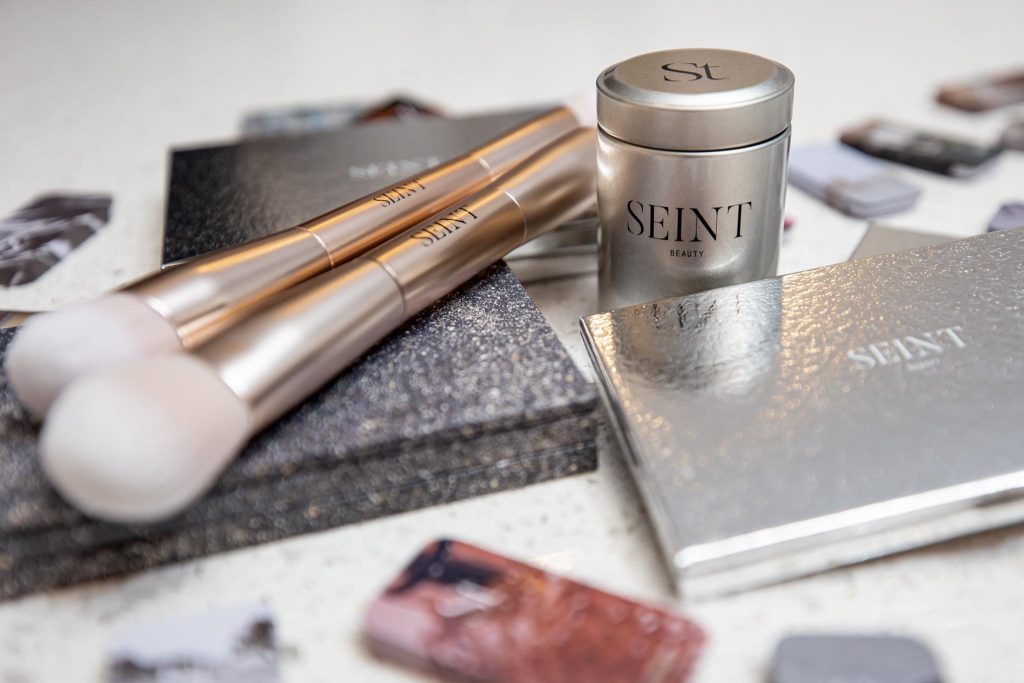 Reasons Why the Seint Artist Program Might be for You
One of the things that first drew me to Seint, was its emphasis on enhancing a person's natural beauty. Seint is not meant to be a product line for you to hide behind. It is meant to be used as a tool to emphasize and enhance your own natural beauty! Cara Brooke, the owner of Seint said,
"For generations, women have been hiding or covering up things they love about their faces in the pursuit of concealing things they don't. What if we could show you a way to enhance the features you love and diminish the ones you don't without sacrificing any of the natural beauty that makes you, you? Your face is a roadmap of your life and we believe it deserves to be valued and celebrated."
If you enjoy makeup, but also love celebrating people's natural beauty, the Seint Artist Program could be for you. There is nothing more rewarding than helping women embrace their natural beauty and build up their own confidence.
Reason #1: Seint's Mission
There is so much more to Seint Beauty than just makeup. Seint's mission is primarily focused on how it makes women feel. Not only does Seint intend to help women believe they are beautiful on the outside, but on the inside as well.
Beauty connects us.
It transcends time and knows no boundaries.
Seeking, experiencing, and cultivating beauty in ourselves and the world around us is a sacred work.
And that work—our work—is beautiful.
We see beauty in every face.
Our mission is to preserve and nurture it.
Everything we do and everything we create is based on what we believe in:
That beauty matters.
That helping others look beautiful is nice,
But helping them believe they are beautiful is life-changing.
Beauty is not our creation;
Beauty is our passion.
Reason #2: The Makeup
Putting on makeup that makes you look and feel your absolute best is one of the greatest things you can do for yourself. A friend of mine often says, "When you look good, you feel good. And when you feel good, you do good. And our world can use a whole lot more good right now."
Seint is best known for its IIID Foundation. Seint's makeup provides buildable coverage that allows you to get as natural or as full of coverage as you want, while still showing off your best features.
There are 4 key elements to IIID foundation – highlight, contour, lip + cheek, and illuminator. As you apply each of these Seint products, your best features will be enhanced while minimizing the amount of product you wear. And with Seint's streamlined and innovative approach to makeup, you can fit all of your makeup into a single, customized makeup compact. While Seint will simplify your makeup routine, it does so without compromising the quality of the products or the finished look it creates!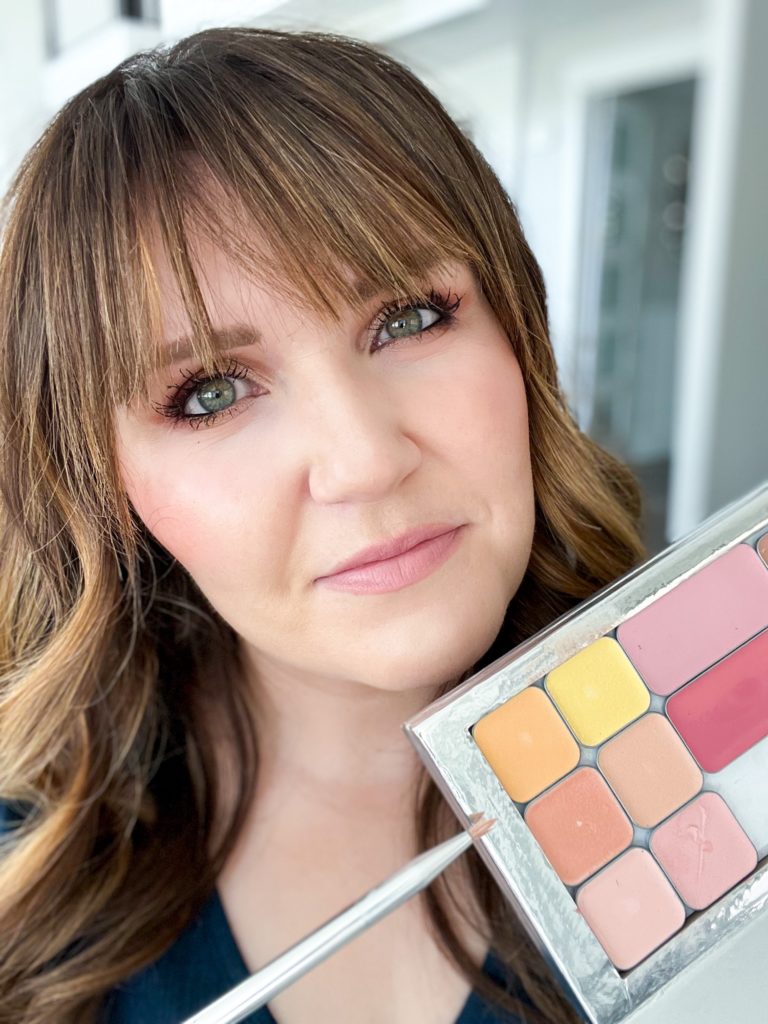 Reason #3: Making Money & Perks
And while helping women look and feel their absolute best is a huge benefit of being a Seint Artist, we cannot overlook or minimize the financial benefits that come from being a Seint Artist as well. You will earn between 20% and 40% commission on all of your personal sales. Another perk of the Seint Artist Program is that you do not have to carry any inventory for customers. Seint and I (if you are on my team) will give you access to incredible free training to help you run your business. And as an artist, you automatically get plugged into an amazing and supportive community. There are also no monthly minimums required for sales, you can purchase Seint products at a discounted price, as well as earn free makeup, and so much more!
As a Seint Artist, you have the ability to run your Seint business any way you like. Because this is your business, you get to determine how, when, and where you work. You can dive head first into this business, or you can take it a little slower and do it on the side as it fits into your busy life. There is no right or wrong way to run your Seint business. And you ultimately get to decide what kind of success you hope to achieve through your business. The sky is the limit. And if you join my team, I'll be there to support you every step of the way!
How to Become a Seint Artist
Are you ready to become a Seint Artist? If you are, I would love to work with you! To become a Seint Artist and be a part of my team, all you need to do is go to this link to sign up as a Seint Artist. The link will take you directly to the Seint website to begin the process. Make sure to choose me, Kelly Snider – Artist #3641, to sign up under. From there, you'll choose your kit and fill out the other necessary forms to complete signing up.
Once you've signed up, I'll be notified. I'll then reach out to you with everything you need to get up and running with your new Seint business!
Why the Seint Artist Program Might be for You
I speak from experience when I tell you that the Seint Artist Program can change your life in the most incredible ways if you allow it to! So if you are ready to sign up as a Seint Artist, I can't wait to work with you! And once you sign up, be sure to check out this post about getting started as a Seint Artist!