Have you ever found a beauty product that you just can't live without? Great beauty products can be hard to find, so it's always nice when you find something you LOVE! That's how I feel about Seint IIID Foundation. Seint IID Foundation is hands down my favorite go-to makeup for any occasion. It's so quick and easy to apply, and it always leaves me looking and feeling my very best! So what makes Seint IID Foundation different from other foundations?
Seint IIID Foundation is a cream-based product that typically consists of four colors: highlight, contour, lip + cheek, and illuminator. However, you can customize your palette, and get as many colors as you'd like. For most clients, I usually recommend that they get at least two highlight colors (but three is better!) in their palette.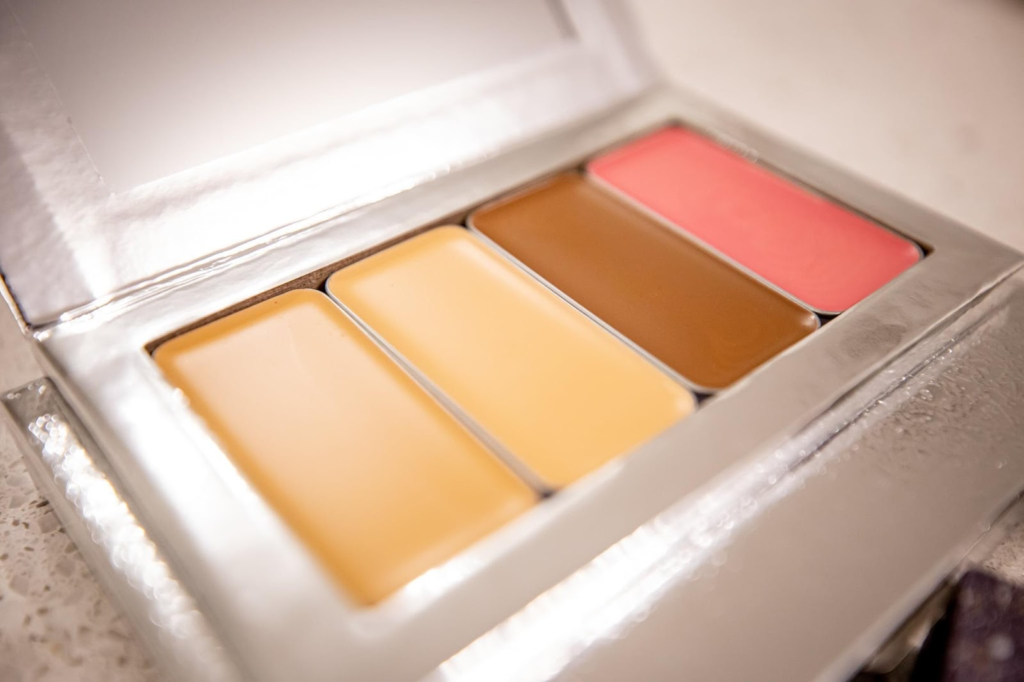 Seint IID Foundation isn't like other makeup on the market. It is customizable, goes on in a single layer, comes all in one palette, and gives you a natural but sculpted look that enhances your best features! Once you try it, you'll be hooked and no other foundation will be able to compare! If you're thinking about purchasing Seint IIID Foundation, I recommend getting color matched first! I have a simple quiz that will help you know exactly what shades you'll need!
Why Seint IIID Foundation Different #1: It's a One-Layer Application that Brings Out Your Natural Dimensions
With traditional foundations, you apply a single color over your entire face, and then go back and add additional layers of makeup on top to add definition and color back to your face, with products like contour, blush, and concealer. With Seint IIID Foundation, instead of using a single shade, you use multiple colors and apply them to the correct areas of your face and then blend. This leaves you with only a single layer of makeup but with all the definition and color of traditional methods. This makes the highlighting and contouring process much faster and easier and leaves you with a lightweight, beautiful finish.
Because our faces are naturally made up of several different colors, when we apply a single foundation color over our entire face, we lose our natural dimensions. When applied correctly, Seint IID Foundation will actually highlight your natural beauty and enhance the dimensions of your face without multiple cakey layers. This single-layer method of putting on makeup has been so popular that it's actually gone viral. It's called "Cheetah Makeup" and you can learn more about it here.
If you've been looking for that natural, but enhanced look, then Seint IIID Foundation will be your answer!
SHOP SEINT IIID FOUNDATION HERE
And if you want to see Seint IIID Foundation in action, you can watch me apply it here.
Why Seint IIID Foundation Different #2: It's All In One Compact
Whether you want to build your own custom palette, or buy a pre-built collection, Seint Foundation, along with their other makeup products, is set apart from their competition because of its ease and convenience. With Seint, all of your makeup fits in one compact! This makes it ideal for travel or for everyday use because you don't have to carry around or root through, a clunky bag overflowing with products.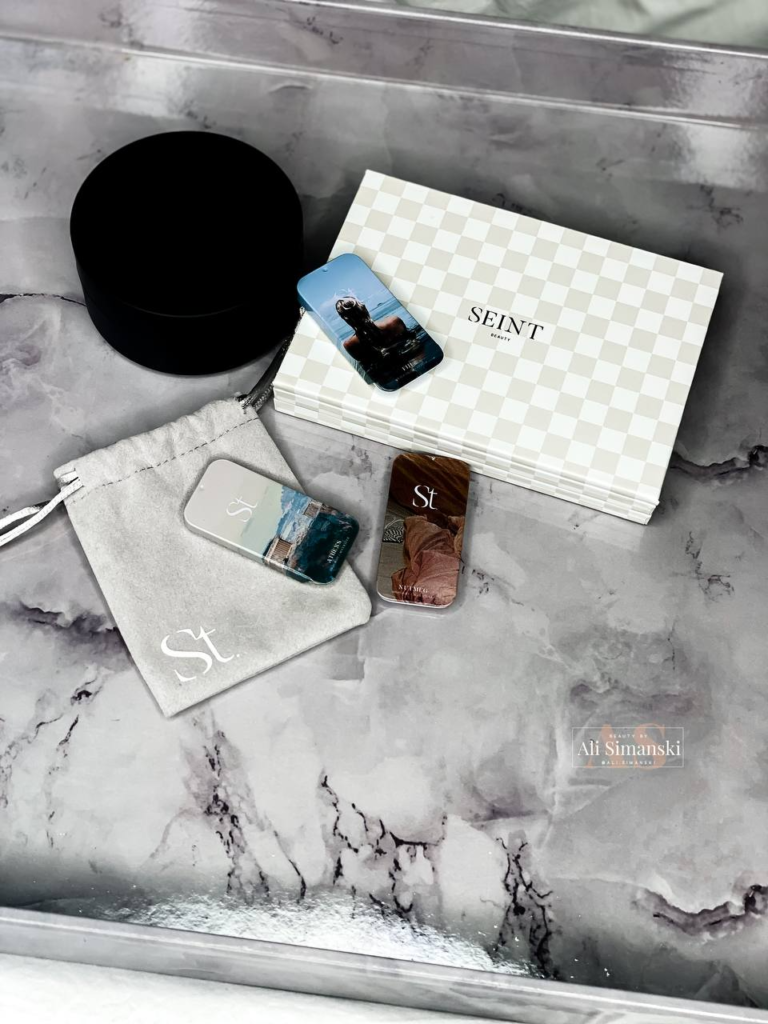 Each of Seint's products come in a tin that magnetizes to Seint's makeup compacts. This allows you to not only customize your colors and makeup palette but also allows you to replace individual colors as they run out. All you have to do is pop out the empty tin, and replace it with a new one! For most customers, I recommend getting the Palette 12 or bigger, so that they can get a variety of colors and products to mix up your looks with and still have some room to grow.
If you're not sure which colors you'll need, then you can take my FREE color match quiz!
And although getting color matched is the BEST way to find your ideal shades, getting a pre-built palette is a close second. If you want to know more about Seint's pre-built palettes, you can learn about them here.
Why Seint IIID Foundation Different #3: It Gives a Natural Look With Minimal Effort
Regardless of your age or skill level, everyone can learn how to apply Seint Makeup with ease. I love working with customers and helping them with their makeup routines. I share a lot of tips, tricks, and tutorials on my Instagram, Facebook, and YouTube Channel. Once you try Seint Makeup, you'll wonder how you ever lived without it.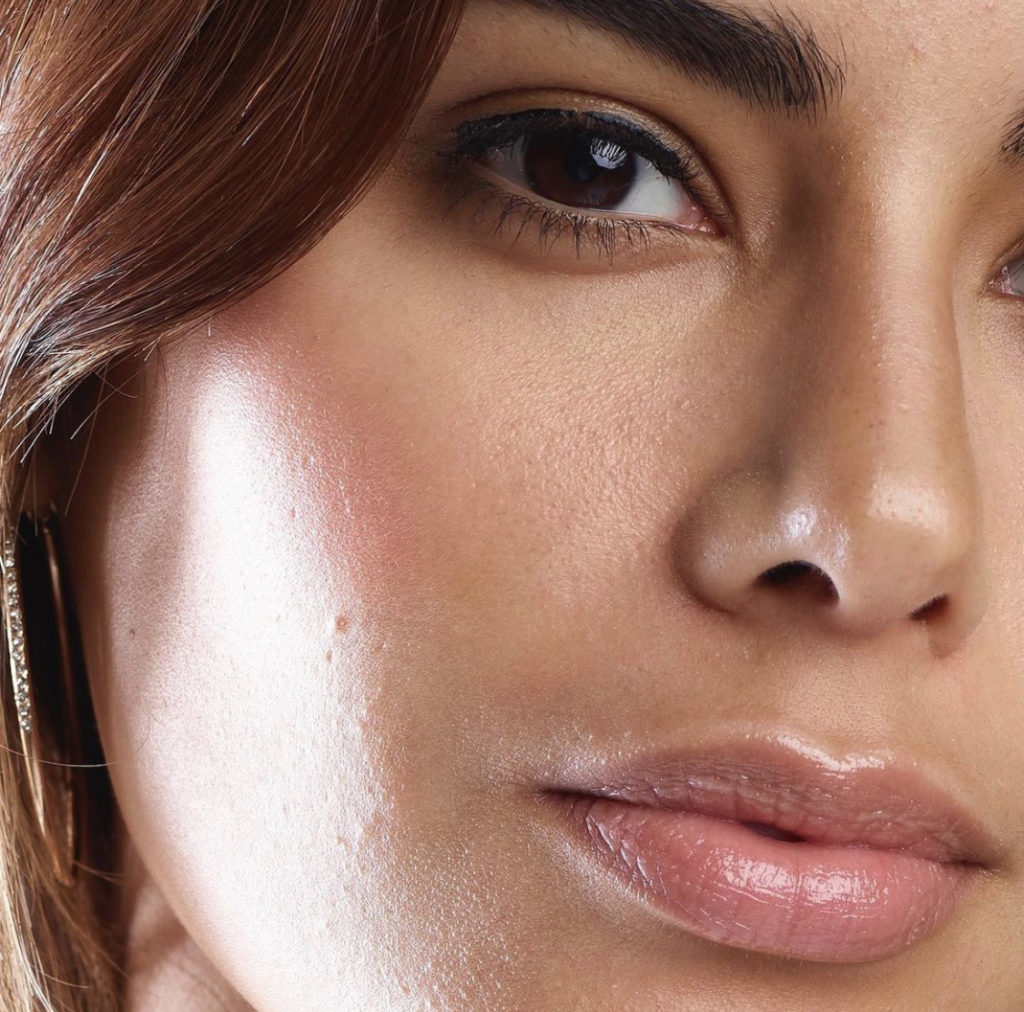 And as busy women, we often need to look put together without much time or effort. That's where Seint IIID foundation really shines. It allows you to enhance your best features using minimal products, and creates a flawless and smooth finish, in a fraction of the time.
If you feel overwhelmed by Seint IIID Foundation, don't worry! Seint IIID Foundation can seem intimidating at first, but that's why I have so many tutorials online for beginners. Here's one from my blog! If you're more of a visual learner, then you can also watch this one on Youtube! It's a great tutorial where I apply all of my Seint IIID foundation with my favorite Buff Brush.
WATCH SEINT IIID FOUNDATION BASIC TUTORIAL
And if you're still not sure where to start, reach out to me for a FREE Color Match.
GET A FREE COLOR MATCH FROM ME!
Why It Will Make A Difference for YOU!
Seint IIID Foundation is a product I can't live without, and if you try it–you won't want to live without it either! Seint IIID Foundation creates the look we are all after without all the hassle of complicated layers.
Get the natural smooth look you've been looking for here.
And if you're still not sure where or how to start, then you can take my FREE color match quiz!