Seint has two amazing makeup lines: Demi Colour and iiiD Foundation. These two makeup lines are meant to stand alone. You don't need to own any Demi Colour to apply iiiD Foundation and vice versa. However, if you own both products already, you may be wondering if you can use these makeup lines together. The answer is YES! I'm going to show you how to combine Demi Colour and iiiD Foundation in a hybrid approach to create a perfect and flawless finish!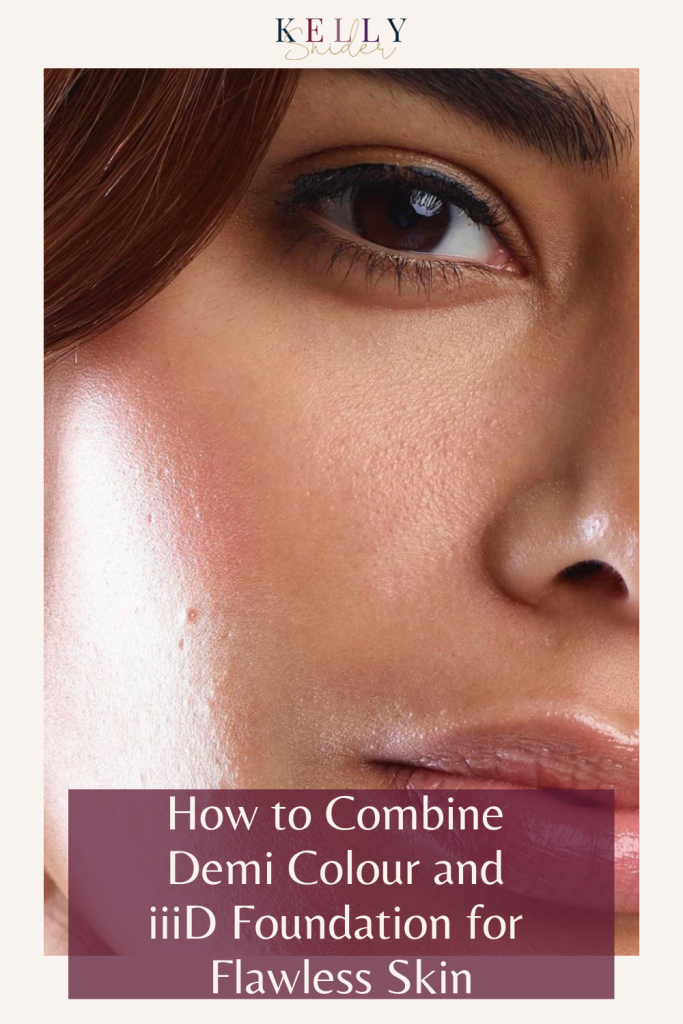 What Is the Difference?
First, let's talk about the difference between Demi Colour and iiiD Foundation. The purpose of Demi Colour is to filter distractions on your face. It is not meant to be a full face of makeup. Instead, you pinpoint distraction spots on your face—like dark circles under your eyes, melasma, or blemishes—and you use Demi Colour to filter those distractions. When used properly, Demi Colour allows your natural skin to shine through while filtering the distractions. For more information on Demi Colour, see these articles HERE and HERE.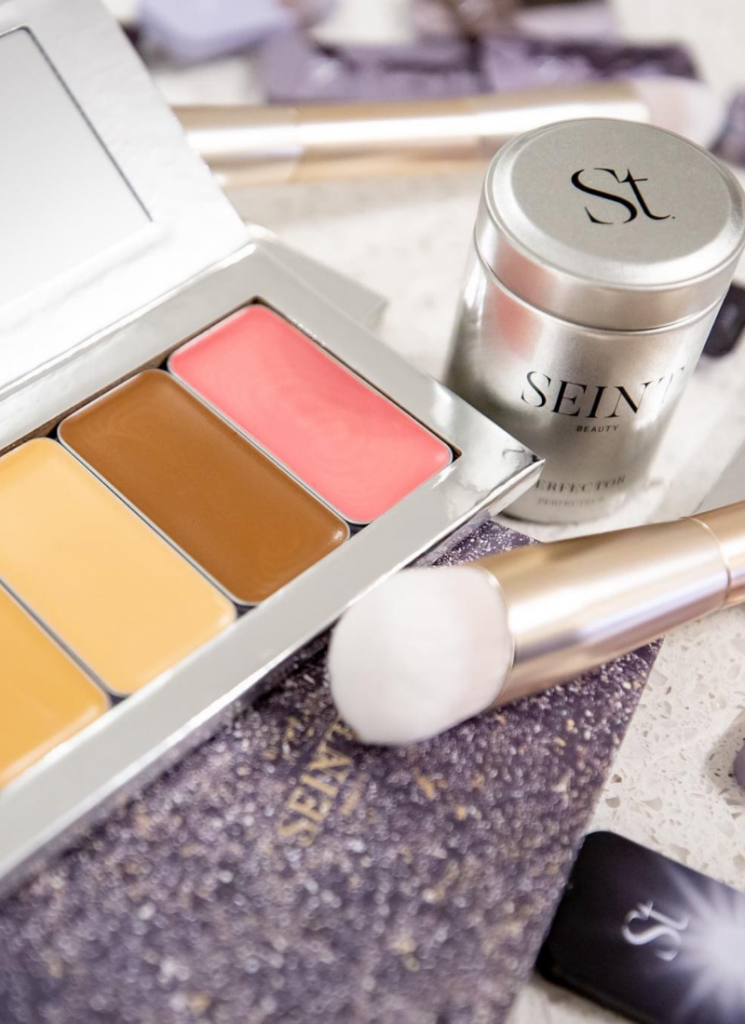 iiiD Foundation, on the other hand, is designed to highlight the best features on your face. By using highlighting and contouring techniques, you get the look you want without the heavy makeup feeling. iiiD Foundation has four makeup products—Highlight, Contour, Lip+Cheek, and Illuminator—that you apply to specific areas on your face. These products together create your foundation, with each color individually providing coverage. iiiD Foundation will even out your skin tone and highlight your natural beauty. For more information on iiiD Foundation, see this article HERE.
How to Combine Demi Colour and iiiD Foundation
Now that we know the purpose behind each makeup line, let's talk about how to use these two products together.
Start with Demi Colour. Pinpoint the distractions on your face that you'd most like to filter, like the dark circles under your eyes or spots of melasma. Remember to use color theory! Red is the opposite of green (a common color in melasma) and orange and yellow are the opposites of blue and purple (the common colors for circles under the eyes). Apply the appropriate colors to the exact spots you want to filter. Although you can use Demi Colour to contour, don't do that this time. Save that for the iiiD Foundation.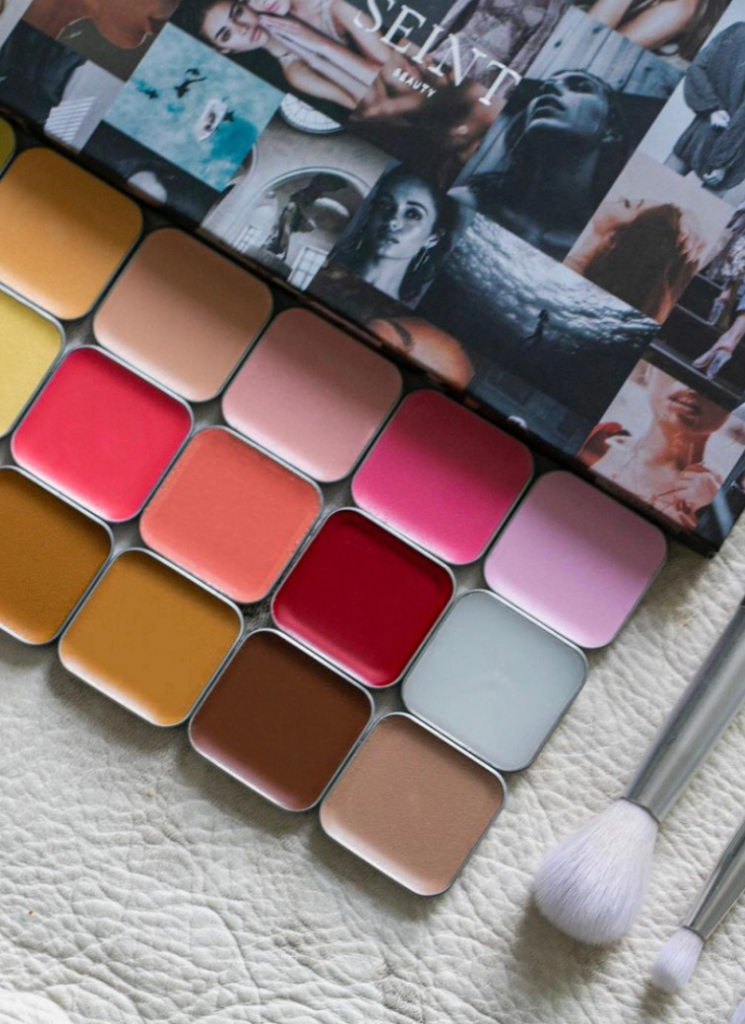 Once you have your Demi Colour applied, it's time to add in your iiiD Foundation to highlight and contour your face. The main changes you'll make when applying your iiiD Foundation is when you apply your Highlight. Go ahead and apply your Highlight in all the normal places: along your forehead, around your nose, on your cheeks and chin, and along your jawline. However, if you use your Highlight as a brightener and color corrector, you will not need to use it that way this time. You've already used your Demi Colour to filter these distractions. So, just go ahead and skip to your Contour, Lip+Cheek, and Illuminator. Then blend everything together. Since all of this makeup is cream based, it will blend together beautifully.
Get the Best of Both Worlds
You'll be finished with skin that looks flawless, while still only wearing a single layer of makeup. The Demi Colour filtered out the biggest distractions on your face, while the iiiD Foundation smoothed out your skin tone and highlighted all your best features. For a tutorial on on this Hybrid approach, check out this VIDEO.
If you need any help with color matching, take this quiz here or send me a photo. I'm also a trained Demi Colour Artist, so if you need help understanding Demi Colour, let me know!
Now that you know how to combine Demi Colour and iiiD Foundation, let me see your beautiful faces! You can find me on Instagram, here!