It may seem overwhelming to learn how to apply Demi Colour from Seint Beauty, but it isn't! I've broken the steps down for you in this post so you can become a pro with Demi Colour in no time! Believe me, once you know how to apply Demi Colour, you'll be amazed at the results you see.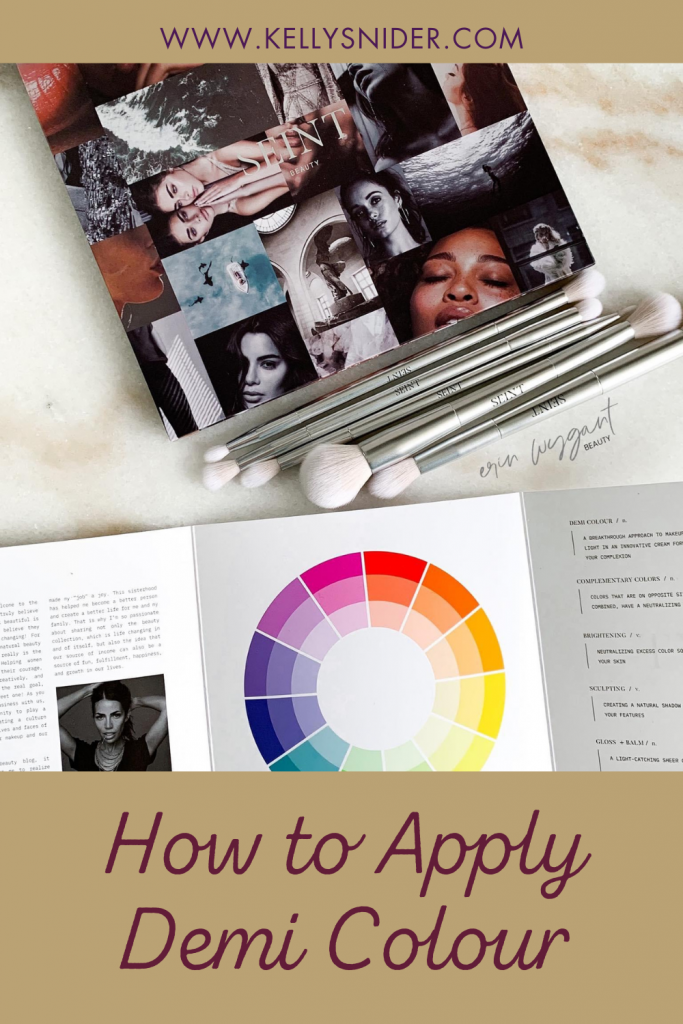 Choosing the Right Shades & Tools
Unlike IIID foundation from Seint Beauty, you don't need to be color-matched to purchase Demi Colour. You simply need to choose the correct collection for your skin tone. Seint has made this easy for you by categorizing the shades into three groups: Light, Medium, and Dark. After you choose the correct shade group of Demi Colour for your skin tone, you will need some Demi Colour brushes to assist you in your application. I also recommend that anyone who is new to Demi Colour has a good mirror and natural lighting. This way you can really see the distractions on your skin.
How to Apply Demi Colour from Seint Beauty
Before you begin applying your Demi Colour, pick three distractions on your skin to focus on first. Grab your spot brush and use the color wheel and color theory to determine what shade you need to use to filter that area. By using a complementary shade to the excess color you are seeing, you will be able to make it disappear. (For an in-depth tutorial on this, see my post HERE.)
Toning with Demi Colour
After you have filtered out the distractions, it's time to move on to the next step. Adding some definition to your face. You will do this by using one or two colors to help tone and define your face. And the Shape Brush is perfect for this! For more on the best Demi Colour shades to use for toning, check out this post HERE.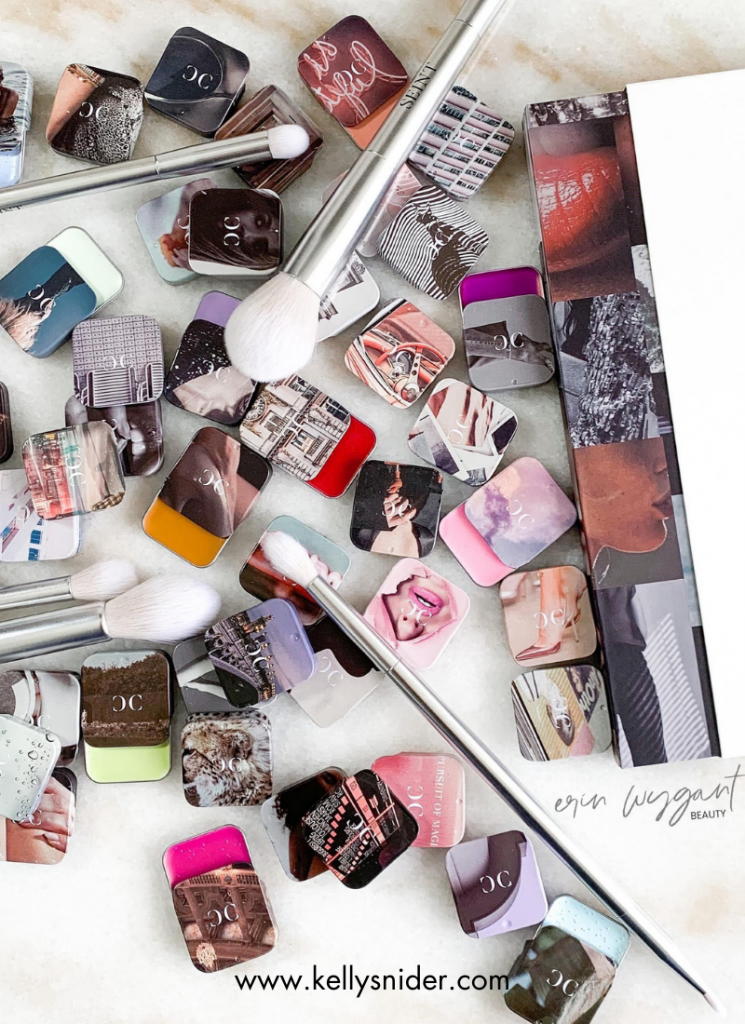 Adding Flush to Your Skin
One of the last steps in this post on how to apply Demi Colour from Seint Beauty is to take one of your more saturated Demi Colour shades and add some color to your cheeks. The goal is to just brighten your cheeks and add a natural flush of color. I recommend using your Wash or Shape brush for this step. Remember, we are using as little product as possible to preserve the magic of Demi Colour. We also want to highlight your skin's natural texture.
Admire Your Natural Beauty
Now that you know how to apply Demi Colour from Seint Beauty, you are ready to go about your day. It may seem like this new makeup will take a long time to learn and apply. But once you get the hang of these simple steps, you'll be amazed at how quickly you can go from fresh-faced to out the door. I love that Demi Colour celebrates every woman's natural beauty. For more tips on Demi and glimpses into my life, follow me on Instagram @thecontouredlawyer.