As winter quickly approaches, the season brings with it a magical blanket of snow, cozy sweaters, and hot cocoa by the fireplace. BUT…. it also brings cold weather and dry air. And unfortunately, the cold, dry air can wreak havoc on your skin and lips. Did you know UV damage still remains a major problem even after the summer heat ends? According to the American Dermatology Association, UVB rays can burn and damage your skin all year long. With all the harshness of winter's weather directed at your skin, it can make applying your makeup difficult. So stop suffering this winter by addressing these 4 common winter beauty problems and learning how to fix them!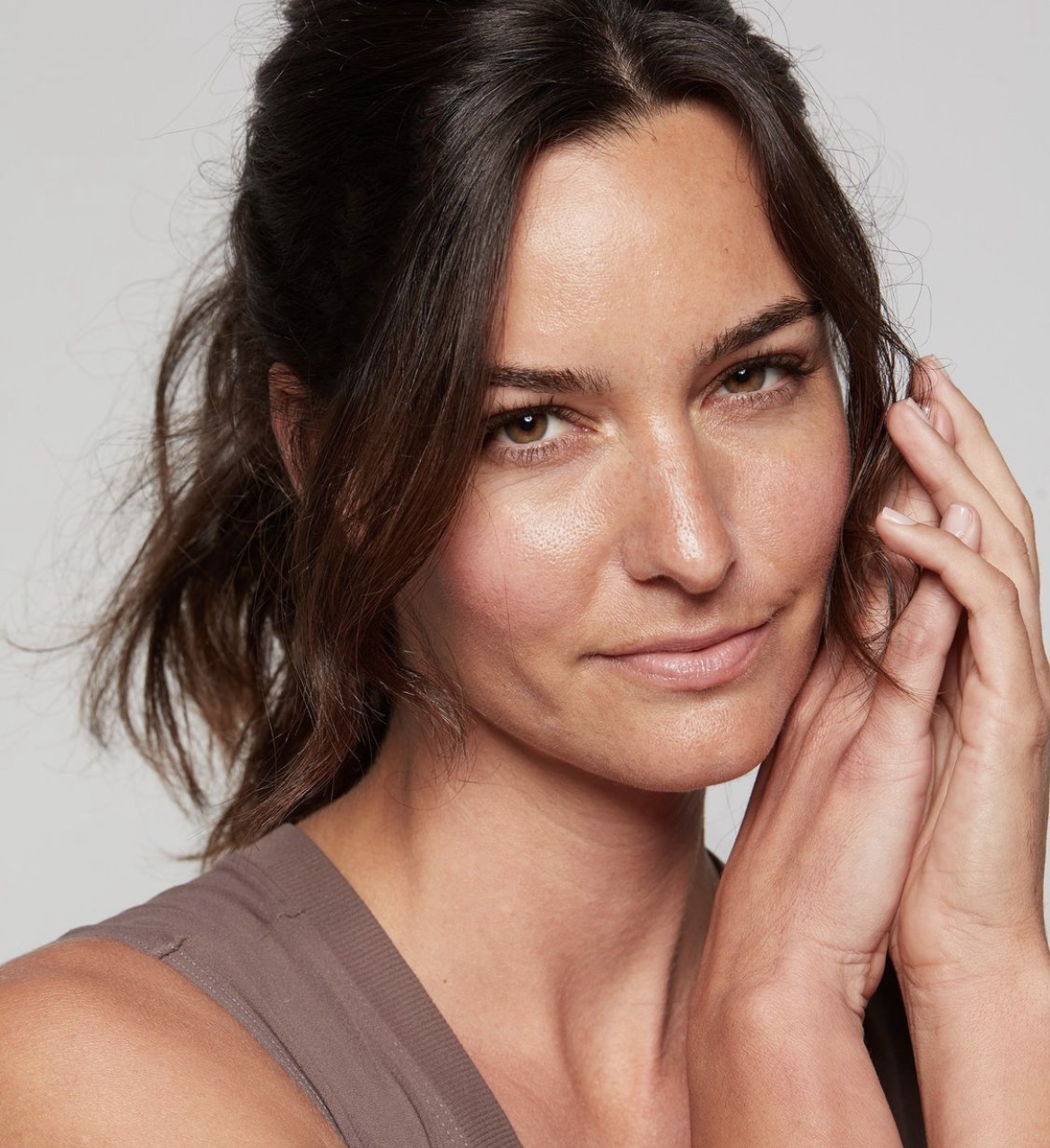 #1 Dry Skin in the Winter
Winter's chilly temperatures and low humidity levels can lead to parched, flaky skin. The way to defeat this uncomfortable condition is by maximizing your hydration. If you want a more detailed approach on how to hydrate your skin, you can read this post here.
But here are the simple things you can do to fix your skin now:
Moisturize Daily: Invest in a good-quality moisturizer and apply it morning and night. I love using Seint's Creme moisturizer. It's rich in nutrients that will help your skin look and feel its very best. I also love using Pomifera products, especially their serums. When it comes to hydration, Pomifera's Plump is wonderful. It is a hyaluronic acid that is very effective in moisturizing the skin. Plump is perfectly formulated to bring tired skin back to life.
Use Non-Drying Skin Cleansers: Common skin cleansers can have harsh chemicals that strip the natural oils from your face, making your dry skin even worse during the winter months. Unlike common skincare cleansers, Seint's Skincare regimen is gentle and exfoliating while still leaving your skin feeling rejuvenated and moisturized.
Drink Water: In the winter, it can be hard to drink enough water. Make sure you're getting the recommended amount consistently! You can also use a humidifier in your house to combat the dry air.
#2 Chapped Lips in the Winter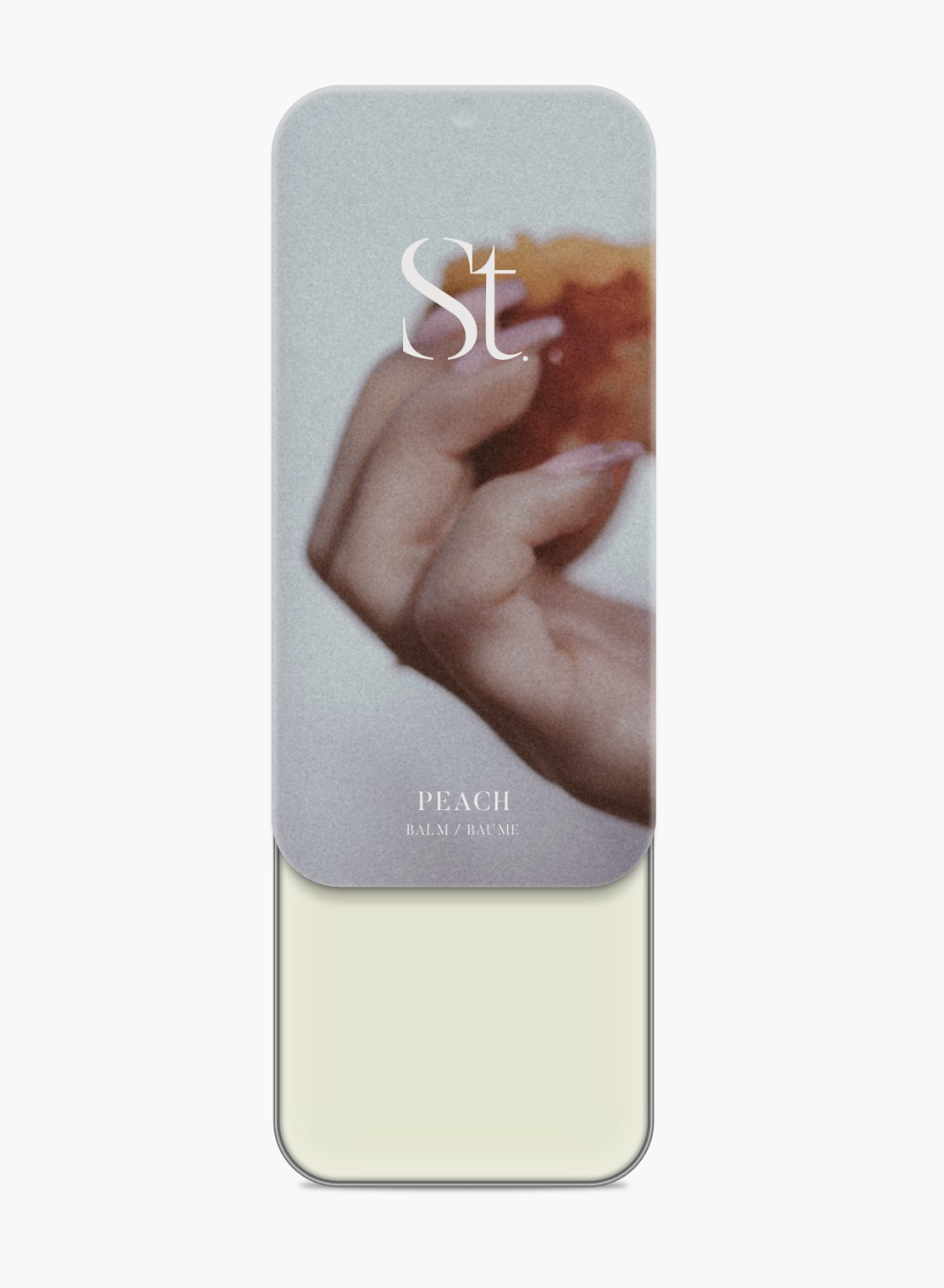 Chapped lips are a common winter woe due to the cold, dry air. To keep your lips soft and smooth, follow these tips (or read here for more in-depth information):
Use a Lip Conditioner: Similar to a lip balm, lip conditioner can be used frequently to keep your lips supple and soft. Seint's lip conditioner provides high-quality moisture in three great smells: Cherry, Peppermint, and Vanilla.
Stay Hydrated: Just like your skin, your mouth gets dried out when you're not getting enough water. Make sure to drink plenty of water throughout the day!
#3 UV Damage in the Winter
Even in the winter, UV rays can be harmful, especially in the snow. Protect your skin from UV damage by doing the following:
Using Sunscreen on a daily basis. If you are not already using sunscreen every day, then you need to start ASAP. Sunscreen is by far the best thing you can do to your skin to protect it and keep it looking young. Even when you're inside, UV rays can enter your home. One of my favorite brands of sunscreen is Super Goop. Some people worry that sunscreen will mess up their makeup application, but when done correctly, it's not even noticeable. Find out my tips for applying sunscreen here.
Cover-Up: This is an easy one in the winter, but don't let those random nice weather days fool you. Remember to wear sunglasses and wide-brimmed hats to protect your face from the sun.
#4 Makeup Application Issues in the Winter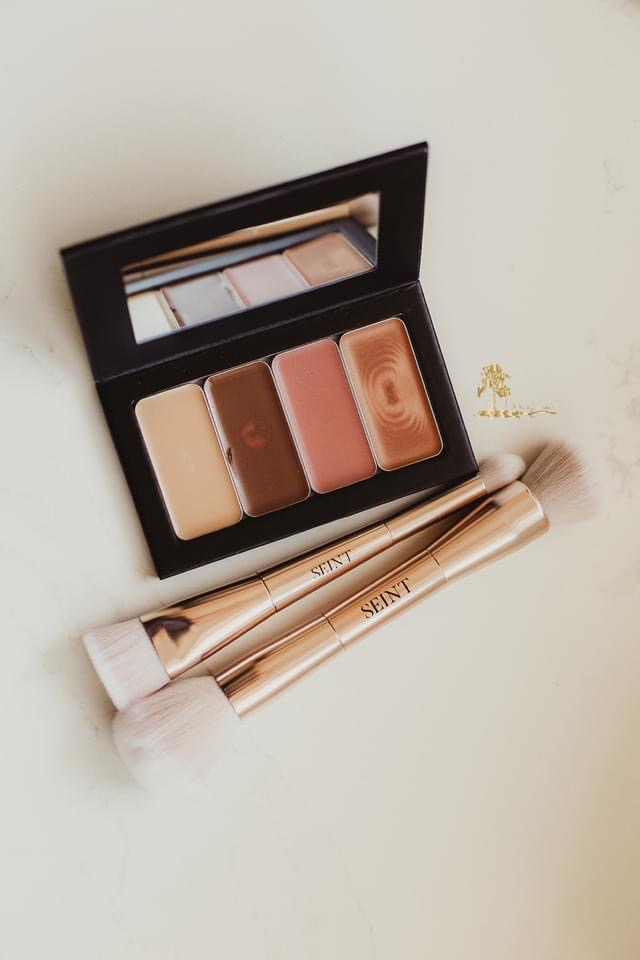 Winter weather can pose unique challenges for your makeup routine. Because of the changes winter brings to our skin, many people struggle with cakey makeup application, drying makeup, and more. Here's how to tackle those common makeup application issues:
Prep Your Skin: Many people experience cakey makeup application in the winter because they are trying to cover up the excess build-up of dry skin on their face. To fix this, you need to exfoliate regularly and prep your skin for proper makeup application. Use a consistent skincare routine, like Seint's hydrating formula, and moisturize regularly. That way your skin will be a smooth canvas when it comes to applying your makeup.
Switch to Cream Makeup: Consider switching from your powder or liquid makeup to makeup with a cream formula. Cream makeups are hydrating and less likely to emphasize any dryness. Seint's IIID Foundation is a cream makeup and an excellent option for not only the winter months but also year-round wear. With its creamy formula, Seint's IIID Foundation goes on smoothly and provides moisture retention, meaning it will hydrate your skin instead of drying it out. It's also very easy to use and completely customizable. If you're not sure where to start, you can take this free color match quiz here. TAKE FREE COLOR-MATCH QUIZ
Use a Setting Spray: Finish your makeup with a setting spray to help it last longer and keep it in place all day. Unlike powders that will not only dry out your skin but also emphasize any dryness that you have, a good setting spray will keep the skin hydrated. Seint's Setting Spray is a great option to set your makeup and make it last all day! Find out the 3 reasons I love setting spray here.
4 Common Winter Beauty Problems and How to Fix Them
Winter may bring its share of beauty challenges, but with the right skincare and makeup routine adjustments, you can maintain your radiant glow throughout the season. Remember to prioritize hydration, sun protection, and a few makeup tweaks to look and feel your very best all winter long! Embrace the beauty of the season, and let your inner radiance shine brighter than ever!