Rumor has it that a recession is here or on the way. And that means that more people are looking for opportunities to make some extra income to help offset the growing prices of inflation. With the ever-growing cost of groceries (let's not get started on the cost of eggs these days!), gas prices, and mortgage rates, having a side income is not only something that is desired, but has started to become essential to the survival of many households. So in this post, I am going to share one of the best ways to make extra money during a recession, especially as inflation starts to hit closer to our pocketbooks.
One of the Best Ways to Make Extra Money During a Recession
When thinking about easy and effective ways to make some extra income, my mind naturally goes to the opportunity to become a Seint Beauty Artist. If you are looking for a way to survive a recession, the Seint Beauty Artist Program might be exactly what you're looking for.
I started out as a customer of Seint. And after falling in love with the products, I knew I needed to become a Seint Beauty Artist myself. It would allow me to share these amazing products with women and help them look and feel their absolute best. As well as provide my family with an additional stream of income. Having an income not directly tied to our budget, and that I had the flexibility to work into my pockets of time throughout the day was such a blessing to our family. It allowed us to use that income towards paying off my law school student loans, and building a home. As well as going on fun family vacations, and putting our children in activities like dance, piano, and swimming lessons.
Becoming a Seint Beauty Artist is one of the best decisions I have ever made. If you are looking to make some extra income, and especially if you already love Seint makeup, becoming an Artist might be the perfect thing for you.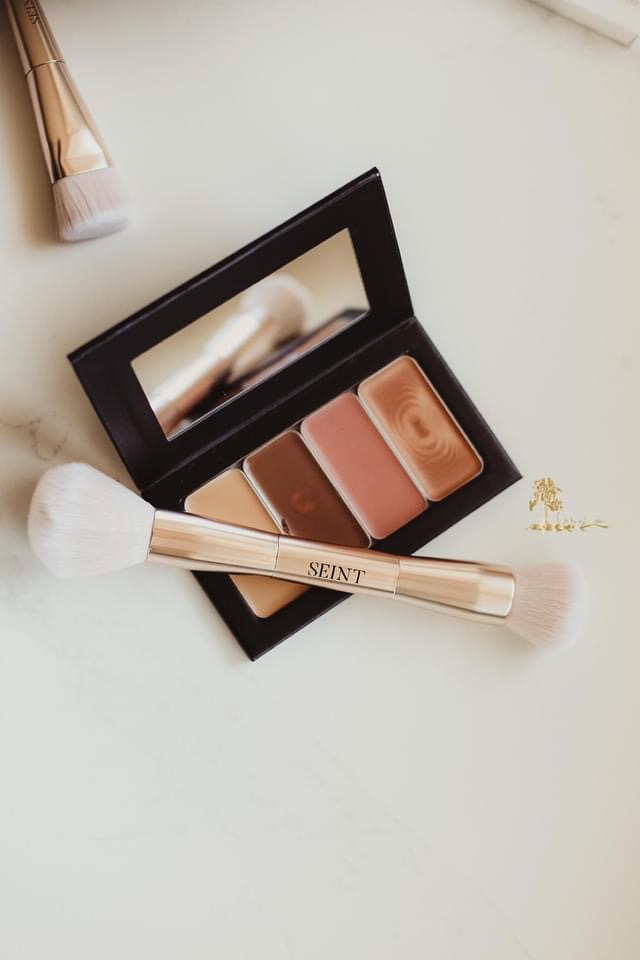 Benefits of Being a Seint Beauty Artist
Becoming a Seint Artist is a great option if you're looking for an additional stream of income that allows flexibility. As an artist, you set your own hours, work from home, focus on what you love, and share as much or as little as you'd like. Creating that additional income does take time and effort. However, with consistency, hard work, and patience, I know that it is possible!
There are a lot of misconceptions about the network market industry. One of them is that only a select few can actually achieve financial freedom, hitting 6,7, and even 8-figure incomes. And while there is some truth to this (not because everyone can't achieve those incomes, but because most people just don't put in the work or time required to do so), complete and total financial freedom is not the only worthwhile goal.
For many individuals, a side stream of income isn't about creating total financial freedom, but about creating financial breathing room. So what exactly is financial breathing room? Well, let me explain: Financial breathing room takes something like a water heater breaking from no longer being an emergency and instead just being a nuisance and inconvenience. When unexpected expenses occur, you have the means to take care of them without putting you in debt or taking away from your monthly budget.
Having an extra income no matter how big or small, especially during times of a recession and inflation, can offset the rising costs of things like gas prices and food. It can also help pay off credit card debts, pay the car loan, or other go towards household repairs. The extra money can pay for your child's piano or swimming lessons, or take your family on a fun vacation. Having an extra income opens up doors for you and your family. It reduces stress, it increases financial security, and it even makes life more enjoyable all around.
How Seint Artists Get Paid
Making money with Seint is not only possible, but it's also fun! Whether you choose to build a team or primarily on your own sales, you can make this business your own. You work it like a side hustle, a part-time gig, or go all in and work it full-time for rapid results. This business is what you make of it, and if you treat it like a business, and work it like a business, you can get paid like a true business owner! And a successful one at that!
Three ways to make money as a Seint Artist
1: Your Own Sales
Every Friday you receive a 20% commission from the previous week's sales. It doesn't matter if there was only one sale or if it has been a long period of time between sales, you are guaranteed that commission.
2: Bonus
Another way is through the bonus that you may have achieved, which will be paid on the 10th of every month. That includes an extra 5%-20% of the total sales from the previous month. Just think, the more you sell, the higher the commission! Sounds pretty great, right?
3: Team Leader
When you have a team of your own, and you help them build their own businesses and teams, you can earn bonuses from their sales as well. That bonus check is also paid on the 10th. Building a team in Seint is completely optional. But the opportunity to build a team is there. And building a team provides you with even greater opportunities for income growth. And the best part about building a team? As you help others discover their potential and create an income stream of their own to help support their families, you receive a paycheck for those efforts. So as your impact as a leader increases, and you help others create the success they are after, your own success and income grow. You succeed only by helping others succeed, and it's such an incredible thing!
I cannot guarantee your success. And success will certainly not come overnight. But as a member of my Seint team, I can certainly help you figure out the perfect recipe for success to make this business work for you. If you are willing to put in real effort, and you are coachable and willing to get out of your comfort zone, and stretch yourself by putting in the time and patience required in a business like this, being a Seint Artist is something that can absolutely work for you. And it can certainly help bring you the financial relief that will help your family during this recession if you allow it to.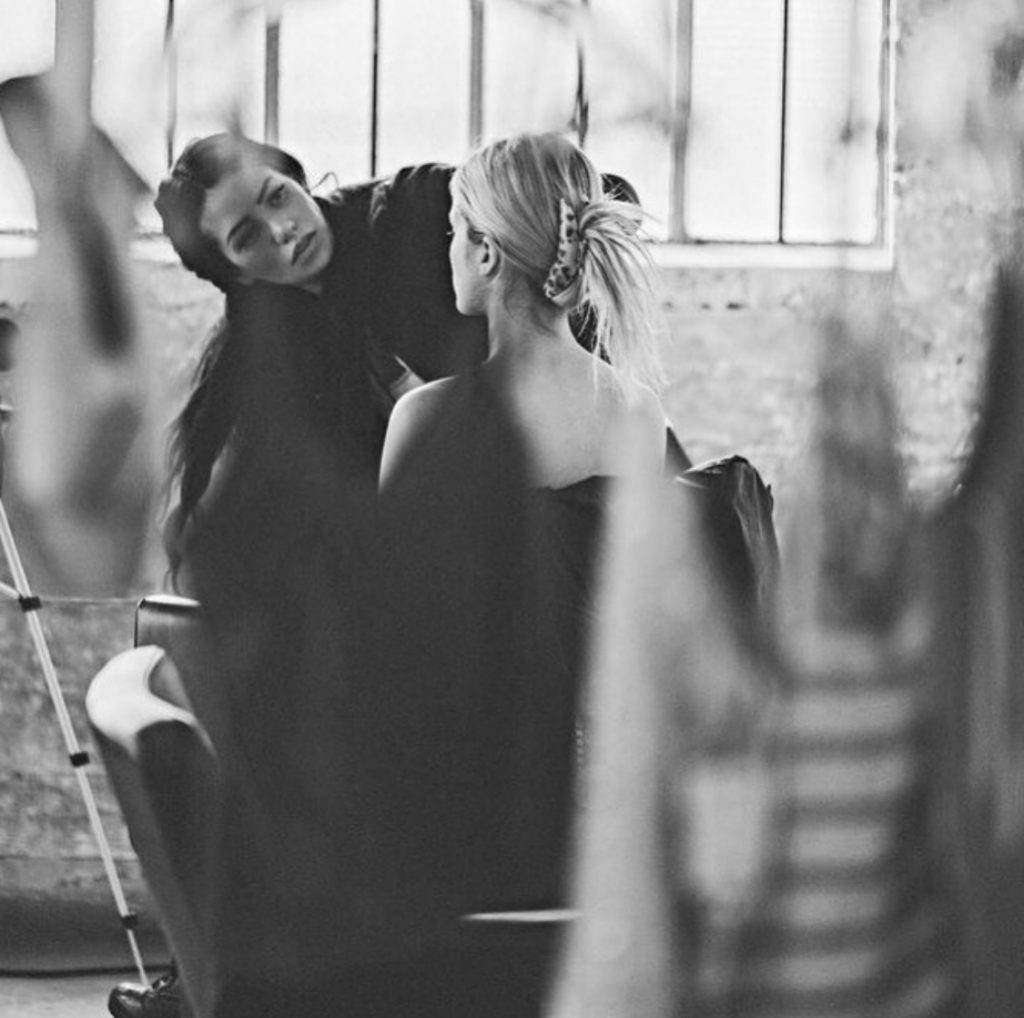 Other Ways to Make Extra Money During a Recession
Coming up with ways to make extra money right now may seem daunting. Here are a few more ways to make some extra money. I hope that one of these suggestions will help you.
Start a Side Hustle
There are plenty of opportunities to make some extra cash on the side. Whether it's as a Seint Artist, driving for a ridesharing service, freelance writing, blogging, or doing odd jobs, a side hustle can be a great way to make extra money during a recession.
Get a Part-Time Job
If you're trying to find a more consistent source of income, consider picking up a part-time job. Many retailers and restaurants are hiring. It's very likely that they will take the work you offer because they need whatever help they can get.
Sell Items Online
If you have any unused or unwanted items, consider selling them online, at places like Poshmark, Facebook marketplace, and eBay. You can also utilize your talents and skills. You can make something to sell or even offer a skill you can teach. And whether it's a physical or digital product, there are lots of options for capitalizing on your skill sets online. Through apps and websites, you can sell things quickly and easily, with Etsy being one of the most popular ones.
How to Become a Seint Beauty Artist
Are you ready to make some extra income and want to become a Seint Artist? If this feels like the right thing for you to do, I would love for you to join my Seint team. I love helping women build an online business, especially when it can support their needs. Members on my Seint team get help from me, as well as access to tools, resources, and trainings to help them be successful as a Seint Artist.
There are amazing perks waiting that come with being a Seitn Artist! If you're interested in learning more, be sure to check out this YouTube video. I go over all of the Frequently Asked Questions about the Seint Artist Program. You can also follow me on Instagram where I share daily about all things Seint Beauty. Are you ready to sign up as a Seint Artist? I can't wait to work with you! Sign up as a Seint Artist today and check out these 5 tips for getting started.