Looking to add some fun to your summer? If so, there's nothing better than getting brand-new makeup! And one of the best ways to liven things up is by trying out NEW eyeshadow looks! Keep reading to find my 3 easy eyeshadow looks to try this summer season!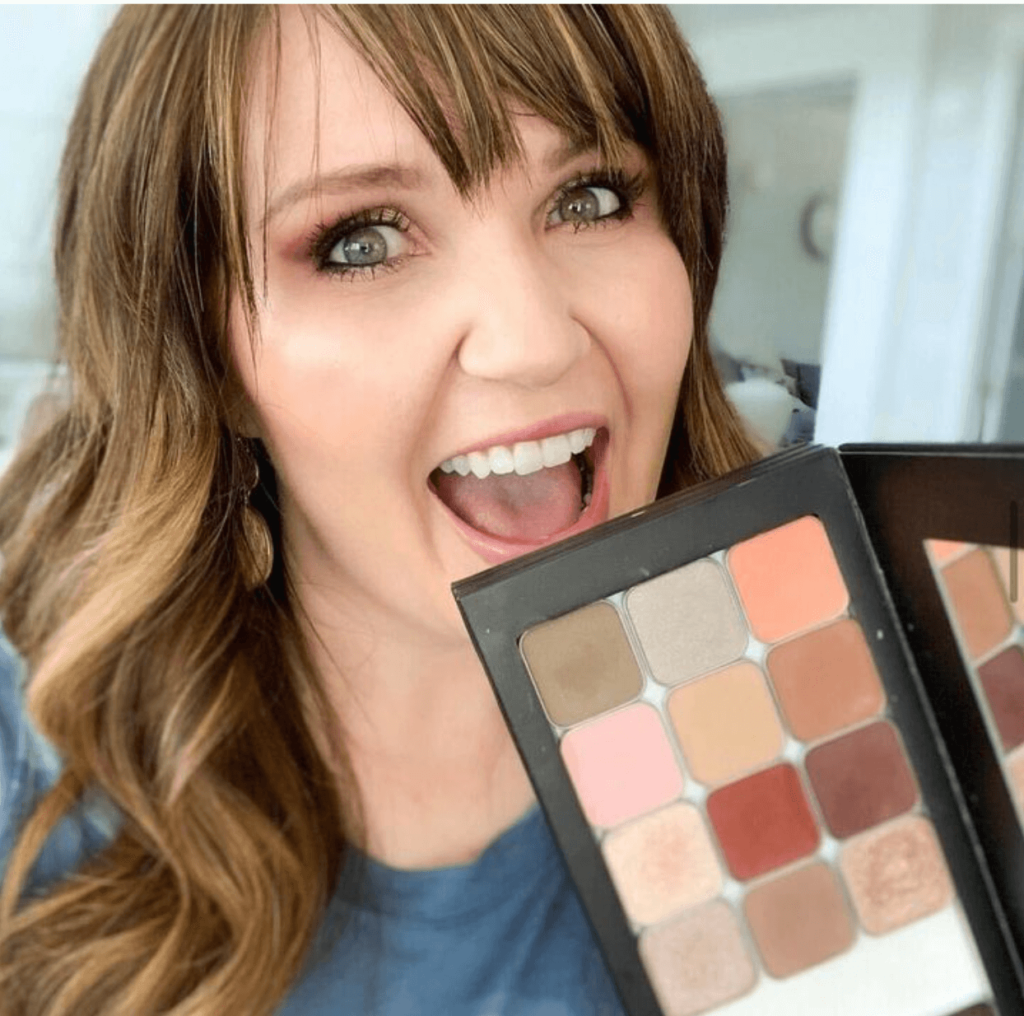 Eyeshadow Basics to Use this Summer
There are many different ways to mix up your eyeshadow routine. One way is to lean into seasonal colors. Summer is a great time to experiment with warmer colors like yellow, red, and orange shades. You can use beautiful shades like Leo, Havana, Graceland, Tawanda, and more! You can also incorporate some bolder colors like light blue, green, and purple. If you like the idea of experimenting with bolder colors, you could try Mi Hija, Emerald City, As If, or Denim.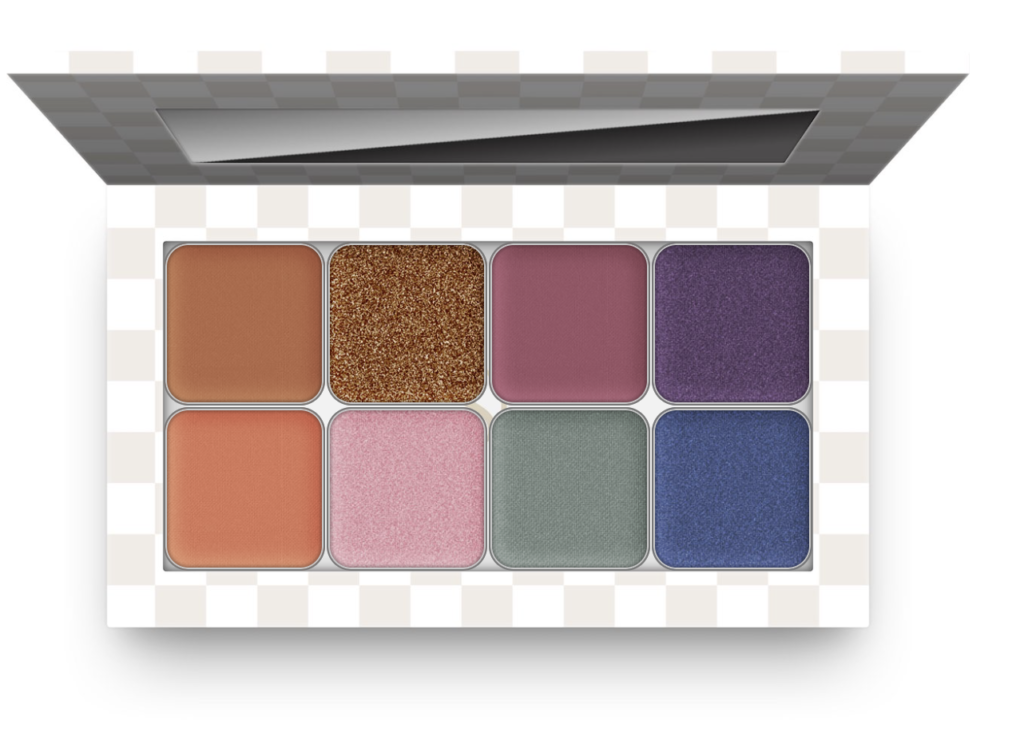 Another way to switch up your eyeshadow colors is to use colors that look great with your eye color! You can find the best colors for your eye color here.
I also have several blog posts with the best eyeshadow colors for each eye color:
Brown Eyes: Best Eyeshadow Colors for Brown Eyes
Green Eyes: Best Eyeshadow Colors for Green Eyes
Blue Eyes: Best Eyeshadow Colors for Blue Eyes
Hazel Eyes: Best Eyeshadow Colors for Hazel Eyes
Now, if you're looking for a way to combine colors and create some stunning new Summer Eyeshadow looks this season, below are some of my favorite eyeshadow combinations!
Summer Eyeshadow Look #1: Most Popular Combo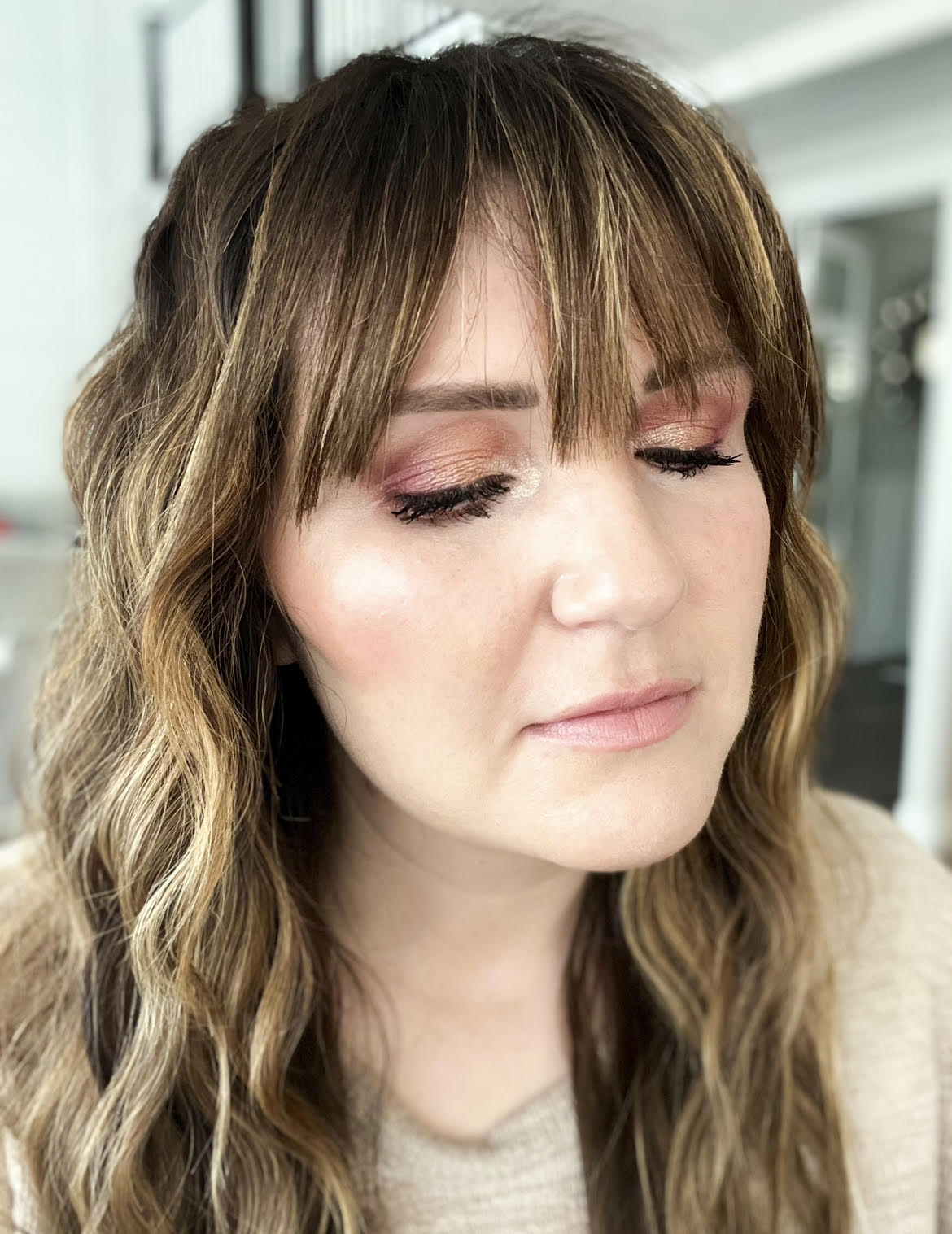 Every time I use this eyeshadow combination, everyone wants to know what I used. This is a winning combination that will make your eyes pop this summer! If you're a visual learner, you can watch me apply this look here!
For this look you'll need:
To create this look I apply Angel's Landing and Crush to the lid. In the crease, I use Claire. On the very outer corner, I pop on Mi Hija, and then brush on some Revival along the lash line. I also like to mix things up, and will sometimes use As If in place of Revival for an added pop of color. Finally, on the brow bone and inner corner, I use Illuminator Glamazing to add extra dimension.
And that's it! Now you'll have a great eyeshadow look all day long.
Summer Eyeshadow Look #2: Green & Gold Bold Look
Have you seen my Green & Gold eyeshadow look yet? I loved this look for St. Patrick's Day, but I think it would also be a great, bold look for the summer. This look especially makes green and brown eyes pop, but when done correctly, would look beautiful with any eye color! You can watch my tutorial here.
For this look, you'll need…
For the base, I used Sabrina and then Zion in the crease. On the upper part of my lid, I applied Bright Eyes and Blondie on the lower part of my lid. #33 was used in the lash line, and I finished it off with Glamazing Illuminator in my eye's inner corner and brow bone.
This look brings drama without being overpowering. Enjoy this look on summer nights out or on days when you need a pick-me-up!
Summer Eyeshadow Look #3: Quick & Easy Dressed-Up Look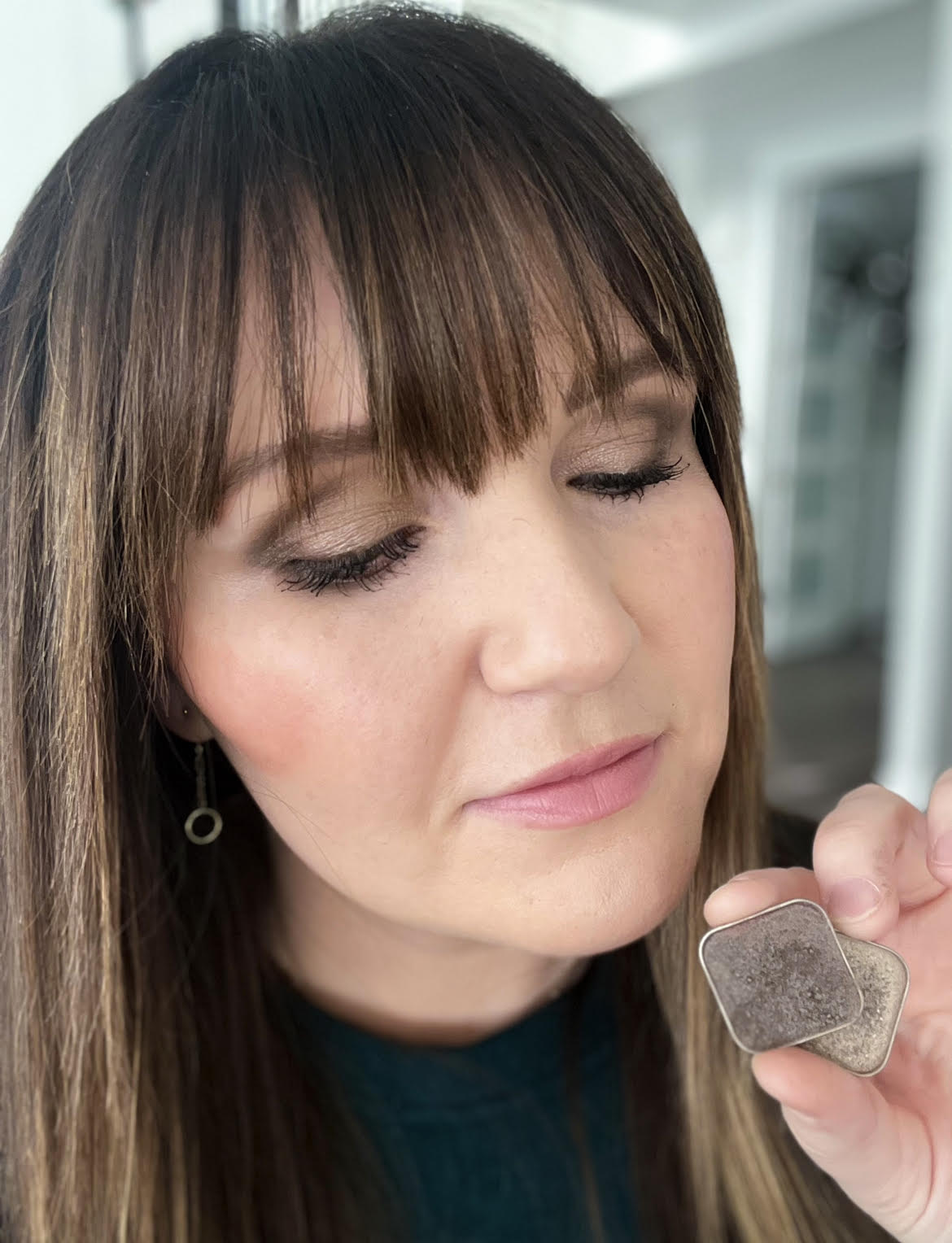 And finally, the third style to try out this summer is this quick and easy eyeshadow look. This look will be perfect for days when you need something easy that also looks fantastic. If you are going somewhere a little bit nicer this summer, then this look is for you!
For this look, you'll only need:
With these two products, you'll be able to create the perfect look for any occasion. I posted this tutorial a little while back, but you can watch it here. I simply applied Stardust to my eyelid, and then I used Rigoletto along my lashline and outer corner of the eye. It's that simple!
The best part of this eyeshadow look is that it's multi-seasonal. You can wear this all summer long & beyond. So versatile!
Two Bonus Easy Eyeshadow Looks to Try this Season
To create great summer eyeshadow looks, you don't need a lot of eyeshadow shades. Like the third eyeshadow look, you only need to use two eyeshadows to create this look!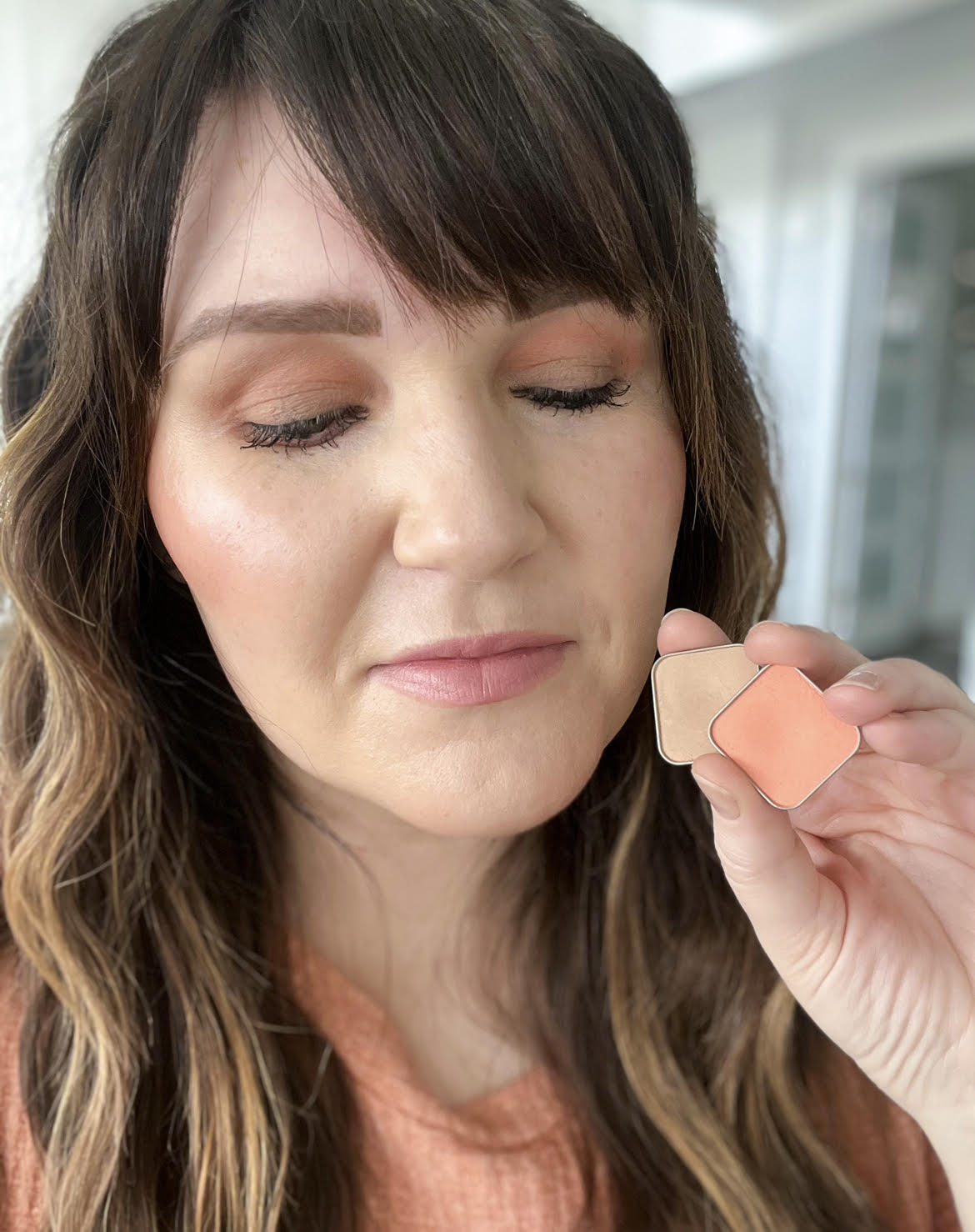 This eyeshadow look uses shades Havana and Chai. You can find how to get the best results and apply it here.
And if you're needing an even easier eyeshadow look this summer, then you can watch this tutorial on Youtube here. In this tutorial, I only use one eyeshadow. You won't believe how good it looks.
Watch the one eyeshadow tutorial here!
Eyeshadow Brushes & Other Products You'll Need this Summer
When it comes to applying eyeshadow, tools are very important. For shimmery eyeshadow, I actually really like to use my finger. However, for other eyeshadows, I love to use Seint's eyeshadow and this smudge brush.
One of my other go-to products this summer will be Seint's Balm. Seint's Balm is super versatile and perfect for adding shine to your lip color, making an eyeshadow creamy, and for adding a dewy look to your cheekbones. This product is a must this summer!
And finally, do you end up feeling sweaty and smelly in the hot summer weather? Because Seint just released five new perfumes that are sturdy and great to use on the go! They are easy to throw in your purse and to refresh as needed.
Enjoy Your Summer with an Easy, Makeup Routine
Summer is a busy time! So if you're looking to ditch your old makeup routine for something quicker to save time, then Seint makeup is for you! Seint products come in customizable single palettes that are perfect for traveling. And unlike traditional makeup, Seint is lightweight and goes on in one layer. Great for those hot summer days.
If you need help finding your custom foundation colors for summer, then you can get a FREE custom color match from me here!