Makeup is great for boosting your confidence, looking professional, and making you feel your very best. But it can also be really FUN! And eyeshadows are one of my favorite makeup products for this very reason. Eyeshadows allow you to explore your creativity and change up your look easily based on the day or your mood. Unfortunately, most stores only sell premade eyeshadow palettes. This can leave you with shades that you will never use and results in wasted product. But this is not the case with Seint makeup. Instead, you can create a custom eyeshadow palette with Seint Makeup!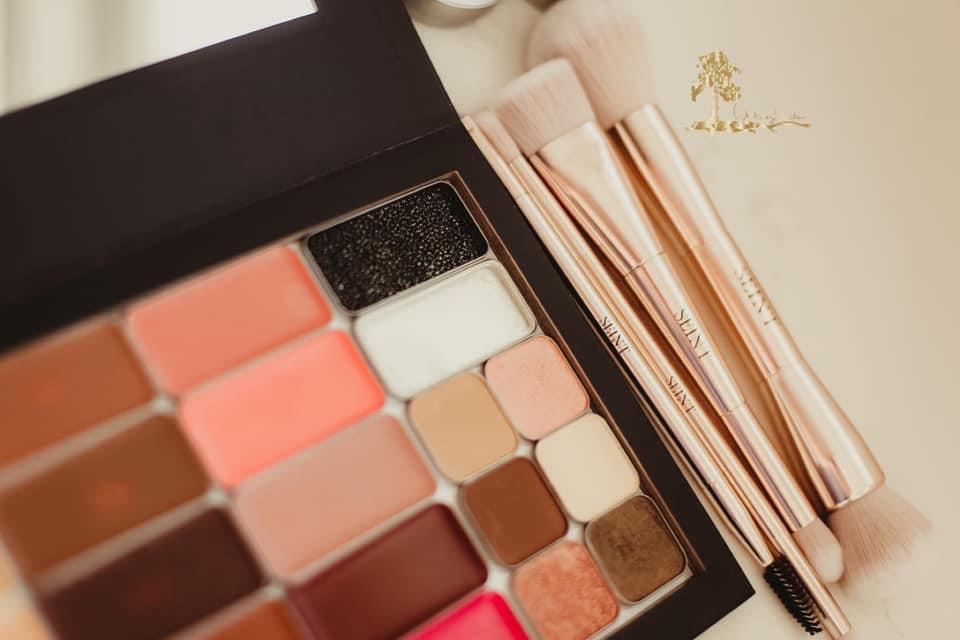 When you create your own custom eyeshadow palette with Seint, you get to choose your own shades! This means you only get the colors you want and that will make your eyes pop! Plus, having a customizable palette saves you money because you won't have to buy an expensive eyeshadow palette only to use two or three shades while the rest of the little shadow squares go untouched. Such a waste!
So how do you create your own custom eyeshadow palette? It's easier than you think!
How to Create a Custom Eyeshadow Palette for YOU!
To create an eyeshadow palette, all you have to do is go to Seint's Palette Builder, select the palette size you want, and then look through all the different eyeshadows and select your favorites! It's that easy. However, while the process of creating a custom eyeshadow palette is simple enough, most people get stuck trying to decide which shades to get! It can be hard to know what colors will look best because Seint has over 80 different eyeshadow colors! All of Seint's eyeshadows are super pigmented while also being super high quality! There are also options for different consistencies, including shimmer, matte, glitter and cream! With all these options, where should you start?
First, You Need to Get Inspired!
On my Instagram, I have some GREAT eyeshadow tutorials. This Simple Spring Eyeshadow Tutorial only uses two eyeshadow shades, and it's absolutely stunning! Instagram would be a great place to start for some ideas and inspiration on the styles that you might like! Because once you've decided on the look you want, it'll make it that much easier to decide what eyeshadows you need to recreate it! You can also check out Pinterest for different eyeshadow looks!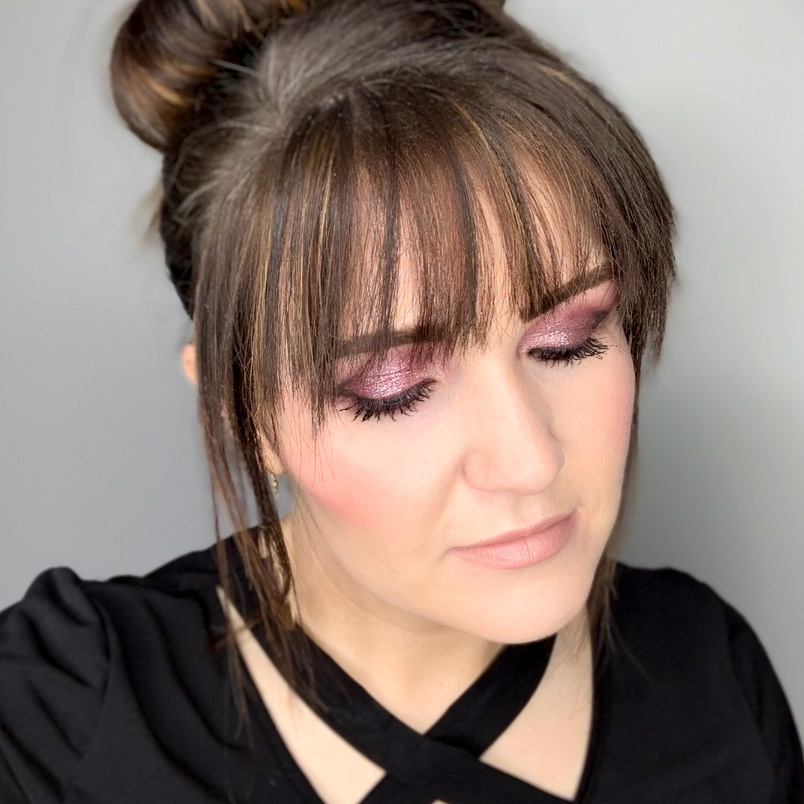 Also, don't forget to consult the color wheel in this post which has a breakdown of how to choose the right eyeshadow color for your eyes! If picking out your own eyeshadows stresses you out, then you can use my premade eyeshadow palettes for every eye color!
You can get my recommendations by selecting your eye color below!
Second, You Need to Decide How Many Eyeshadows You Want
Seint offers a wide range of compacts that can hold Seint's individual eyeshadow shades that are each wrapped and sold separately. Seint's largest IIID compact, Palette 27, can hold up to 54 eyeshadows. Seint also offers IIID Pro Palettes, and specific palettes for eyeshadows with hard covers and a full-sized mirror. So whether you want one eyeshadow or all of them, Seint has got you covered!
Plus, the best part about Seint's eyeshadow tins is that each eyeshadow can be popped in and out with ease. This allows you to change up your eyeshadow palette at any time. It also makes replacing eyeshadows super easy. You can stop wasting money by having to replace an entire eyeshadow palette when your favorite color runs out. When you need to replace a color in your Seint Eyeshadow Palette, you can simply pop out the empty eyeshadow tin and replace it with a new one! All of the rest can remain intact. Zero waste! It's the absolute best!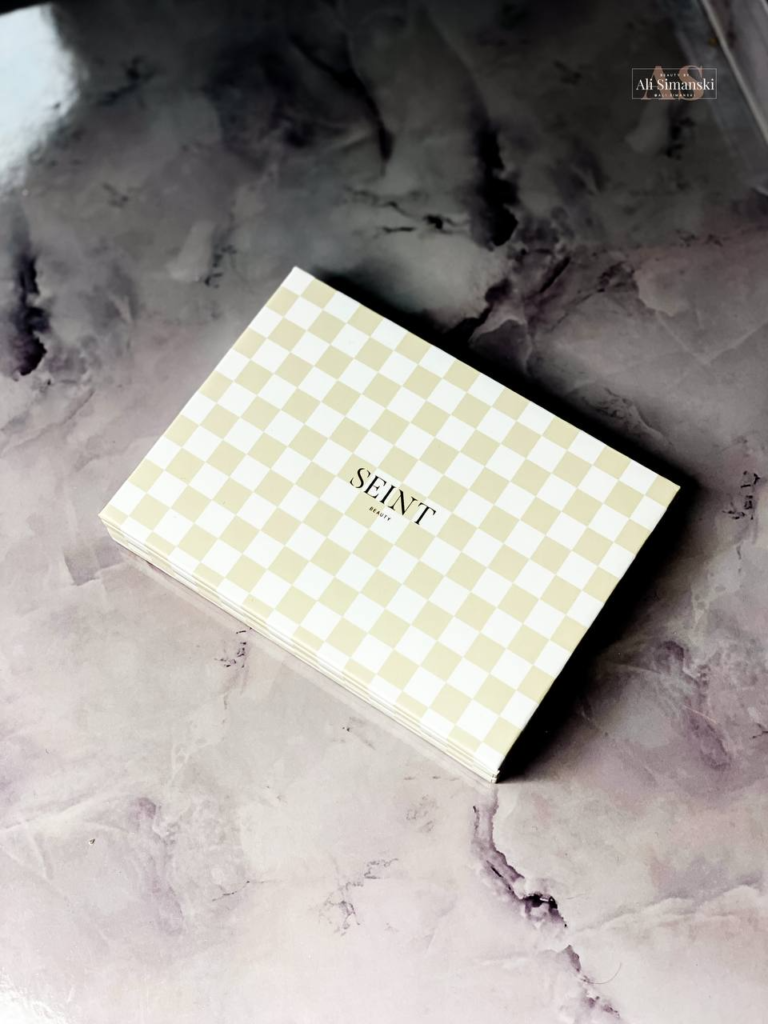 After you've gotten inspired, consulted a color wheel, and made your eyeshadow choices, it's time to BUY!
Finally, It's time to START having some Fun with your NEW Custom Eyeshadow Palette!
Eyeshadow can drastically change your look depending on whether you want casual, professional, romantic, or even holiday-themed! The possibilities are endless. You can check out this awesome tutorial on one of my favorite universal eyeshadow colors–Bright Eyes! It doesn't matter what color of eyes you have, this Bright Eye shadow will make your eyes pop! It also pairs with so many other shades, making it great to mix and match for different looks!
Easy Single Eyeshadow Tutorial Using Seint's Bright Eyes | Seint Makeup Tutorial
To Start Creating, You'll Need the Right Tools
And of course, eyeshadow brushes are so important for creating the look you've been wanting. Seint has a couple of brushes that will work well with your custom eyeshadow palette including an eyeshadow brush. If you want to know more about Seint brushes and how to use them, you can find that information here.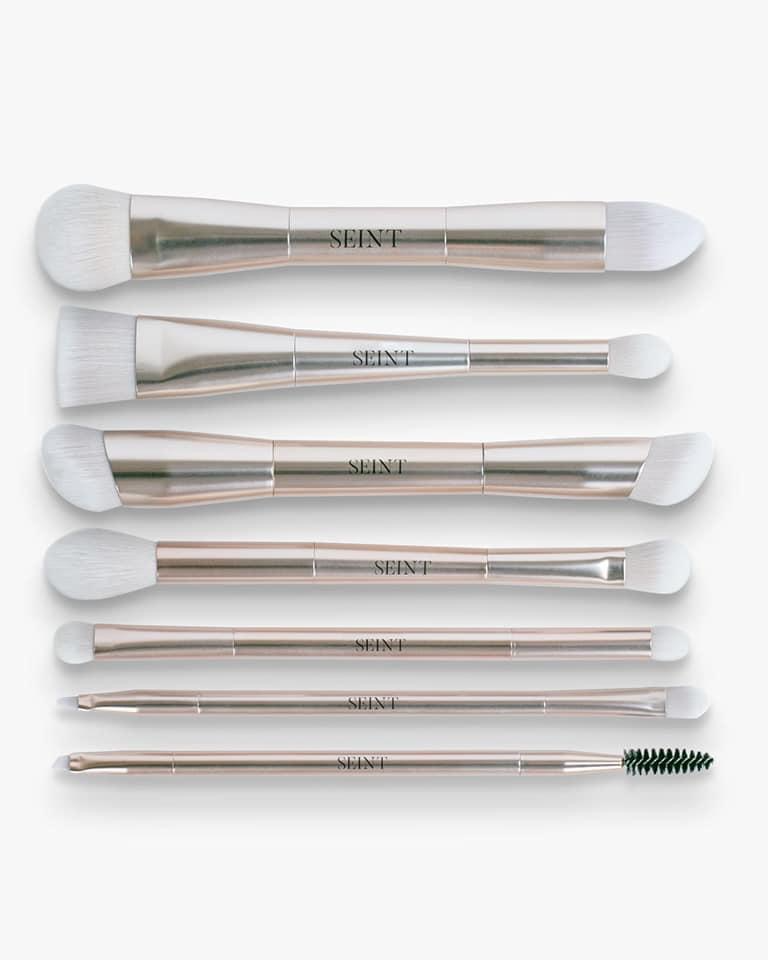 With the right tools and eyeshadows, you can create just about any look you want! Just let your creative side shine and have fun with it!
If you have hooded eyes, you can even use eyeshadow to make your eyes look bigger! Find out how in this Hood Eyes Tutorial!
How to Make Hooded Eyes Look Bigger Using Seint Official Eyeshadows
Why You Should Create a Custom Eyeshadow Palette with Seint Makeup
Seint makeup's eyeshadows are high quality, extremely pigmented, and blend like a dream. With some many shades to choose from, you can create any look you want without having to buy multiple premade palettes from other brands. By building your own palette, you can select the exact shades you want and with colors that work best for your eye color. Having a personalized eyeshadow palette can be game-changing in increasing your confidence and makeup abilities.
You can build your palette all at once or build it by adding to it over time. Either way, you'll have the perfect eyeshadow shades to create looks you'll love.